The Hardy Boys newcomer Krista Nazaire reveals her character Belinda's backstory in our new exclusive interview. 
RELATED: THE HARDY BOYS CAST REVEALS THEIR FAVORITE FICTIONAL INVESTIGATORS
Who Is Belinda Conrad?
Belinda Conrad was a supporting character in the original Hardy Boys: Undercover Brothers book series written by Franklin W. Dixon. The Undercover Brothers books reboots the original Hardy Boys novel series created by Edward Stratemeyer. In the Undercover Brothers series, Belinda is a classmate of Joe Hardy. She is depicted as bright, funny, and beautiful. She also has a massive crush on Frank Hardy.
Throughout the book series, she tries to flirt and gain Frank's attention. However, Frank likes Belinda too but is shy to admit his feelings to her. The character also has an older brother named Brian, whose known to be a school bully in the series.   
We at The Illuminerdi had the chance to speak with Krista at Wondercon 2022. We asked Krista if she could briefly explain Belinda's backstory for Season 2. During the interview, Krista gave us some interesting answers regarding how her portrayal of Belinda will be in Season 2. Also present in the interview is the rest of Krista's co-stars on The Hardy Boys: Rohan Campbell, Alexander Elliot, Keana Lyn, Riley O'Donnell, Adam Swain, and Cristian Perri.
Krista Nazaire Explains Belinda's Brief Backstory For Season 2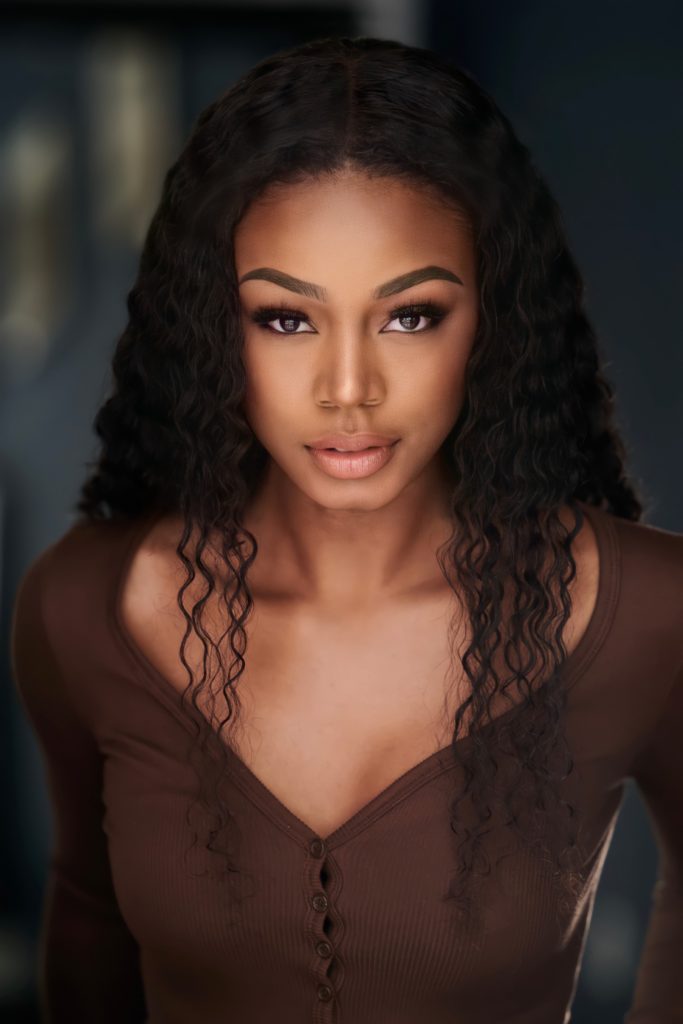 The Illuminerdi: You are one of the new faces for the season. Can you briefly describe who Belinda is?
Krista Nazaire: Yeah, so when we first meet Belinda, we get right off the bat. She's just courageous, bold, and brave. She has a sarcastic woody side to her that we get to see. But as the season unravels, we see an empathetic side to her.

The side of her that is a protector who loves people that cares about her. She's somebody who, she hasn't really had a place to set roots. It's because she's moved so much, the people around her matter a lot to her. It's because eventually, they may leave. We see that protective, loving side of her who just loves experiencing the people around her. 

Krista Nazaire | Wondercon 2022
After hearing Krista's description of Belinda, I am excited about what her character's entire storyline will be in Season 2. I also love that Belinda will be a substantial supporting character this season, as seen in the promotional trailers, features, and marketing materials for Season 2. I hope that some of Belinda's characteristics made her a fan favorite from the books is adapted to the series. All episodes of The Hardy Boys Season 2 are now available on Hulu.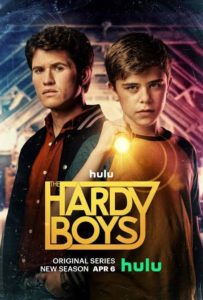 About The Hardy Boys Season 2
Executive Producers: Athena Georgaklis, Joan Lambur, Doug Murphy, Pam Westman, Chris Pozzebon, Jason Stone, Madeleine Lambur.
Co-Executive Producer: Ramona Barckert.
Cast: Rohan Campbell, Alexander Elliot, Keana Lyn, Adam Swain, Cristian Perri. Riley O'Donnell, Krista Nazaire and Sadie Munroe.
Synopsis: The second season picks up six months after the events of Season 1, building on the mystery and drama of the inaugural season and welcoming new friends and suspects.
In Season 2, when a Bridgeport classmate mysteriously disappears, Frank (Rohan Campbell) and Joe Hardy (Alexander Elliot) drop their new normal routine to get back to detective work. But when they discover the mystical relic they destroyed last year is still in play, it becomes clear their simple missing person case is actually part of something far more sinister. The Hardy boys and their friends must quickly learn who they can and can't trust as they race against time to unravel the truth, and ultimately realize that no one is safe from their past. 
What is your favorite moment from The Hardy Boys Season 1? Are you currently watching Season 2? Are you excited about Krista's portrayal of Belinda Conrad?  Let us know what you think in the comments below, or let us know on Twitter.
KEEP READING: LAWRENCE IRIARTE TALKS ABOUT THE COMMISSIONER GORDON OF LUMPIA WITH A VENGEANCE