The all-seeing Duck god is fed up with the world and now it's time, every two billion years the world must be reset by the Duck God via divine destruction.
Now you a single Ponpu must save the world from the all-seeing Duck God, where you'll fight through 10 stylish worlds that will definitely test your dungeon crawler skills against huge diverse boss battles. Every world will find you changing your play style and upgrading your Ponpu with magic spells and insane weapons.  
Ponpu also supports online and local multiplayer where you'll find yourself battling it out against up to 4 player matches including Deathmatch (free for all), Coin steal (destroy and collect coins), and Paint Battle ( 2v2 color fight).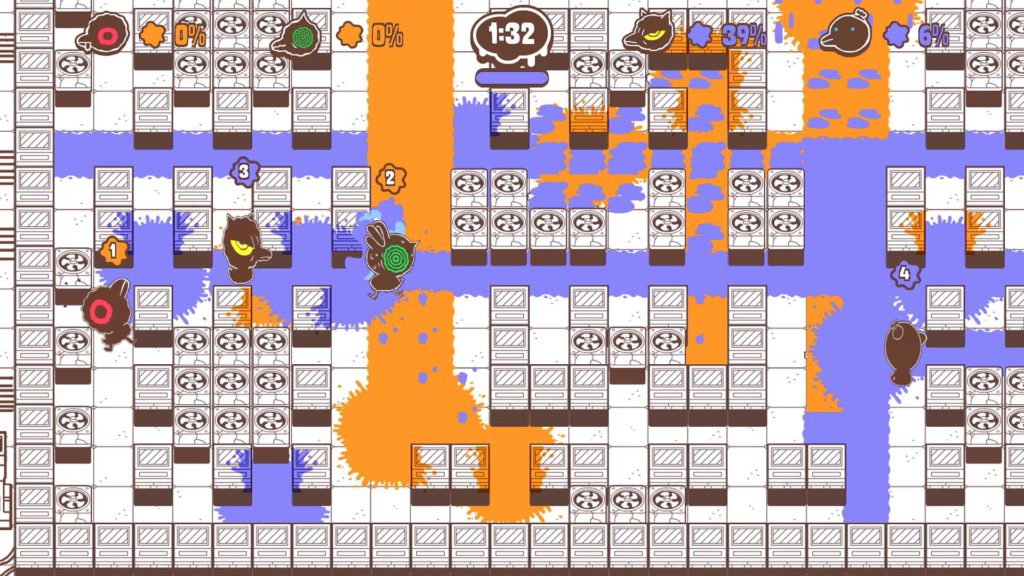 The developers at Purple Tree Studio have also announced online tournaments for the most skilled of "bomber birds". Ponpu releases November 29th on Switch and December 2nd on PS4, Xbox One, and PC.
KEEP READING: WHAT MINECRAFT STEVE'S ADDITION TO SUPER SMASH BROS. ULTIMATE MEANS FOR THE FUTURE OF THE GAME