Godmothered is a Disney+ original movie, available to stream now. Jillian Bell stars as Eleanor, a passionate but amateur godmother who tries to help Mackenzie (Isla Fisher) find her happily ever after. 
Mackenzie Walsh is a single mother of two and a reporter for a news station run by a scummy, unethical boss named Grant (Utkarsh Ambudkar).
Grant is easily a highlight of the film, which plays as a satire on media, journalism, and viral internet culture. His over the top, corrupt yet almost charming whimsy resulted in an antagonistic performance that you love to hate. I also discovered that Utkarsh Ambudkar is a phenomenal rapper and musical artist, though this skill is not utilized in the film. 
Godmothered Boasts A Magnificent Cast
Santiago Cabrera plays Hugh, Mackenzie's partner on the job, an optimistic, almost naïve reporter who balances out Mack's bitter, disillusioned tendencies. The relationship between Hugh and our leading lady is far from the traditional Disney princess romance, which is fantastic.
Departure from tradition is a key theme in Godmothered, and it's only appropriate that the love story deviate from the ordinary. Eleanor herself stands out as a black sheep among her fellow Godmothers, whose own ambition and zeal for their work had burnt out long ago. 
Godmothered: A Story Of Breaking The Cycle
Jillian Spaeder plays Jane, Mackenzie's daughter, and her story centers around breaking detrimental habits. Her stage fright was the result of both her own irrational fear and the emotional discouragement of her mother, and it was only once those old "traditions" were cast aside that she could perform to the best of her ability.
Jane Curtin also stood out as Moira, the antagonist from the magical side of Godmothered's world. Her ideology on what Godmothering is and should be is outdated, and she is too stuck in her ways to change them, forcing Eleanor between a rock and a hard place. This conflict is what gets the ball rolling, and ultimately leads Eleanor to leave the magical world for the mundane. 
RELATED: DANIEL RADCLIFFE TELLS FUN HARRY POTTER STORIES ON HIT YOUTUBE SERIES HOT ONES
The relationship between Eleanor and Mackenzie was simultaneously heartfelt and hilarious. They both treat each other selfishly, despite their alleged desire to help one another for a good chunk of the film. Upon realizing this, they strive to be better and to overcome their figurative demons. The lessons laid out are learned, and then story is tied up with a neat little bow.
Godmothered Feels Like Classic Disney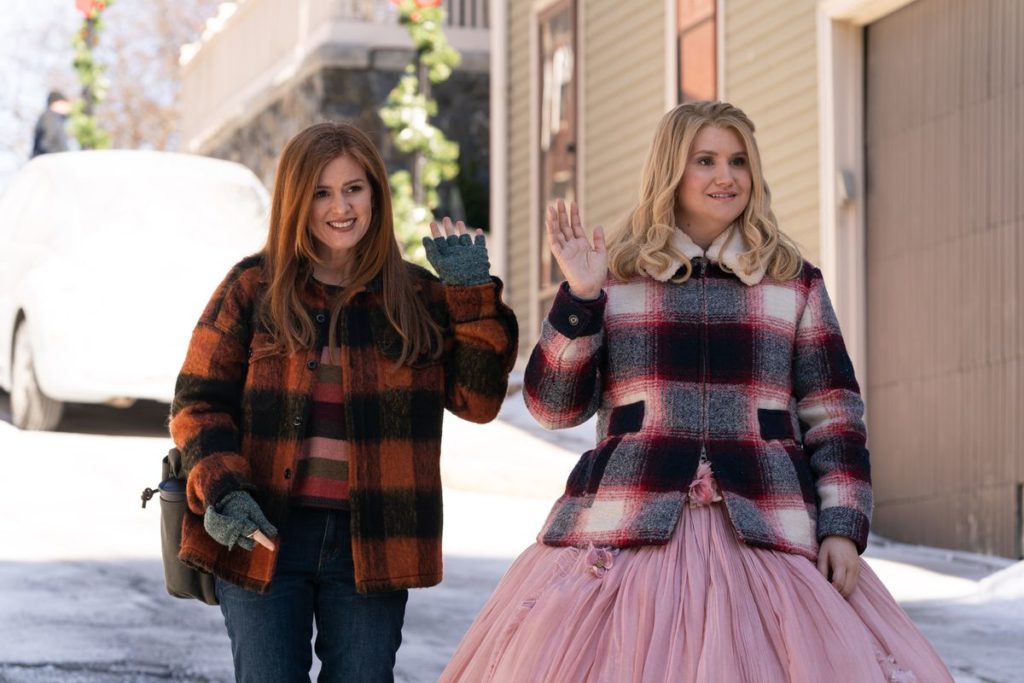 This movie was an absolute blast from start to finish, and is perfect for fans of satire in the vein of Elf and Enchanted. There is a fantastic balance of heart, drama, and comedy. Godmothered captured the magic of Disney storytelling more than almost any of their high profile live-action remakes to come out in the past decade. 
While a sequel could ultimately prove to be in poor taste, I for one, would be interested in viewing a potential Godmothered II, and this style of film is far from my bread and butter. The chemistry between the cast, the witty writing and the Christmas spirit just came together so effortlessly that I can't help but crave more. 
Watch Godmothered, available now on Disney+, and then let us know what you thought of the film in the comments below or on our social media!  
KEEP READING: DUCKTALES REBOOT TO END UNEXPECTEDLY AFTER SEASON 3 WITH FINALE IN 2021