The beloved reboot of the 80's classic show DuckTales has officially had its wings clipped. 
After three seasons and 75 episodes, Disney recently announced the series would not receive a fourth season, but an "epic" finale will air in 2021. 
Disney's Ducktales Cancellation Statement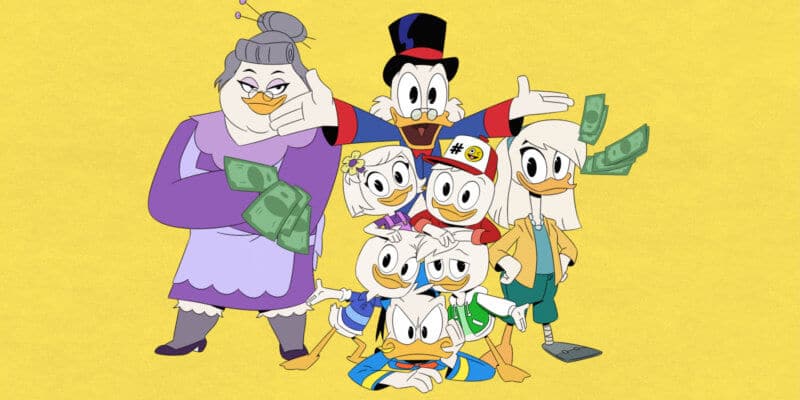 Disney offered the following on the show's cancellation:
"The talented creative team, led by Matt Youngberg and Francisco Angones, have delivered exceptional storytelling with uniquely reimagined characters for three seasons of 75 episodes and more than 15 shorts. While physical production has wrapped, DuckTales continues to be available daily on Disney Channels and Disney+ around the world and fans will get an epic season finale in 2021."
The original DuckTales aired on the Disney Channel for four seasons from 1987-1990 and received a theatrically-released film, DuckTales The Movie: Treasure of the Lost Lamp. The series follow the adventures of Huey, Duey, and Luey Duck, and their rich uncle, Scrooge McDuck. 
RELATED: STAR TREK: PRODIGY CHARACTER BREAKDOWNS REVEAL 5 NEW CAST MEMBERS: EXCLUSIVE
The reboot, which began in 2017, stars the voices of David Tennent (Jessica Jones, Doctor Who), Ben Schwartz (Parks and Recreation, Sonic The Hedgehog), Danny Pudi (Community), and Bobby Moynihan (Saturday Night Live). It gained critical praise for its writing and storytelling, as well as widespread acceptance by the original series' fanbase. As of this writing, all of the abovementioned films, shows, and shorts are available to stream on Disney Plus in the U.S.
What are Your thoughts on the DuckTales reboot and franchise general? Love it? Hate it?  Whatever your answer, please comment below or on our Twitter, and Woo-oo.
KEEP READING: REBOOT OF DARKWING DUCK ANIMATED SERIES IN DEVELOPMENT FOR DISNEY PLUS WITH SETH ROGEN AS EXECUTIVE PRODUCER
Source: Collider