With the news of Alfred Molina returning as Doctor Otto Octavius from Spider-Man 2 with Tobey Maguire, he now joins a growing list of stars set to appear in the Spider-Man 3 film with Tom Holland.
RELATED: SPIDER-MAN 3: FORMER HEROES TOBEY MAGUIRE, ANDREW GARFIELD, EMMA STONE AND KIRSTEN DUNST TO JOIN
Jamie Foxx is also set to appear in the film as Electro, returning from The Amazing Spider-Man 2 that starred Andrew Garfield as the title character. The movie seems to be setting up a live-action Spider-Verse with these characters making their way over. What could all these characters do for the movie's plot? The Illuminerdi delves into a potential story idea.
Spider-Man 3: Weaving A Whole New Web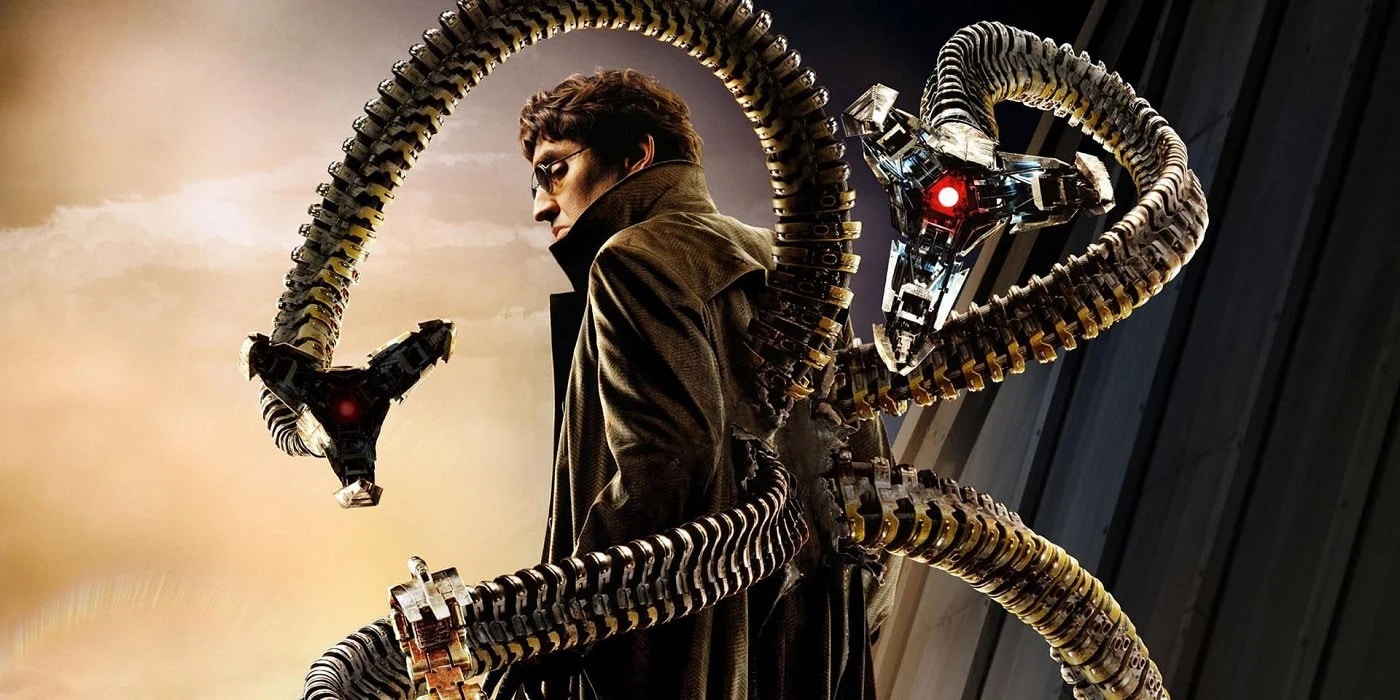 The movie is set to have Benedict Cumberbatch reprise his role as Doctor Strange. Strange could enter other dimensions and perhaps will accidentally bring Ock and Electro to Holland's Spider world, where the events of Far from Home have left Parker's identity release to the public. Strange could also take Peter to each world to keep him hidden from the authorities that are looking to take him down.
With Collider's report coming through that Garfield and Maguire will be making a return, it would be interesting to see Holland's Parker interact with other versions of his character and learn something new from them and return to his dimension as a new Peter Parker.
Another potential theory is that we could see Doctor Strange take Holland to each of the movies that had Foxx and Molina during Spider-Man 3. Interestingly enough, both are the 2nd entry of their respective series and could make metacommentary on Holland's journey thus far.
We could see Ock in a familiar scene from the movie, for example we could see a recreation of the Train fight between Ock and Spidey. It would allow Molina to do the scene again and the Maguire could wear the suit used by Sam Raimi, or they could even make Holland's Peter take over the fight and see how this Peter would deal with the villain. The same could be done with Electro and Garfield's Amazing Spider-Man.
Either way it will interesting to see how Ock, Electro and Dr. Strange influence Spider-Man 3 and its plot. Hopefully, this bit of a theory will help keep you thinking about the movie and what is to come. Perhaps we will see even more characters return?
How do you think Kirsten Dunst and Emma Stone's returns as Mary Jane Watson and Gwen Stacy respectively will influence the story? Will the next guest star be Venom or Green Goblin? Comment below with your theories and stay swinging with The Illuminerdi for more MCU news and content.
KEEP READING: AN EDUCATED GUESS AT WHEN THE SPIDER-MAN 3 FIRST LOOK COULD DROP