Charlotte Flair and Andrade are both currently sidelined because of an injury, but the potential plan is to have them return as a couple.
It's very well known that Charlotte Flair and Andrade are currently dating and have been for some time. While they are out with an injury according to WrestleVotes Twitter account, the plan upon their return is to pair them up and lean into the relationship aspect.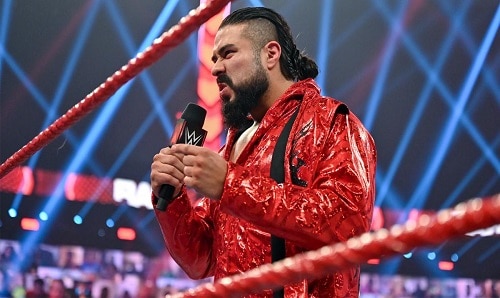 Gotta Elevate The Andrade
The plan to elevate Andrade with Flair makes a lot of sense. Flair is a top tier female and is the best female wrestler in WWE in my opinion. Andrade on the other hand, while well liked and well regarded, is floundering a bit on the mid-card. To make his situation even worse with Zelina Vega gone, Andrade loses his manager and mouthpiece.
RELATED: RHEA RIPLEY ON LOSING MOMENTUM AND READY TO OVERCOME LOSING CONFIDENCE
Flair will be his new mouthpiece and fill the role Vega had previously. They would have a big head start if they can start a storyline with them deciding to team up and flaunt their relationship or something like that. A big added bonus which would be smart if WWE goes in this direction is a feud with another soon to be returning couple.  
WWE Couple Vs WWE Couple
Flair and Andrade vs Becky Lynch and Seth Rollins. Lynch and Flair are the two top women in the women's division so having them wrestle will work and they can have good matches together.  However, the real magic happens if WWE starts a feud with Rollins who is a top tier male Superstar with Andrade. That feud would elevate him as well. They could have mixed-gender tag matches and have plenty of storyline possibilities.  
RELATED: THE MAN BECKY LYNCH AND SETH ROLLINS WELCOME A NEW BABY GIRL
They could also start a feud with Montez Ford of the Street Profits and Bianca Belair who are also a real life couple. This feud could hold Flair and Andrade over until Lynch and Rollins are back or until WWE is ready to start that feud.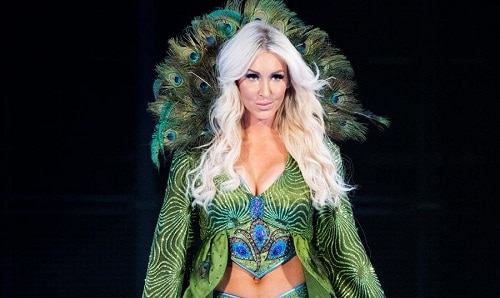 Of course this is all a rumor as far as them returning as a couple, but I think it would make a lot of sense and a Rollins and Lynch feud would as well.
We don't know when Flair and Andrade are coming back. Flair was supposed to be back by SummerSlam, but obviously that didn't happen. WWE needs Flair to return because she can add a lot to the current women's division and shake some things up in a good way.
Do you think pairing up Andrade and Flair would be a good idea? Is there a feud you would like to see them enter into? Do you think Flair can successfully elevate Andrade? Throw an WOO or two in the comments along with your thoughts.
KEEP READING: BIG BACKSTAGE NEWS: EVA MARIE'S WWE RETURN MAY BE IMMINENT
Sources: ProWrestling, WrestleVotes