The upcoming long awaited sequel to Warner Bros 2017's hit Wonder Woman, Wonder Woman 1984, is coming this Christmas and fans are excited.
Once scheduled to release this past August, the film's release was delayed multiple times due to the current ongoing pandemic. Wonder Woman 1984 is now scheduled to release simultaneously on HBO Max and theatres worldwide on December 25th.
Patty Jenkins on the Wonder Woman 1984 Secret Post Credits Scene
Many film critics were lucky enough to get the chance to watch Wonder Woman 1984 in a press screening of the sequel ahead of its release date. But what they didn't realize was that there's a special secret ending that was withheld from those early screenings. During a recent interview with CinemaBlend's ReelBlend podcast, director Patty Jenkins stated that while the press were able to see the movie early, Jenkins and Warner Bros. decided not to include a post credit scene in the screenings. This might have been done to take away any chance of spoilers leaking, as the post credit scene might indicate something big coming.
RELATED: CREATE YOUR OWN PERSONALIZED CUSTOM FUNKO POP SOON!
During Jenkins interview she was asked if Warner Bros. would add in the post credit scene during the film's release to general audiences. Jenkins' responded to the question and confirmed the post-credit scene will be available on the film's release day, while also clarifying why the studio made the decision to not yet add in the post credit scene.
Patty Jenkins's explained "let that be something to save for the audience". Jenkins added, "God forbid, somebody writes about it, you're like, 'Well, then what fun was it?" Jenkins then concluded, "now we should have just attached it to the end of the movie!'. With Jenkins statement it's clear that she cares about the fans, and would not want them to get spoiled by a potentially important post credit scene.
Wonder Woman 1984 is going into unfamiliar territory. It will be the first blockbuster film that will open in both cinemas and streaming platforms simultaneously. Largely due to coronavirus concerns, Warner Bros recently announced that they will be debuting their entire 2021 film slate on HBO Max, on opening day.
Patty Jenkins was also asked about her thoughts on how the Wonder Woman 1984 release strategy. Jenkins stated:
"That would be smart. But we can't do that with COVID right now. too many people can't (see it safely). Jenkins is correct on that matter as cases are rising and going on the wrong direction. As much many filmgoers and fans want to see a new blockbuster hit, it's just not safe as of now. But for the theatres that are still open, many can hope that audiences can still enjoy a safe experience while following protocols and social distancing."
It's good to know that Jenkins and Warner Bros are giving a safe option to watch their upcoming film, while still keeping in mind struggling cinemas. Hopefully Wonder Woman 1984 can end a very hard year and give us a beacon of positivity and hope.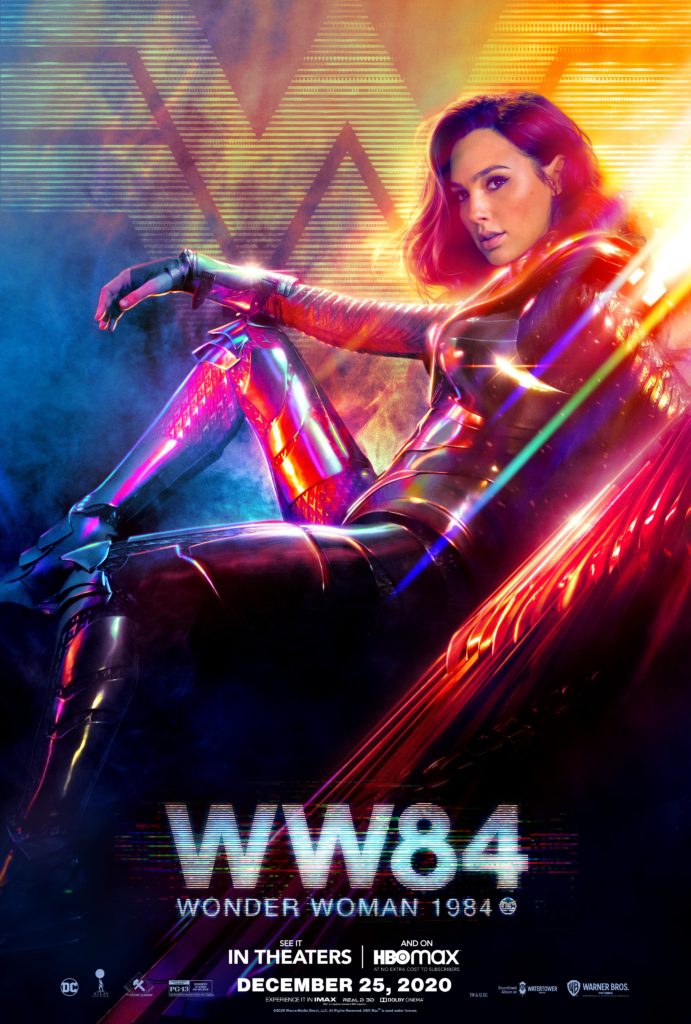 Wonder Woman 1984 is scheduled to release on December 25th on HBO Max and selected open theatres worldwide. The film stars Gal Gadot, Chris Pine, Kristen Wiig, Pedro Pascal, Robin Wright, and Connie Nielsen. The film is directed by Patty Jenkins and produced by Charles Roven, Deborah Snyder, Zack Snyder, Patty Jenkins, Gal Gadot, and Stephen Jones. The film's screenplay credits includes David Callaham, Patty Jenkins, and Geoff Johns. The film's music is composed by Academy Award winning composer Hans Zimmer, cinematography by Matthew Jensen, and edited by Richard Pearson. Wonder Woman 1984 will be distributed by Warner Bros. Pictures.
KEEP READING: NBA SUPERSTAR LEBRON JAMES REVEALS DETAILS ABOUT SPACE JAM: A NEW LEGACY
Source: CinemaBlend