DC's power couple is getting ready to work the TV screen again, as Elizabeth Tulloch and Tyler Hoechlin star as Lois Lane and Clark Kent in Superman & Lois.
Earlier the CW network showed off the new Superman costume and now a new poster shows the couple ready for new adventures…in Smallville.
Superman & Lois In Earth Tones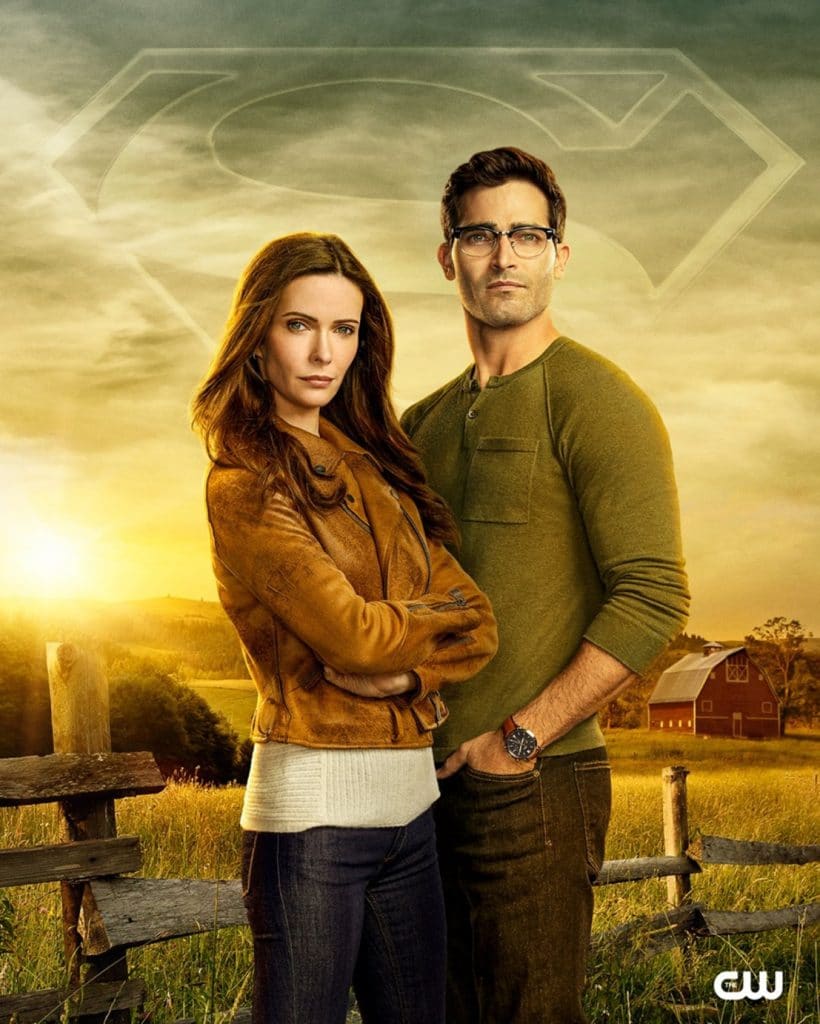 We see the two stars in comfortable looking clothing. Tulloch, as Lois, looks determined to work and write stories that will bring truth and justice. The jacket may look familiar to fans as it looks like the one, she wore when we met her in the previous crossover, "Elseworlds", which brought stars Grant Gustin and Stephen Amell to the Smallville home.
We also see in this poster the Smallville farm that the family will be living on during the new season. Fans may remember the moment we saw Smallville again in the Arrowverse and the theme song "Save Me" by Remy Zero during the episode with Tom Welling. Tulloch spoke about the fashion of Lois Lane and what about Lane she admires, here is what she had to say.
RELATED: MARC GUGGENHEIM EXPLAINS WHY CLARK LEFT SUPERMAN BEHIND IN CRISIS ON INFINITE EARTHS
"From the very beginning, going back to when she was introduced in 1938, Lois Lane as a character defied society's expectations of how women should behave," Tulloch said. "Women at that point were more typically portrayed as demure, but Lois was always opinionated and unapologetic and uncompromising and a career-woman. Part of why she has remained so compelling for so many years is that she's also vulnerable, and fallible, romantic, and goofy and a klutz – I just find her really appealing."

"I find Lois inspiring in how little she gives a crap about what anyone thinks of her," Tulloch added. "She's not doing the work for glory or more Pulitzers, she's doing it because she believes in justice and truth. She is incredibly driven and determined and hard-working and she really embodies the aphorism "be the change you wish to see in the world." she is not intimidated by anyone. she wants to save the world with words."
It looks like Tulloch will give Lois the drive, determination, and grit that actresses before her have added to the mythos. We will see what life will be like with Lois and Clark raising two sons back in Smallville after leaving Metropolis. The show is set to happen after the events of the big "Crisis on Infinite Earths" crossover last year which changed the status quo of many heroes and their families.
Superman & Lois will premiere in 2021.
What do you think of this new poster of the couple? Make sure you comment below or on Twitter and stay with The Illuminerdi for more news and content.
KEEP READING: LIGHTYEAR: CHRIS EVANS TO STAR IN UNEXPECTED BUZZ LIGHTYEAR ORIGIN STORY
Source: Comicbook