Indiana Jones – the world's most famous professor, adventurer, action hero, and tenured professor of archaeology is coming back in a brand a new video game!
The iconic character has popularized the adventure and old movie serial genre to a modern audience for the last 40 years. He has appeared in five feature films, a television series, comic books, novels, toy-lines, and theme park attractions. Indiana Jones, whose real name is Henry Walton Jones Jr., has been played by two iconic legendary actors: Harrison Ford, who played Jones in all of the films, and River Phoenix.
RELATED: HOGWARTS LEGACY: NEW HARRY POTTER VIDEO GAME DELAYED UNTIL 2022
The late River Phoenix portrayed a younger Jones in the third film, Indiana Jones and The Last Crusade before reprising the character again and was the star of The Young Indiana Jones Chronicles TV series. Indiana Jones was also voiced by three other voice actors in subsequent video games: Doug Lee, David Esch, and John Armstrong.
Indiana Jones Bethesda Official Game Teaser
Recently, Bethesda (Fall Out & Elder Scrolls) and Machine Games (Wolfenstein) announced they have partnered up with Lucasfilm Games to develop a brand new Indiana Jones game. They announced the upcoming project with a brand new teaser trailer.
Indiana Jones' games were adapted from the original trilogy films, the first being released in 1982 for the Atari and based on Raiders of The Lost Ark. The game's reception was very successful, and eventually led to games based on all of Indiana Jones's greatest adventures.
The film adaptations were even adapted again in Lego form, starting with Lego Indiana Jones: The Original Adventures which follows all three original films in Lego form. They very successful, both critically and commercially, bringing about a resurgence and brand new interest with the franchise with fans both old and new.
Indy Comes Back To Video Gaming (Teaser Trailer Breakdown)
In the new teaser trailer released by Bethesda, MachineGames, and Lucasfilm games we see a pile of archaeological books: Myths That Made Us, Ancient Circle: Jubilee, and Forbidden Stones. Each of these three book titles might have some significance of Jones' life, such as a nod to his family because they devoted their lives through history, mythological, and archaeological research.
The Ancient Circle: Jubilee book could hint at the artifact that Indy is researching, perhaps involving crop circles? The Forbidden Stones could be a nod of iconic stones seen and mentioned in the Indiana Jones franchise., including the Sankara Stones from the The Temple Of Doom.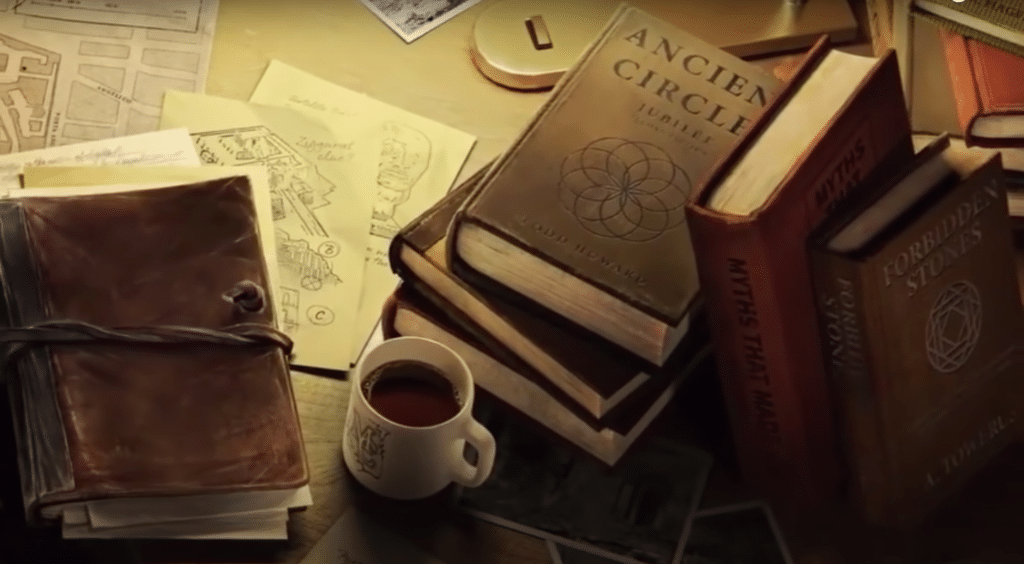 We also see a pile of map sketches and a familiar white mug with an M logo., representing Marshall University, the school that Indiana Jones teaches.There is also the Chachapoyan Fertility Idol, better known as The Golden Idol, which was introduced to fans in Indiana Jones and The Raiders Of The Lost Ark – perhaps a nod to Indy's first onscreen adventure.  We are also shown what looks like the infamous Jones Grail Diary, written by Indy's father Henry Jones Sr. (played by the late Sean Connery in the films and Lloyd Owen in the Television series).
The Holy Grail was the main artifact of Indiana Jones and The Last Crusade, but it's difficult to confirm due to the handwriting and multiple notes sticking out. A passport stamped by Bethesda is shown, including his real name, birth date, and profession, as well as a plane ticket with the location of where Indy's is headed: Rome.
The date of October 21, 1937 reveals that the game takes place between The Temple Of Tomb and The Last Crusade. A map of the Apostolic Palace, the Pope's official residence in Vatican City, suggests something of significance is hiding there. The typewriter has Machine Games stamped on it, and Indy is writing a letter to someone named Father B. Perhaps he will be seeing an acquaintance of his, presumably a catholic priest helping him find an artifact in Rome.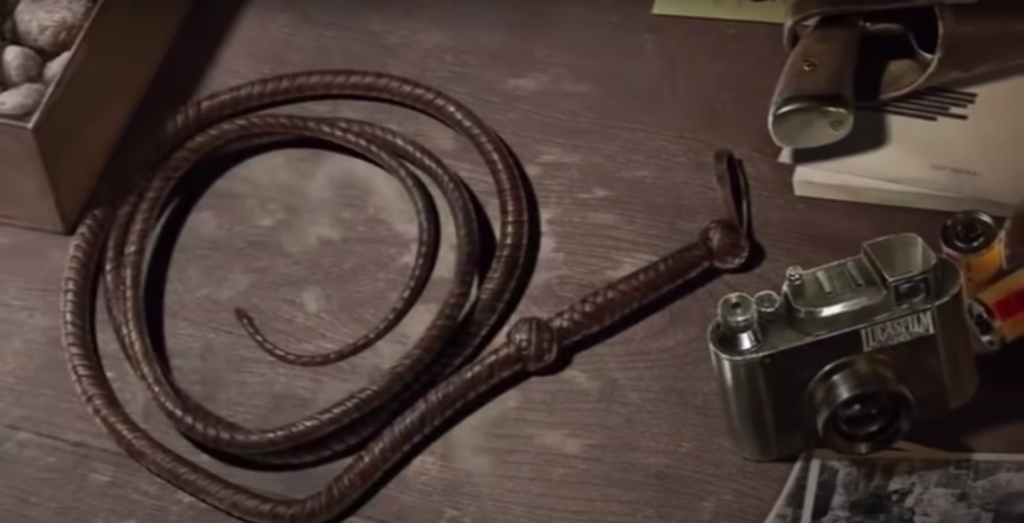 A vintage 1930s camera that says Lucasfilm Games appears alongside film canister rolls, as well as photographs that look like recon images. Lastly, we are shown Indy's most famous iconic weapon, his bullwhip.
Overall, the teaser trailer contains many iconic cues and nods from Indy's past. It also, of course, teases fans as to what they can expect from the upcoming game. Let's just assume the story might include something stirring with Dr. Henry Jones Jr.
Final Thoughts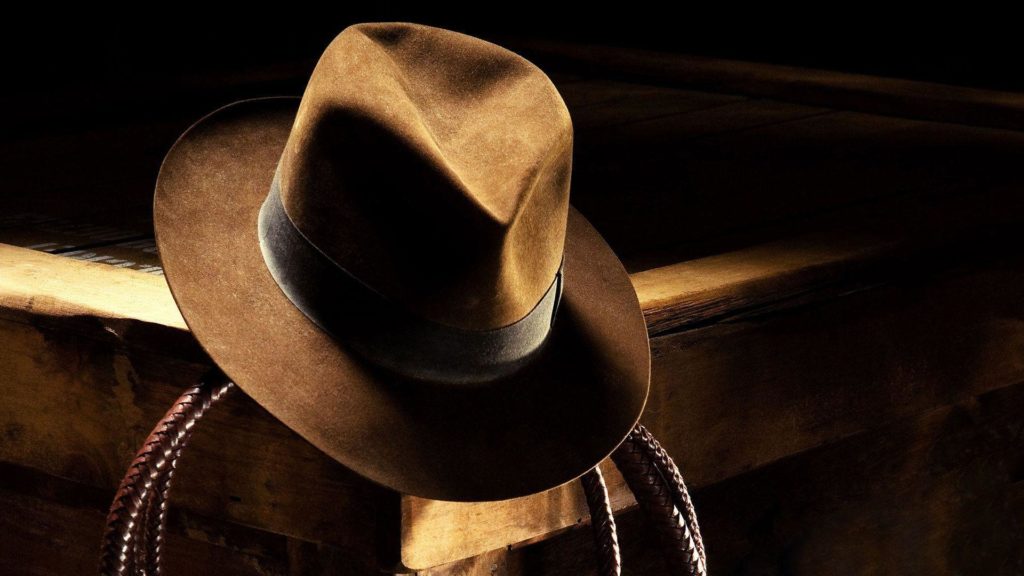 By the looks of this trailer, we can also assume that the main villains Indy will face are the Nazis. That's not surprising, as they are one Indy's main villains in the franchise and its setting is set in the late 1930s.
Overall, this game looks to be very promising – especially with two successful video game companies teaming up with Lucasfilm Games. Fans hope that they can bring back everyone's favorite adventurer with gusto, and that the game will not belong in a Museum.
Source: IGN
KEEP READING: 5 NEW CHARACTERS APPEARING IN UPCOMING ANIMATED MORTAL KOMBAT FILM