Don't give up hope quite yet, as Galaxy Quest star Tim Allen assures fans that a sequel may still be in the cards.
Sci-fi fans may remember a gem of the 1990's called Galaxy Quest, a 90's gem about a group of TV actors on a sci-fi show beamed up by aliens who believed their fictional exploits to be the real thing. 
Tim Allen Has Hope For Galaxy Quest 2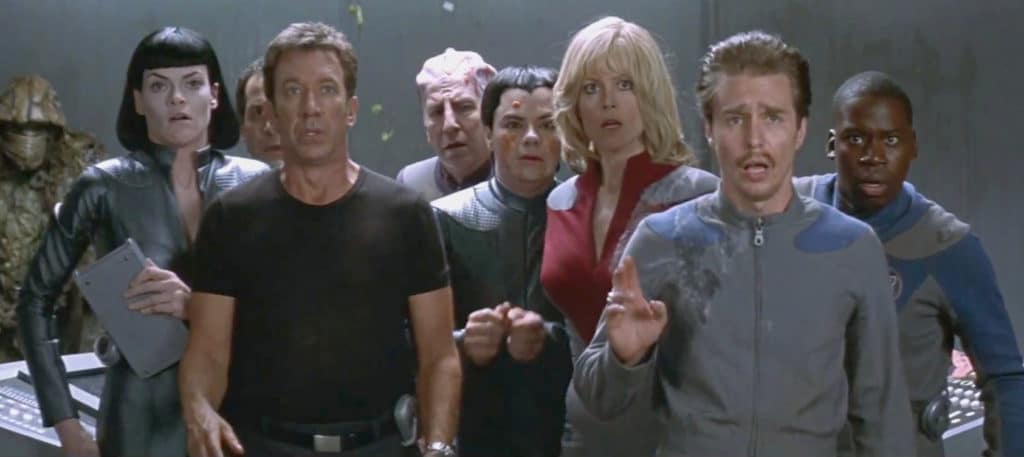 Via Entertainment Weekly, star Tim Allen has stated a sequel to the beloved cult hit is still possible despite the death of beloved cast member, Alan Rickman, leading to the shelving of earlier sequel plans:

"I haven't reached out to anybody in the last week, but we talk about it all the time," Allen said. "There is constantly a little flicker of a butane torch that we could reboot it with. Without giving too much away, a member of Alan [Rickman]'s Galaxy Quest family could step in and the idea would still work."
Alan Rickman's unexpected death in 2016 led to the sequel plans being cancelled. Rickman's beloved character Alexander Dane, AKA Dr. Lazarus, was set to play a central role in the script, which Allen teased would focus on the tension between Lazarus and Allen's character, Jason Nesmith AKA Commander Quincy
RELATED: SPIDER MAN 3 SET PHOTOS OF TOM HOLLAND HAVE REIGNITED EXCITEMENT IN MCU FILM
Allen goes into more detail about Alan Rickman's passing after Galaxy Quest:
"It's a fabulous script. But it had a hiccup because the wonderful Alan Rickman passed. So it all got very sad and dark because [the script] was all about [Lazarus] and Taggart. It was all about their story. It doesn't mean they can't reboot the idea, and the underlying story was hysterical and fun."
Despite Rickman's death, Allen seems confident that a Galaxy Quest sequel script with the remaining crewmates of the NSEA Protector could still see lift-off:
"[The sequel] could happen now or in five years and it doesn't matter at all because when you travel at light speed, when you come back it can be like only 20 minutes, but 20 years have passed, right? That part is wonderful for the sci-fi freak in me. But right now it's in a holding pattern."
The original Galaxy Quest starred Tim Allen as Jason Nesmith, Sigourney Weaver as Gwen DeMarco, Alan Rickman as Alexander Dane, Tony Shalhoub as Fred Kwan, and Sam Rockwell as Guy Fleegman. It was released in 1999 to critical and box-office success and has developed a greater following over the years.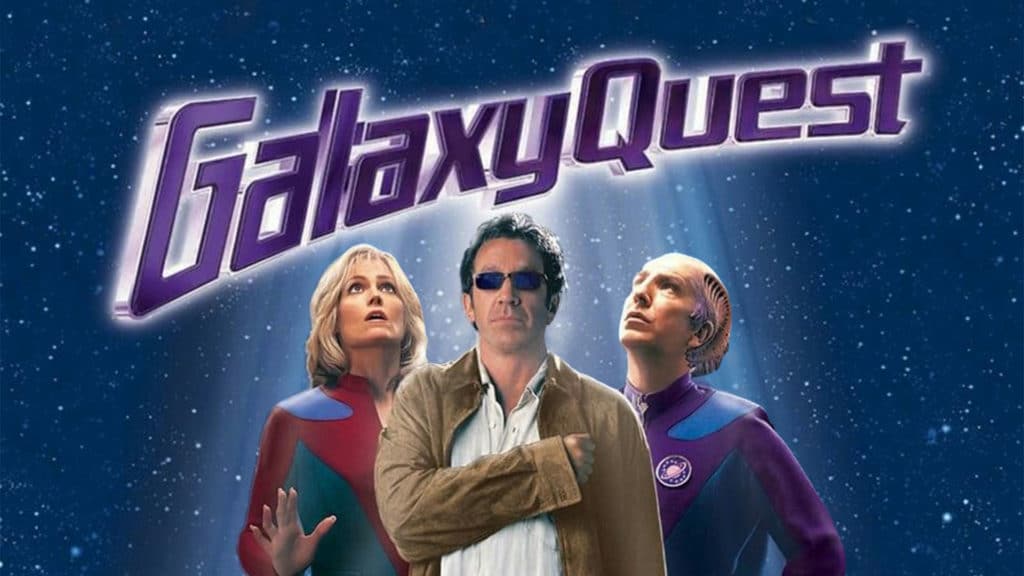 Would you like to see a sequel to Galaxy Quest without Alan Rickman? Have you seen the original film? Let us know in the comments below and on our Twitter.
KEEP READING: MATT DAMON REPORTEDLY JOINS THE CAST OF THOR: LOVE AND THUNDER
Source: /Film