With the first two episodes finally out for WandaVision, many fans are craving for more content and news. Luckily, Marvel Studio listened and revealed two new posters related to the new hit TV show.
WandaVision is Marvel's new unique project, and it's the first TV series focused on main characters from MCU films. The series uses a unique formula of using classic sitcoms to move the plot forward, formatting each episode as an homage to previous decades of television,starting from the 1950s.
RELATED: DESTINY VS. DEVIATION: THE THEME FOR PHASE 4 OF THE MCU AND BEYOND
The first two episodes tipped their hats to classic shows such as The Dick Van Dyke Show, I Dream Of Jeannie, and Bewitched. With the third episode of WandaVision releasing this weekend, Marvel Studios and Disney released two new groovy retro style posters.
WandaVision Launches Into Old Decades
These two new posters feature Elizabeth Olsen's Wanda Maximoff and Paul Bettany's Vision and are stylized like the early 1950s and the 1970s, advertising WandaVision as cable television.
We see that one of the posters is hinting the true nature of the series, possibly shedding light on the mysterious town of Westview. Each poster also has a tagline, one of which reads: "A signal so smooth… You'll think you're in a dream". As audiences know, something strange is going on in Westview and it may have to do with the airwaves.
Many fans have theorized that Westview was created by Wanda and her powers to deviate reality because of her spiraling mental state, making it a coping mechanism and escape from reality after Vision's death.
For Vision's poster, the tagline reads" "This new signal is Made in the Shade". That cryptic message is a little harder to make out, but the word signal reinforces the theory that the couple may be trapped in an alternate reality caused by Wanda. It seems outside forces are trying to signal them, or maybe have other agendas. The word "shade" could be referring to whatever those outside forces may be plotting.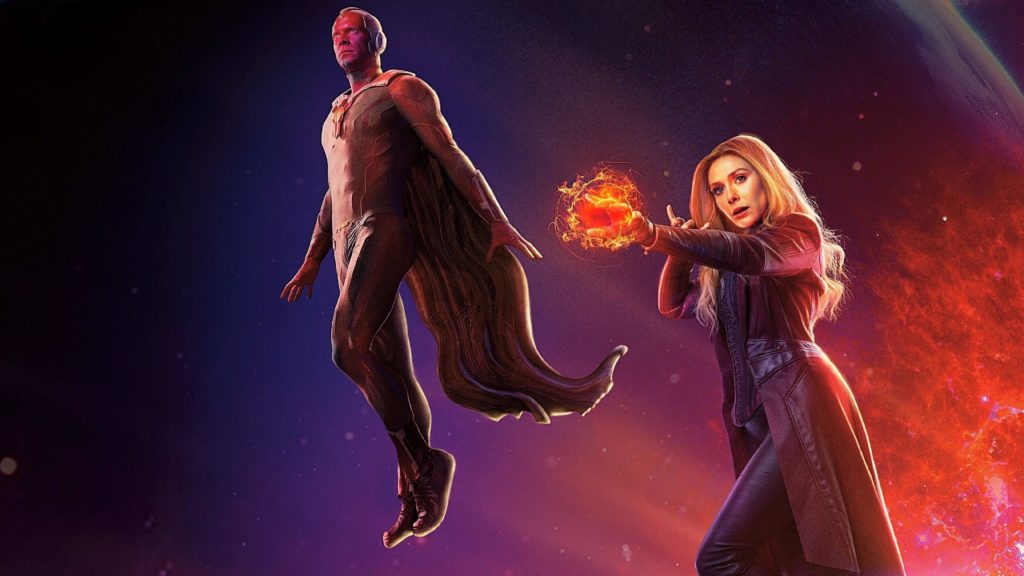 WandaVision so far has been very well received, with critics and fans praising the performances of Bettany, Olsen and supporting actress Kathryn Hahn as Agnes. The series has also been praised for its classic homages to past shows.
WandaVision has gotten off to a good start and fans are waiting for more. With the multiple easter eggs and clues being dropped throughout the series, we can't wait to see what the show has in store for us. Hopefully we can see Wanda finally turn into the iconic Scarlet Witch by the end. WandaVision will run for nine episodes until March 5, 2021.
KEEP READING: SPIDER MAN 3 SET PHOTOS OF TOM HOLLAND HAVE REIGNITED EXCITEMENT IN MCU FILM
Source: Comic Book