Just when you thought it was safe to call the Sharknado series the most gloriously ridiculous-looking thing that could ever be done with sharks, a new trailer for Sky Sharks proved you wrong. 
Yes indeed, the trailer for Sky Sharks looks like what would happen if you crossed the cheese of Sharknado, the B-monster action of Pacific Rim, and the handheld camerawork of Cloverfield in the best way possible.  Watch the insanity below:
Sky Sharks Official Trailer
Personally, I find the idea of zombie Vietnam vets defeating Nazis and genetically modified super sharks quite enticing. The cast is also impressive: Tony Todd (Candyman and the Final Destination movies), Cary Hiroyuki-Tagawa, Eva Habermann, Naomi Grossman, Amanda Bearse, Robert LaSardo, and Dave Sheridan. Sky Sharks comes to us from Dark Sky films and is directed by Marc Fehse. 
As expected with B-movies of this ilk, the effects look noticeably cheap and the dialogue ridiculous, but the action teased here looks fun enough to overlook that. 
RELATED: MARVEL HEAD KEVIN FEIGE CONFIRMS A NOVA PROJECT IS IN DEVELOPMENT
The official synopsis sounds gleefully outrageous:
Sky Sharks Official Synopsis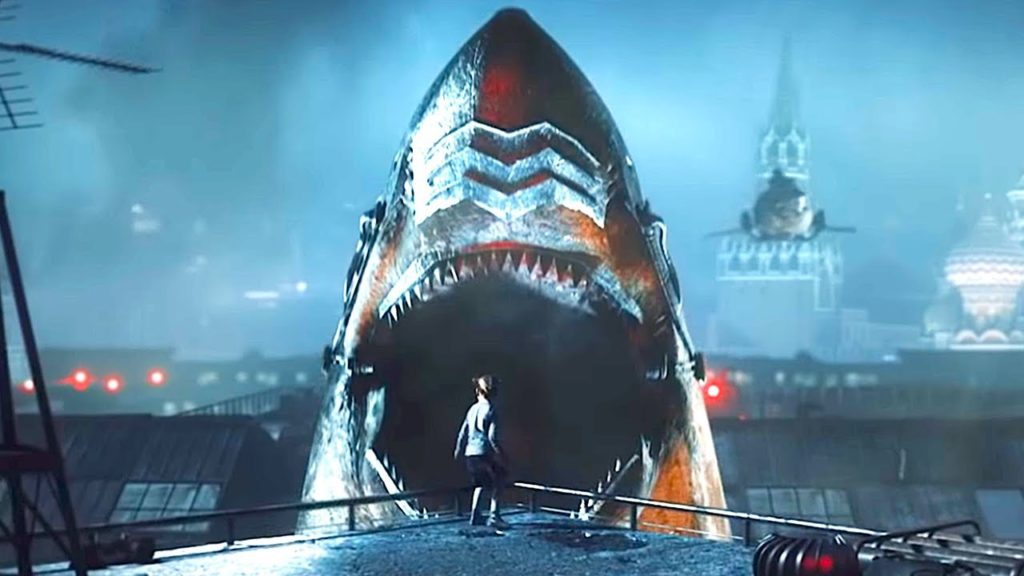 "Deep in the ice of the Antarctic, a team of geologists uncover an old Nazi laboratory still intact where dark experiments had occurred. In order to conquer the world, the Nazis created modified sharks which were able to fly and whose riders are genetically mutated, undead super-humans. A military task force called "Dead Flesh Four"-made up of reanimated US soldiers who fell in Vietnam- is put together to prevent world downfall. Can they defeat the sharks?"
You can sink your teeth into Sky Sharks when it swims onto VOD February 2nd 2021. Are you chomping at the bit to see Sky Sharks?  Do you enjoy B-movies?  What's your favorite Tony Todd performance?  Let us know in the comments below and on our Twitter.
KEEP READING: AVENGERS: ENDGAME ORIGINALLY HAD A POST CREDIT SCENE FEATURING THE STARS OF WANDAVISION
Source: Geek Tyrant