Zack Snyder has released a teaser photo of Jared Leto's Joker from his upcoming cut of Justice League.
Leto first portrayed the Clown Prince of Crime in David Ayer's Suicide Squad back in 2016 and made waves for his full immersion into the role during its production. Take a look at the new image below:
First Official Image of Jared Leto's Joker in Justice League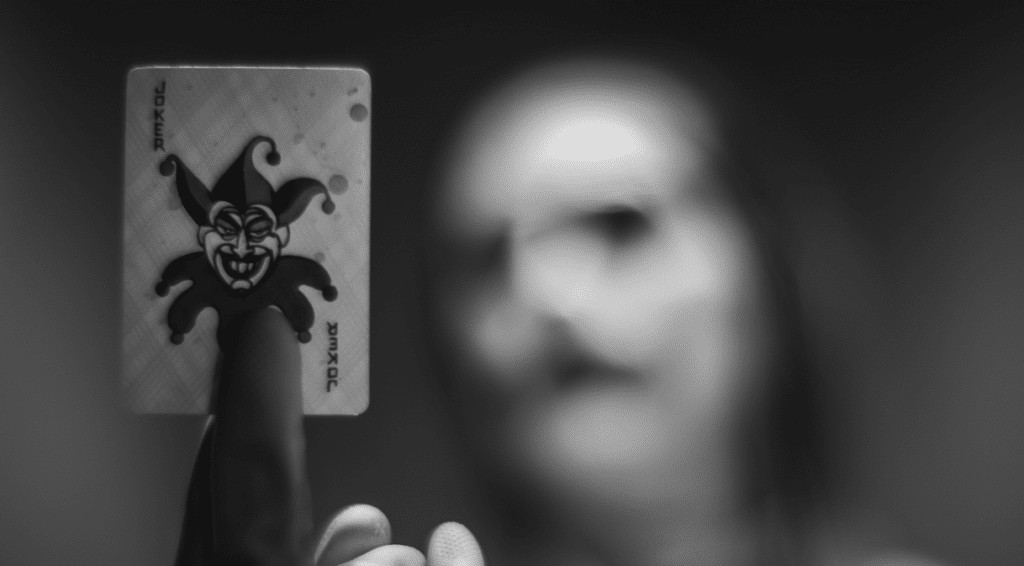 In the image tweeted by Snyder, we can make out a blurry Leto holding the iconic Joker card. While it doesn't tell us about where the character is or how he fits into the story of Justice League, it is clear that this interpretation will be a far cry from the one in Ayer's Suicide Squad. 
RELATED: WATCH A NEW TAKE OF THE JOKER FROM DAVID AYER'S SUICIDE SQUAD
Gone is the green hair and colorful face paint in exchange for a look reminiscent of Lestat in Queen of the Damned. It's one of many teaser images Snyder has released since the 2017 cut of Justice League was released that hints that his version of the film will have a far different tone and aesthetic than the original release.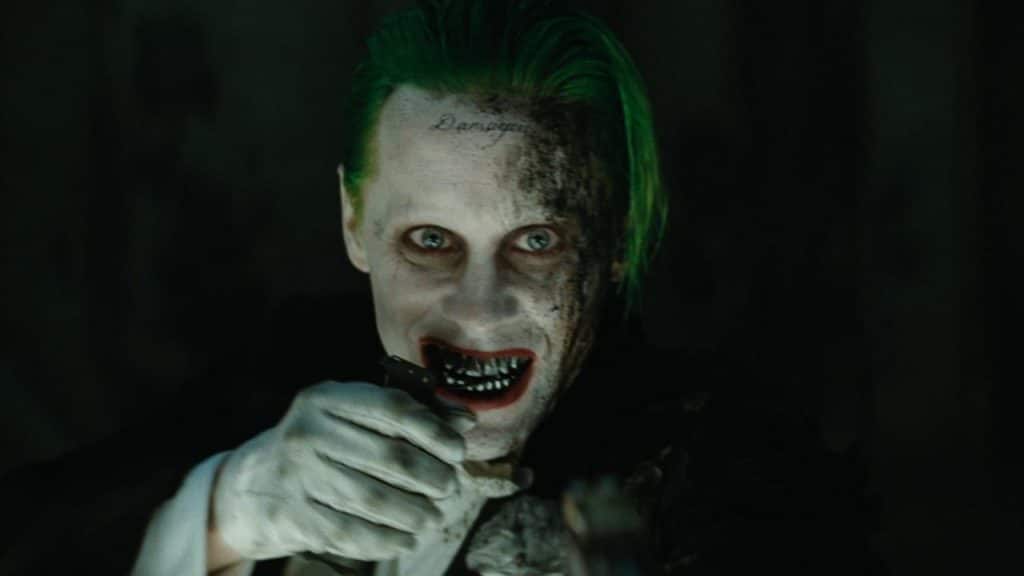 When asked about Joker's new look Snyder responded:
" I wanted to, of course, honor what had been created with him because I thought it was really cool."…. "But there is – some water has gone under the proverbial bridge between when last we saw Joker and this appearance. He's a road-weary Joker, I guess that's a way of saying it."
Snyder also clarified that we'll only see this more "world-weary" Joker for a few minutes of Justice League's reported 4-hour runtime.  After Snyder stepped away from the production following a family tragedy, WB hired Joss Whedon to rewrite and reshoot large chunks of Snyder's film for the 2017 release. Now, after years of fans demanding Snyder's cut be released, his vision of Justice League will see the light of day exclusively on HBO Max, starting next month.
What do you think of this new image? Are you excited for The Snyder Cut of Justice League next month? Let us know in the comments below and on our Twitter.
KEEP READING: WATCH THE JUSTICE SOCIETY: WORLD WAR 2 TRAILER OPEN UP THE WORLD OF DC IN AN EXCITING NEW WAY
Source: /Film