The long-awaited Zack Snyder's Justice League now has an official release date and three new posters to get fans excited before the film's release on March 18th.
It has been long speculated that the film will be released sometime in March, but now we have official confirmation from the film's social media accounts.
RELATED: JUSTICE LEAGUE DIRECTOR ZACK SNYDER HAS ADDED ONLY TWO NEW SCENES, ONE FEATURING THE JOKER
Something to note is that with its release of March 18th, Zack Snyder's Justice League will be releasing only 1 day before Marvel's next big series, The Falcon and the Winter Soldier.
New Posters Revealed for Zack Snyder's Justice League
Also revealed were some new poster to help promote the film titled Fallen, Risen, and United respectively. Teasing some dark yet also some hopeful undetones for the upcoming film.
It was always known that Snyder's cut of the film was going to be darker than the theatrical version. With some of the official images/promotional material we've been seeing; however, it now seem pretty much confirmed that this film will be taking itself much more seriously than the first.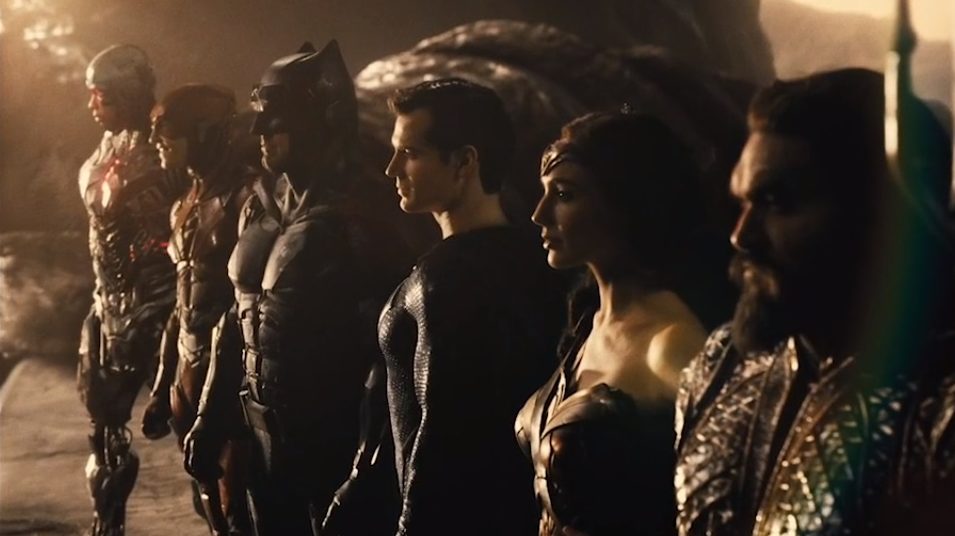 Zack Snyder's Justice League stars Ben Affleck as Batman, Gal Gadot as Wonder Woman, Henry Cavill as Superman, Amy Adams as Lois Lane, Jason Momoa as Aquaman, Ezra Miller as The Flash, Ray Fisher as Cyborg, Jeremy Irons as Alfred Pennyworth, Diane Lane as Martha Kent, Ciarán Hinds as Steppenwolf, Jesse Eisenberg as Lex Luthor, J.K. Simmons as Commissioner Gordon, as well as Harry Lennix as Martian Manhunter, Jared Leto as Joker, and Ray Porter as Darkseid joining the cast in new scenes that weren't in the theatrical version.
Are you excited for Zack Snyder's Justice League to finally be release on HBO Max on March 18th? Let us know in the comments below and be sure to follow us on social media for more DC news and updates like this in the future!
KEEP READING: ZACK SNYDER ANNOUNCES JUSTICE LEAGUE WILL BE A "ONE-SHOT" AND NO LONGER A 4-PART MINISERIES FOR HBO MAX