A never before seen clip of Jared Leto's Joker in David Ayer's Suicide Squad was released by Ayer on his Instagram story and it gives fans a small look at one of Leto's deleted lines from the film.
Almost immediately after Zack Snyder's Justice League was announced to be coming to HBO Max the #ReleaseTheAyerCut movement started on Twitter. This is due to the director being removed from the project after the initial production process similar to Justice League director, Zack Snyder.
David Ayer has since expressed interest in doing a director's cut of Suicide Squad similarly to Snyder. Most recently he released a small clip of Jared Leto as Joker to his Instagram story which was reuploaded to Twitter by an Associate Producer on ZSJL.
RELATED: ZACK SNYDER ANNOUNCES JUSTICE LEAGUE WILL BE A "ONE-SHOT" AND NO LONGER A 4-PART MINISERIES FOR HBO MAX
What Joker Could Have Been In The Ayer Cut of Suicide Squad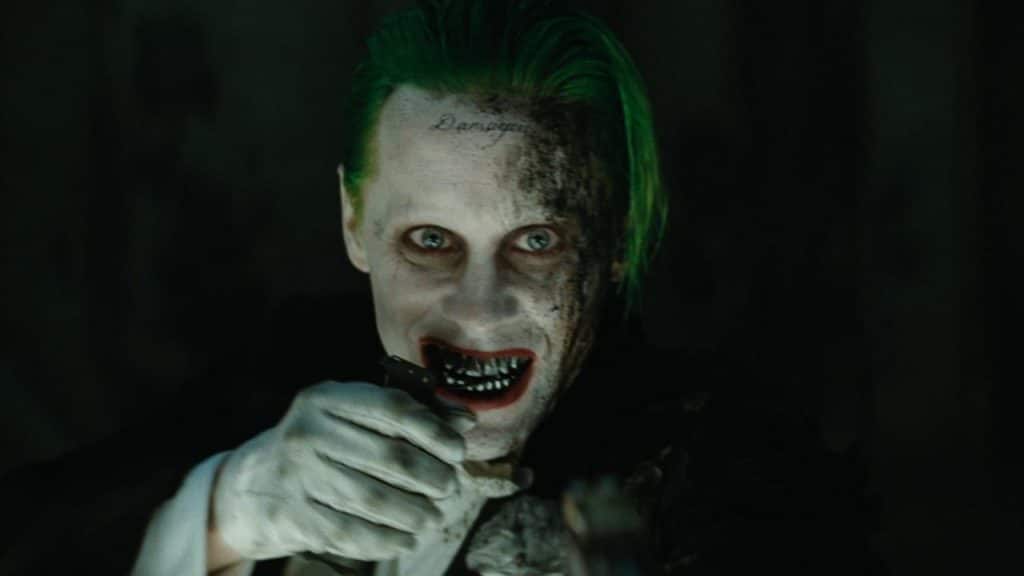 While we didn't get to see David Ayer's cut of the film we do know a few details of what Joker would have done in David Ayer's original cut of the film.
We know that at the end of Suicide Squad Joker would have returned during the final battle to join Enchantress to face off against Task Force X.
RELATED: THE SUICIDE SQUAD DIRECTOR JAMES GUNN CONFIRMS THAT THE DC MOVIE WILL INDEED BE R-RATED
During the fight Harley would have chosen her team, betraying the Joker, which would have honestly made Birds of Prey so much better considering we would have gotten to see a more natural breakup between the two characters.
The film starred Will Smith as Deadshot, Jared Leto as The Joker, Margot Robbie as Harley Quinn, Joel Kinnaman as Rick Flag, Viola Davis as Amanda Waller, Jai Courtney as Captain Boomerang, Jay Hernandez as El Diablo, Adewale Akinnuoye-Agbaje as Killer Croc, Karen Fukuhara as Katana, and Cara Delevingne as Enchantress.
What are your thoughts on this short but sweet clip of Jared Leto's Joker in Suicide Squad? Do you hope that one day David Ayer can release his cut of the film? Let us know in the comments below and be sure to come back to The Illuminerdi for more DC news and updates like this in the future.
KEEP READING: JUSTICE LEAGUE DIRECTOR ZACK SNYDER HAS ADDED ONLY TWO NEW SCENES, ONE FEATURING THE JOKER