It's time to rumble! On your phones that is. nWay the gaming developer behind such mobile games like Power Rangers: Legacy Wars and WWE Undefeated is preparing to release a new mobile battle game that will bring fantasy and reality together to make a interesting project.
RELATED: TOYNK TOYS SELLS OFFICIALLY LICENSED STAR WARS AND MINECRAFT AREA RUGS
The new game called Battlepalooza is giving players the chance to battle for prizes using data from Google Maps. For more on this new project check out what nWay had to say in its press release.
nWay For A New Era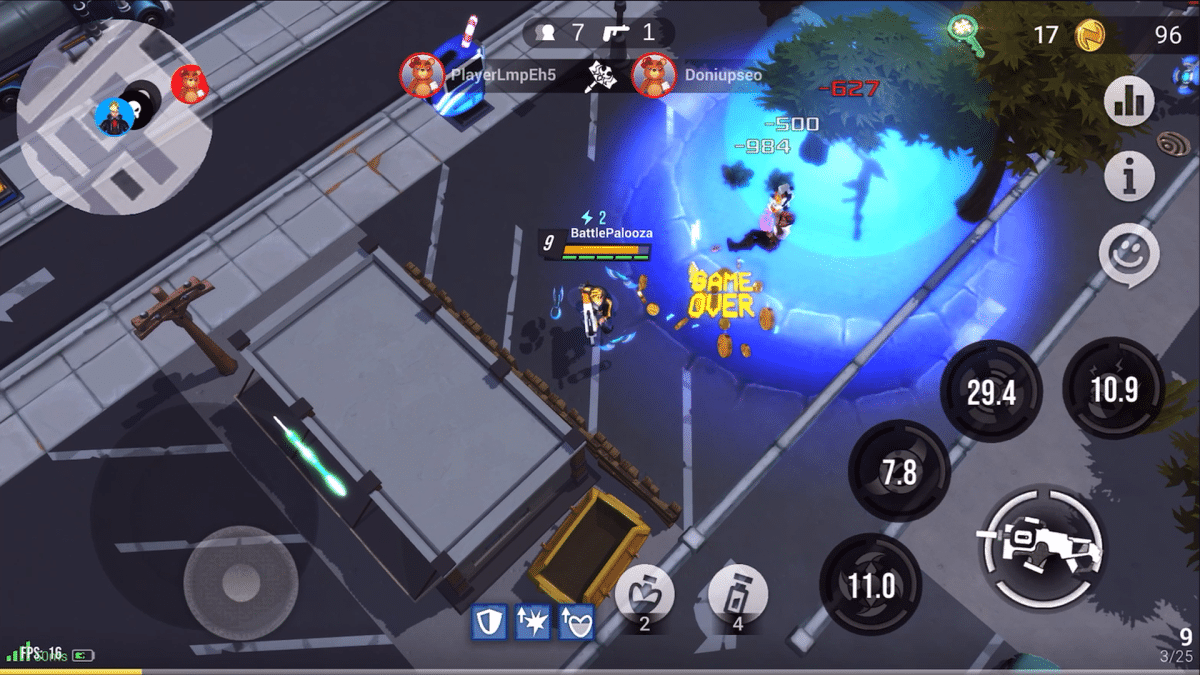 nWay, the developer of Power Rangers: Legacy Wars and WWE Undefeated, and a subsidiary of Animoca Brands, today announced that its multiplayer battle royale game Battlepalooza is now available for iOS and Android devices.
The over-the-top battle royale pits 24 live contestants against each other for exclusive prizes and valuable gear, all in arenas based on real-world cities utilizing actual geospatial data from the Google Maps Platform.
Designed for players of all skill levels, Battlepalooza's combat utilizes a unique blend of strategy, skill, and a bit of luck — fast reflexes and quick trigger fingers must be supplemented by tactical thinking. The game's arena-based battles are large-scale, high-action brawls that rely on the equipment loadout of a Role-Playing Game (RPG) and the character progression of a Multiplayer Online Battle Arena (MOBA).
The game's arsenal of outrageous weapons creates a wholly unique gameplay experience on the go: gravity bombs, invisibility gear, sticky honey guns, and other wildly imaginative weapons are all at your disposal as you take on the competition.
Battlepalooza allows up to 24 players to team up with their friends in groups of two or three to play together with a drop-in drop-out feature for easy matchmaking. The game uses the nWayPlay social platform for the friends list and the chat system, and also supports the creation of team codes for streamers to allow their viewers to easily drop in on their game sessions.
Battlepalooza's premise is a worldwide battle royale game show that utilizes virtual arenas based on real-world cities. The winning players and teams are awarded with NCoins that can be used to purchase unique, limited edition skins for both weapons and characters. These limited edition skins can be traded among players in the game's marketplace feature.
Battlepalooza was developed in collaboration with Google's Real-World Games team and uses the Google Maps Platform to transform real-world cities into the game's playable battle arenas. The game will initially feature Las Vegas and San Francisco, with more city arenas to be added on a continual basis.
Is this a game that you will be downloading on your phone? Comment below and on our social media channels and keep your phones locked on The Illuminerdi for more news and content.
KEEP READING: HALO: THE MASTER CHIEF COLLECTION MIGHT BE COMING TO EPIC GAMES STORE