New photos from the set of Thor: Love and Thunder feature Guardian of the Galaxy's Nebula and an unknown alien creature.
Marvel Studios is actively getting Phase 4 of the Marvel Cinematic Universe ready for release as the team prepares nine new projects for this year and a whopping dozen for 2022. This will be split almost evenly between Disney+ shows and major movies coming to theaters, all of them set to bring exciting and unique stories to the already massive franchise.
One of the biggest of these releases will be 2022's Thor: Love and Thunder, which will see Chris Hemsworth's leading hero in his fourth solo adventure alongside the biggest crew he's had in any of his solo movies. This will include Jane Foster, Valkyrie, Korg, Miek, and nearly all of the Guardians of the Galaxy as well.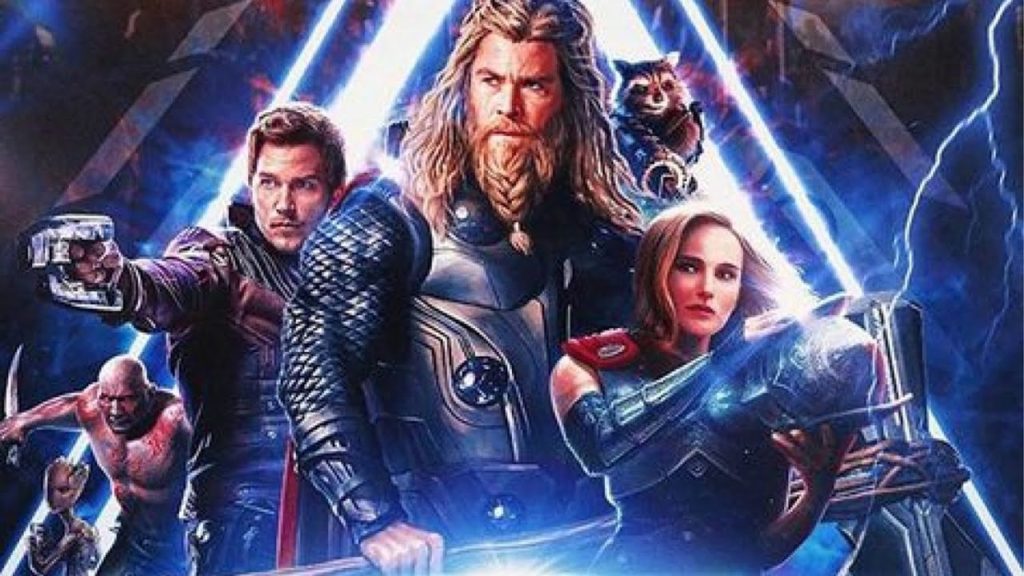 The biggest question regarding all of these new additions is how big their roles in the movies will be, especially for the Guardians considering they have their own movie coming in the year following Thor's. Additionally, new set photos are revealing some interesting new possibilities for the Guardians and other aliens in this movie.
New Thor: Love and Thunder Photos
Thanks to a new Twitter update, new photos from the set of Thor: Love and Thunder show a look at Karen Gillan's Nebula. On top of that, there is an image of an unidentified blue actor with no word as to who he is or who he's playing.
While it's as exciting as always to see the classic villain-turned-good-guy Nebula back in the fold, the other actor is quite the mystery in these photos. The MCU undoubtedly has a history with blue-skinned aliens like the Kree throughout their movies, and it will be interesting to find out what race he actually is once this new movie arrives.
RELATED: YOUR 1ST OFFICIAL LOOK AT JARED LETO'S JOKER IN ZACK SNYDER'S JUSTICE LEAGUE IS HERE!
Thor and crew are set to be taking a whirlwind galactic adventure in this fourth solo movie as they go after Gorr the God Butcher. With aliens on their team and in their way, it should make for one of the most exciting films in all of Phase 4.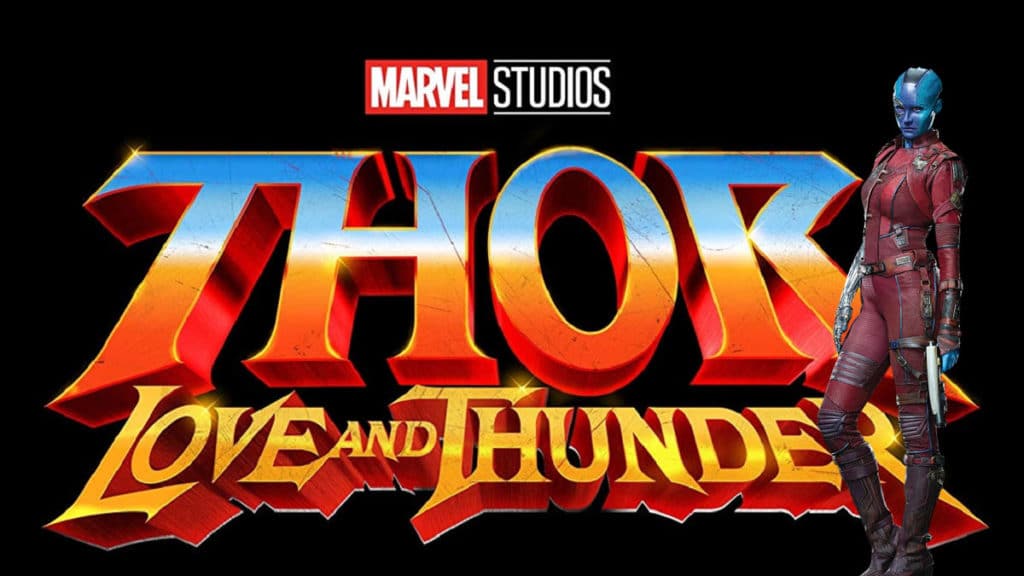 Thor: Love and Thunder is primed for a February 11, 2022. What do you think of the new Nebula pictures? Who do you think the mystery figure is? Let us know your thoughts in the comment section below or over on our social media!
KEEP READING: IS THIS WANDAVISION MOMENT HOW MONICA RAMBEAU GETS HER NEW SUPERHERO COSTUME?
Source: CBM