Paradise Cove may not be perfect, but the wonderful performance by leading woman Kristin Bauer Van Straten makes the film well worth your watch. 
PARADISE COVE OFFICIAL SYNOPSIS
A contractor and his wife head to Malibu to flip his late mother's beach house and are terrorized by the deranged homeless woman living underneath.
The contractor is a man named Knox, played by Todd Grinnell, and his wife is Tracey, played by Mena Suvari. The homeless woman in question is Bree, a longtime resident of Malibu, and a former actress/model. Bree knew Knox's mother, and used to live in the same home that Knox is attempting to renovate.
Of this core trio, Bree is easily the most dynamic and captivating character. Her backstory slowly unfolds through painful memory recollection, as her ability to deny the past is put in jeopardy. Bree's fight for "her" home is a very unique rollercoaster of plot twists and emotional turbulence. Yes, Paradise Cove is rather melodramatic, but that over the top style is played full tilt. 
PARADISE COVE IS THE TRAGEDY OF BREE
Director Martin Guigui fully commits to his vision of this film, which can perhaps best be described as a slasher soap opera. While Kristin Bauer van Straten undoubtedly gives the standout performance of the film, a performance oozing with fragility, distress, and self-loathing, Todd Grinnell also does very well in the role of Knox.
Knox is a man whose backstory untangles in unison with Bree's. As her dark secrets come to light, his dark side surfaces, revealing the truth about Knox and his past to both Tracey, Bree, and the audience. Mena Suvari delivers an agreeable performance as Tracey, but her character lacks the same nuance and complexity of the other leads.
The supporting cast was fantastic, and served to create a very vibrant and organic setting for Paradise Cove. From Bree's friend at the liquor store, to the wholly biased sheriff, to the unstable, PTSD-stricken homeless associates of the hobo queen of Malibu herself. Another simple pleasure that this movie delivers is a fairly decent body count. Don't get too attached, but also don't expect the film to stray too far from the happy ending formula. 
RELATED: NEWS OF THE WORLD REVIEW: STUNNING IMAGERY CAN'T SAVE MEDIOCRITY
The ending is easily the biggest issue that Paradise Cove has. As the climax crescendos, one key player's life is in serious danger, and it certainly seems like they will perish. While I don't want to reveal anything more, the situation does not unfold in a satisfactory or believable manner. Though there are a few lines of questionable dialogue, and one shockingly low-budget use of CGI, the film looks great and features a fairly strong script.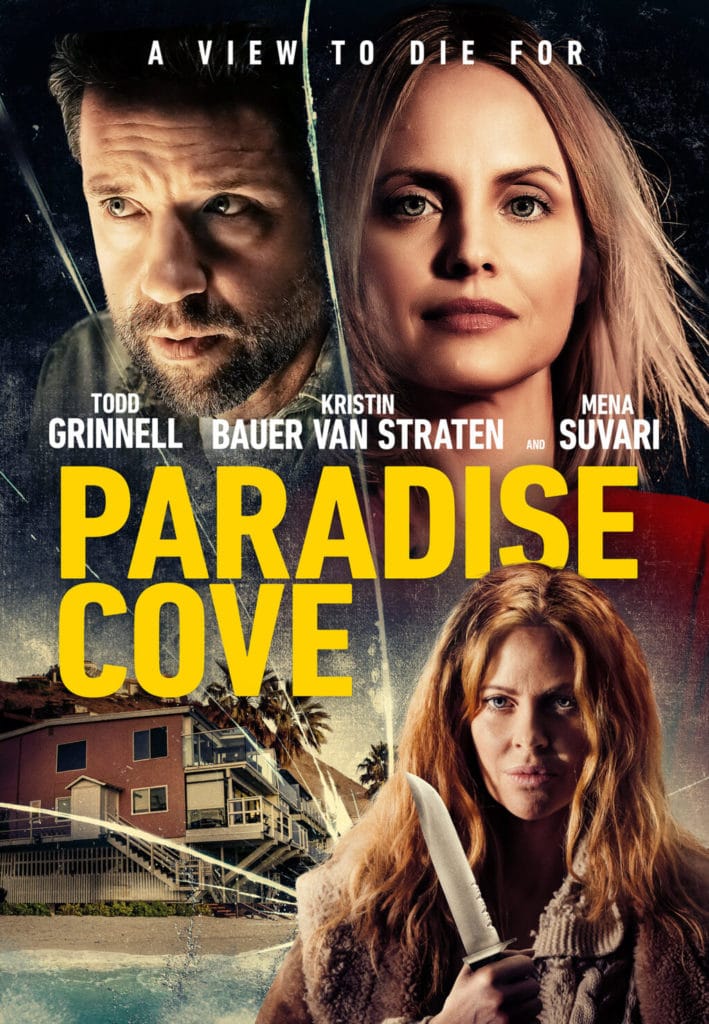 If you're looking for a thrilling, emotional film with strong leading performances, hilarious dark humor, and gripping dramatic tension, check out Paradise Cove now. It's a fun, freaky B-movie with a strong sense of identity, at least until the final scenes. I enjoyed the entire film, and though I don't expect most film auteurs to embrace this hidden gem, I imagine most of the general audience will. Be sure to let us know your thoughts on the film in the comments below or on our social media! 
KEEP READING: THE MAP OF TINY PERFECT THINGS REVIEW: AMAZON PRIME VIDEO'S TIME LOOP ROMANCE IS AN UTTER DELIGHT