The Mighty Morphin Red Ranger with Dragon Shield will officially be getting the Three Zero treatment similar to the other Mighty Morphin Power Rangers
The figure comes with the Dragon Dagger and the Power Blaster in holster mode, Jason's Power Sword, and some extra hands. The recommended retail price for this figure will be $130, the figure will be limited to 1000. Make sure you get your orders in quickly.
Three Zero Red Dragon Sheild Mighty Morphin Power Rangers Figure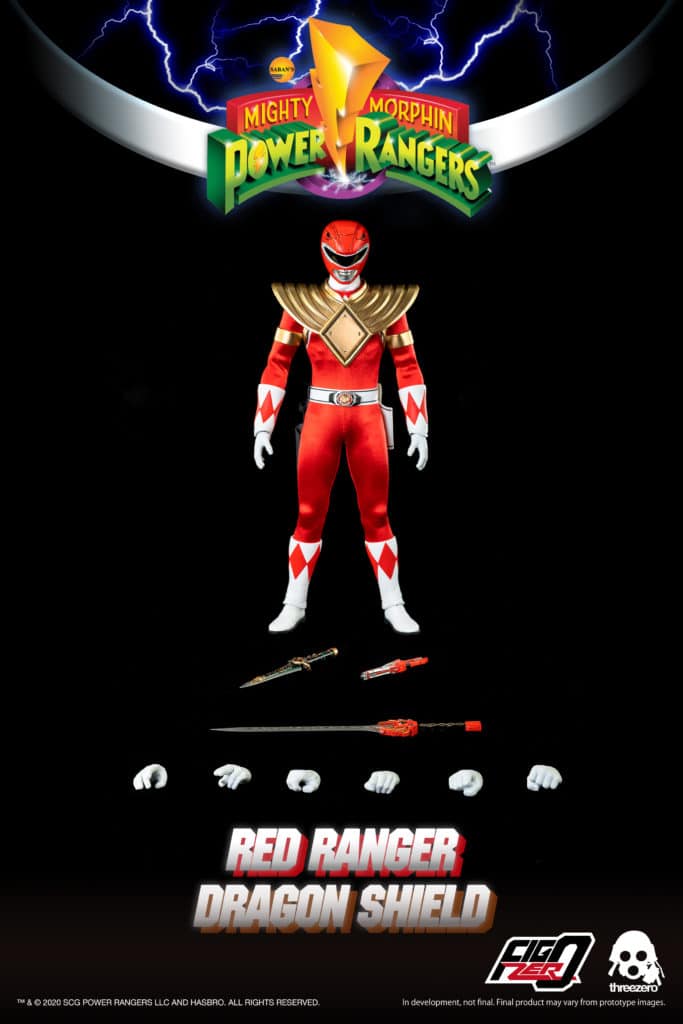 The figure will be in the shops on 28th July 2021, the final orders for the product will be on the 22nd March 2021.
What are your thoughts on the release of the Red Ranger Dragon Sheild figure? Do you plan to pick this one up? Let us know in the comments below and be sure to follow The Illuminerdi on social media to be notfied of more Power Rangers news and updates like this in the future!
KEEP READING: POWER RANGERS: HEROES OF THE GRID HAS NEW EXPANSIONS TEASED AT RENEGADE CON