We sat down and chatted to the new Black Ranger, Chance Perez, about what fans can expect from his character Javi in the new Power Rangers Dino Fury series.
He is a free-spirited musician who focuses his energies on music but has yet to specialize in any particular instrument. Meanwhile, he has a positive and powerful friendship with his step-sister Izzy, who becomes a fellow Ranger in the series.
RELATED: DINO FURY CAST TALKS ABOUT COLLABORATION WITH FIRST TIME POWER RANGERS SHOWRUNNER SIMON BENNETT
Check out what Chance Perez said about his character below.
Chance Perez Praises Javi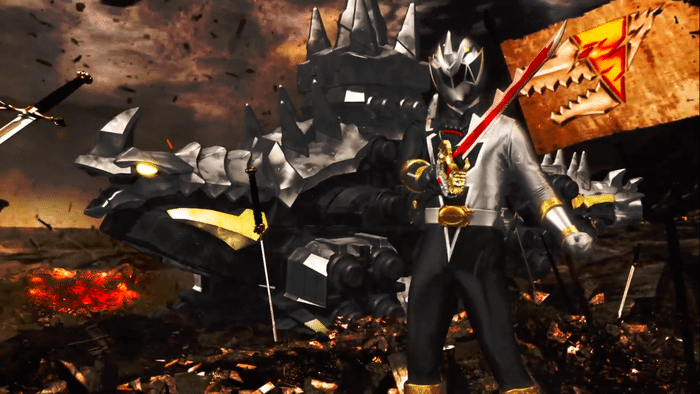 Chance, what are you most excited about for fans to see about your character?
Chance Perez: I don't know. I think in the beginning, when we are doing character stuff, Javi was described to me as a little bit of a misfit the group. He's not quite sure what he wants to do. He knows that he loves music, and that's part of him, and he wants to go forward with that. But he's just figuring out the steps.

I think people might relate be able to him in that way, where maybe they just graduated high school, or maybe they're in college right now. They're not sure what their major is, and they're trying to figure out life. I think that's a little bit of what he's going through. He wants to be someone who is important, he wants to do good, and he just doesn't know how to get there. This is a journey for him, trying to figure put how to become the best version of himself and what that means for him.
I think a lot of people will be able to relate to Javi, trying to find their place in the world. I personally cannot wait to see him in the show, and how the character develops!
Now that Dino Fury has begun in earnest, what are you most excited to see in the show? Let us know on our social media.
Make sure to check out Power Rangers Dino Fury this season on Nickelodeon!
KEEP READING: DINO FURY'S TESSA RAO SHARES HER AMAZEMENT AT BEING 1ST FEMALE GREEN RANGER ON POWER RANGERS