Power Rangers Dino Fury is almost here! We got the chance to sit down with the cast of this season, and we wanted to know if they had a favourite season of the show.
Of course, with the franchise such a part of the zeitgeist, many of them did. Check out their responses below.
Dino Fury Cast Dishes On Power Rangers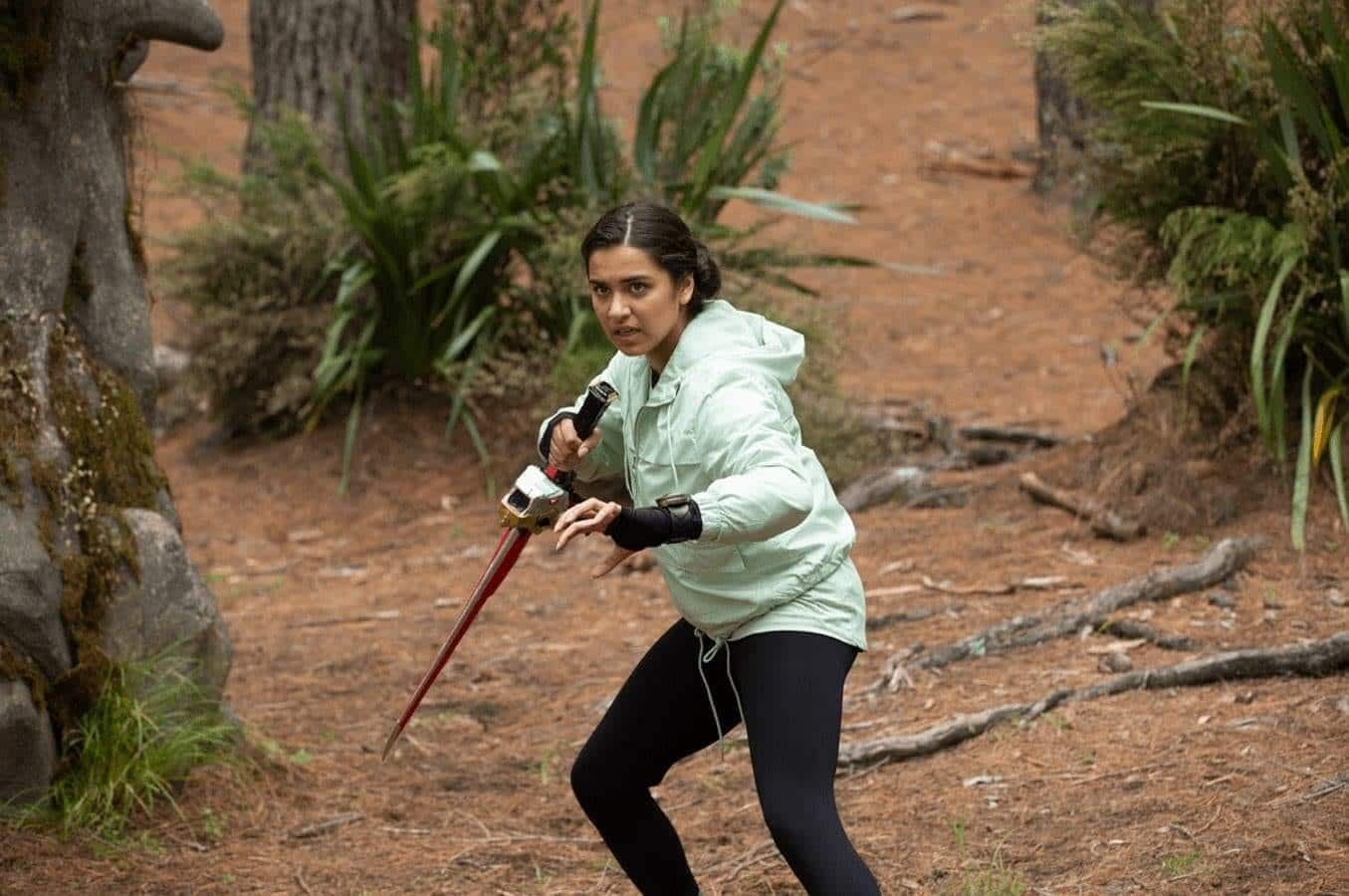 Do you guys have a favourite season of Power Rangers growing up?
Kai Moya: I remember specifically watching SPD. That was with my uncle, who is a big fan of Power Rangers. When I was a kid, I remember sitting down with him. I'd say that's properly my favourite, just because that's the one I remember watching all the time.

Hunter Deno: It's probably so cliche, but it's the classic Mighty Morphin'. Just the OG, it's just a great one. It was my favourite growing up, for sure.

Russell Curry: Mighty Morphin Power Rangers. Jason was my guy, so to be in those Red Ranger boots is an honour, honestly.

Chance Perez: I think I gotta go with Time Force. I think Time Force is probably my favourite one, the storyline was really cool and fun to follow.

Tessa Rao: We [had Power Rangers], but then for quite a period of time, we didn't. It wasn't the biggest thing in New Zealand when I was growing up. But I always knew about it, which I think is a lot. I always knew exactly what Power Rangers was, even when I hadn't even watched an episode.

I have to say Mighty Morpin, because it the OG, Hunter is correct. But also Ninja Steel, just because I like [Zoë Robins]. I met Zoë, and I watched the season, and I was like "Zoë!".
Some great picks there! To answer the question myself, it is Power Rangers Dino Thunder. What is your favourite season? Let us know on social media, and don't forget to tune into all new Power Rangers, On Nickelodeon this Saturday!
Power Ranger Dino Fury Episode 1 Synopsis
"Go-getting reporter Amelia accompanies Ollie and his mom, Dr. Akana, to investigate the mysterious Dinohenge statues. The run into an evil warrior named Void Knight and a threat that puts the entire world in danger."
KEEP READING: DINO FURY TOYS HITTING SHELVES TO THE DELIGHT OF POWER RANGERS FANS