Walt Disney Animation is making its first splash into the 2020's with Raya and the Last Dragon, a fantastical action-adventure inspired by various Southeast Asian cultures, directed by Don Hall and Carlos López Estrada.
The film stars Kelly Marie Tran as the titular Raya, a warrior princess from one of five lands which make up the world of Kumundra. The people of Kumundra once lived in harmony with dragons, but the latter sacrificed themselves to protect humanity from a grave force that is now threatening the world once again.
Raya and the Last Dragon Trailer
Even though it's a new decade, Raya and the Last Dragon fits right in with the majority of the studio's other feature films of the last ten years or so. This is both a testament to the film's quality and a slight detractor of its content.
While several of the typical Disney tropes are present – some which have been around since the company started making movies, others having become prevalent more recently – most of them happen in the first act and the story is able to become more of its own thing afterwards. But rest assured that if you've enjoyed the direction the studio has gone with their recent animated movies (besides the recent gravitation towards sequels), you'll most likely enjoy this one too.
In fact, even some who aren't among the usual Disney animation crowd might get a kick out of Raya and the Last Dragon, as there are quite a few strong action sequences that may appeal to those who are typically into films that fit more into that genre. What makes the film complex and interesting is that while Raya's status as a warrior is more important to her than that of her royalty, the action and fight scenes play an important role in the movie. The lead uses various methods to overcome obstacles ranging from swordfighting, magic, and even politics. That is to say, there's a bit of something for everyone here.
RELATED: THE RUGRATS BABIES ARE BACK! PARAMOUNT DROPS TEASER TRAILER FOR NEW REBOOT
It's a shame that some of those aforementioned action fans may be turned off from Raya and the Last Dragon due to its animated medium. While I suppose this could have been done in live-action and therefore been more appealing to certain markets, the animation is one of the film's highlights and elevates it beyond what it would have been otherwise. The fantasy elements of the film make for some of Walt Disney Animation's finest sequences to date.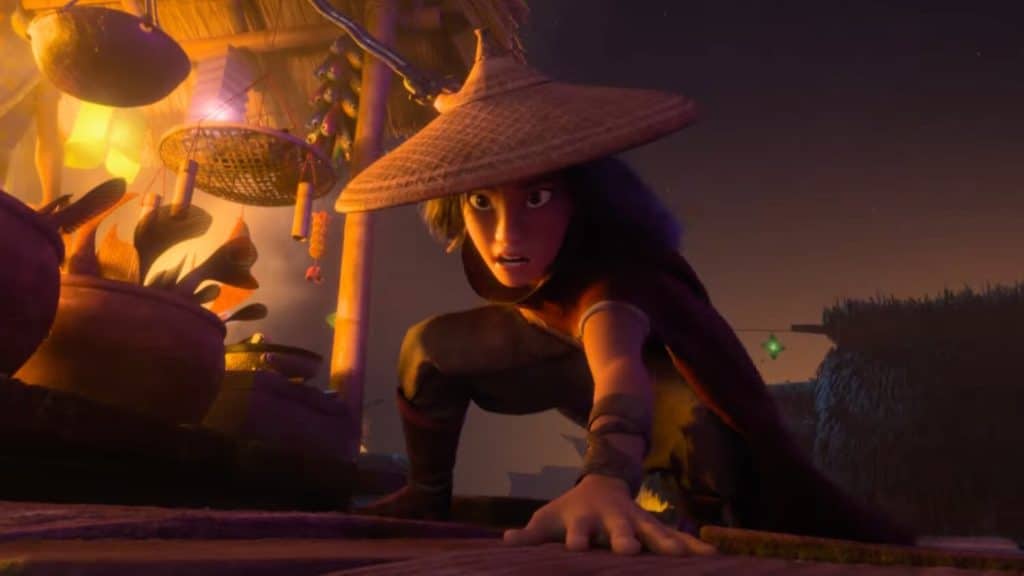 Like Pixar's recently-released Soul, Raya and the Last Dragon seems like it will have more "adult appeal" than the average Disney animated feature. Elements typically included to attract children are more subtle than usual for animated movies; the "cute animal sidekick" grows up into a much larger creature by the second act and ends up filling in more of a "trusty steed" role for our lead, and Awkwafina's Sisu – the titular Last Dragon – quickly proves to be much more than simply comic relief. Plus, a lot of the film's themes will certainly resonate in today's world for both the young and old.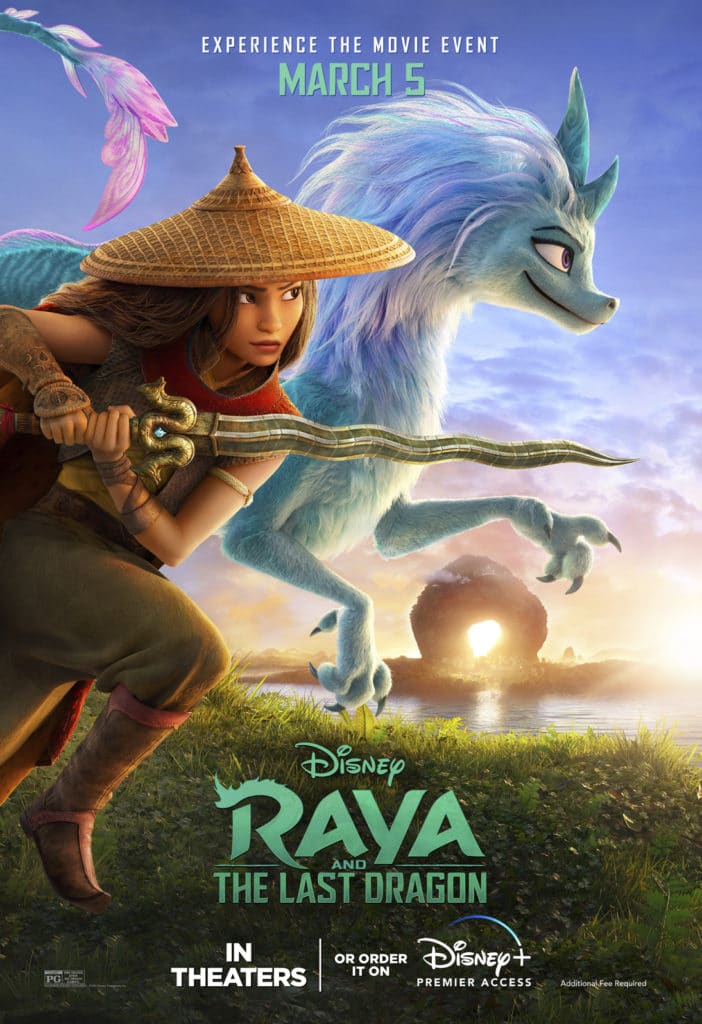 Raya and the Last Dragon will be in select theaters and on Disney+ Premier Access March 5. Are you excited for Disney's next effort? What are you most looking forward to when Raya and the Last Dragon releases on Disney Plus? Will you be ordering it on Premier Access? Let us know your thoughts on Disney's newest effort in the comment section or over on our social media!
KEEP READING: DISNEY RELEASES DELIGHTFUL CRAFTING RAYA FEATURETTE