BRZRKR, the new comic from artist Ron Garney and writers Keanu Reeves and Matt Kindt, is an entertaining but shallow action adventure. 
BRZRKR OFFICIAL SYNOPSIS
The man known only as B. is half-mortal and half-god, cursed and compelled to violence…even at the sacrifice of his sanity. But after wandering the world for centuries, B. may have finally found a refuge – working for the U.S. government to fight the battles too violent and too dangerous for anyone else. In exchange, B. will be granted the one thing he desires – the truth about his endless blood-soaked existence…and how to end it.
When Boom Studios announced this twelve issue BRZRKR miniseries from the beloved actor Keanu Reeves, fans went crazy. The story follows a demi-god, known only as Berserker, who fights for the United States military. Berserker is a hyper-violent warrior who only desires to know mortality. 
If this story sounds at all familiar to you, that's probably because it's exactly what James Mangold's The Wolverine is about. This story of an immortal warrior, tired of their invincibility, has been told many times before. Berserker is effectively Wolverine without the claws, as he experiences extreme bloodlust and utilizes a powerful healing factor.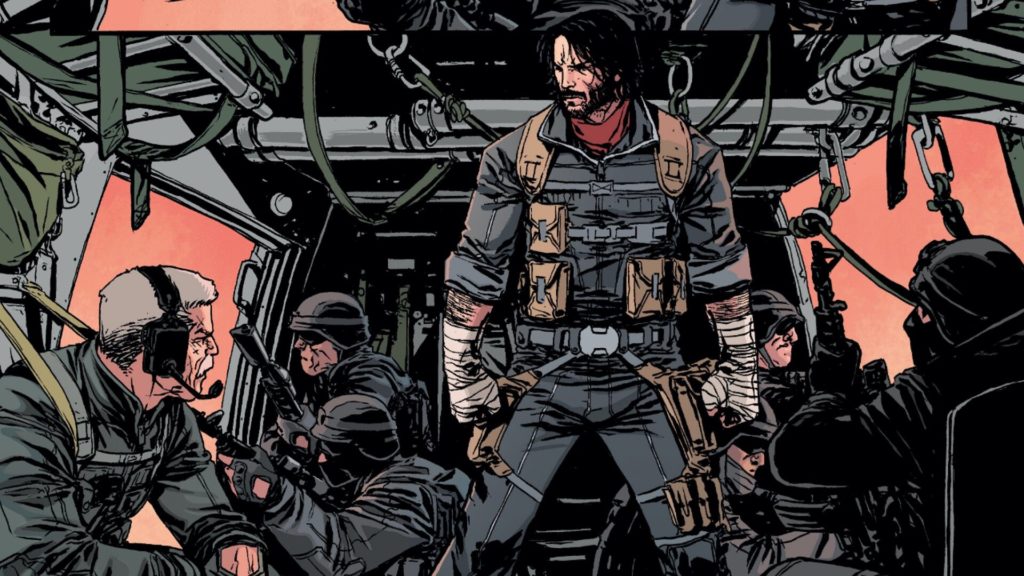 None of this is to say that BRZRKR is a bad story. The creative team of Reeves, Kindt, and Garney put together a sleek, engaging, action-packed comic, it's just lacking in depth. The artwork is beautiful, and it's obvious that Ron Garney is doing the heavy lifting with this book.
BRZRKR ISN'T REINVENTING THE WHEEL, BUT IT DOESN'T NEED TO
The majority of the story is simply Berserker's rampage through the enemy forces, though larger plot points are set up. Berserker's damaged mental state, his origins in the far-flung past, and other interesting avenues are sure to be explored in the remaining eleven issues. I will certainly read the next few issues, and likely the whole series if the story begins to come together soon.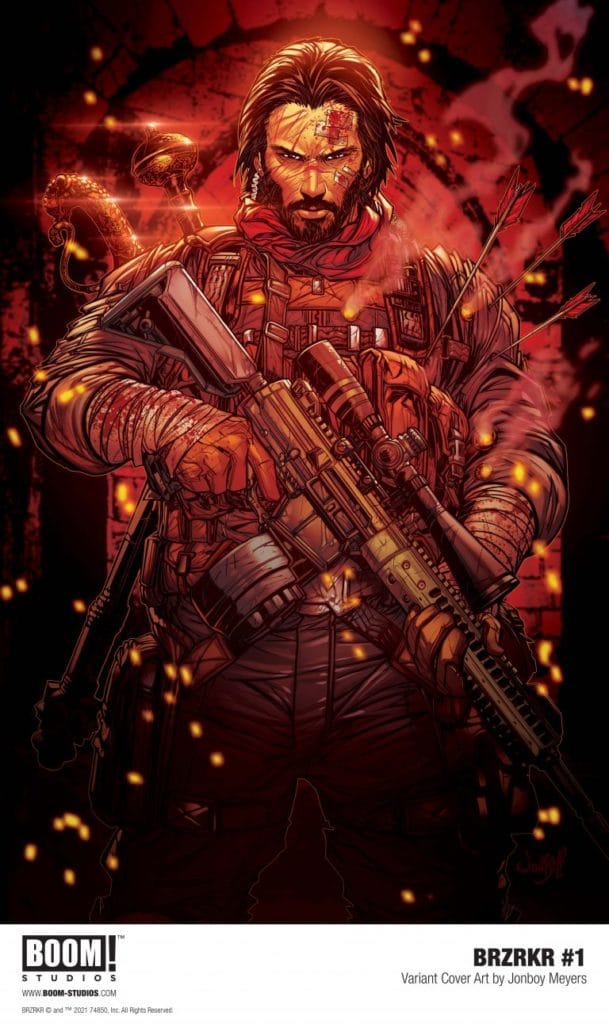 If you're a fan of violent antiheroes like Deadpool, Wolverine, The Punisher, and Moon Knight, you'll enjoy Berserker. This series may not be breaking new ground, but it's certainly treading familiar water with style, and I have respect for that. There's a lot of work that needs to be done to make this a more unique comic book, but at twelve issues, there's plenty of time to flesh out the character and the world he inhabits.
If for no other reason, pick up the BRZRKR comic book to support our one true geek lord and savior, Keanu Reeves. You can find BRZRKR #1 online or at a comic book store near you! Tell us your thoughts on the first issue in the comments below or on our social media!
KEEP READING: SOMETHING IS KILLING THE CHILDREN #15 REVIEW: A FANTASTIC CONCLUSION FOR ARCHER'S PEAK