As many of us are still reeling from last week's finale of WandaVision, we only have to wait until next Friday to see what Marvel has in store for us in The Falcon and the Winter Soldier.
Instead of focusing on chaos magic and sitcoms, the upcoming MCU series will follow Sam Wilson and Bucky Barnes in a spy thriller around the globe against the returning foe Baron Zemo. Much of the plot of the story is under wraps at the moment, but we do know the show will have the duo trying to adjust to a world without Captain America.
RELATED: THE FALCON AND THE WINTER SOLDIER STAR THINKS FAN THEORIES COULD BE "EVEN BIGGER" THAN WANDAVISION'S
Now, to get us fans more hype for the show Marvel Studios has released four brand-new official character posters ahead of its premier. The new posters offer a closer look at each character's brand-new suits and outfits.
Falcon, Winter Soldier & Friends
Anthony Mackie as Sam Wilson is looking stellar in his new Falcon suit and you can see his suit will be getting some brand-new upgrades. Sebastian Stan's Bucky Barnes also gives us a better look at his vibranium arm which could be a tease we'll see Bucky using the Wakandan arm in action.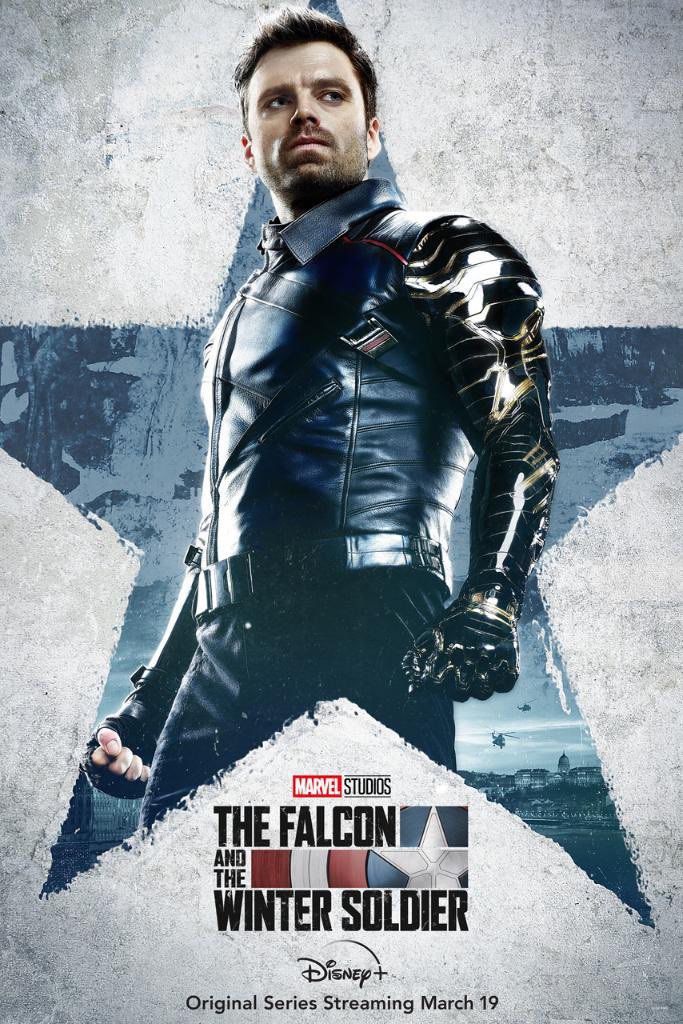 Next, we have the return of the Former SHIELD agent Emily VanCamp's Sharon Carter that shows Carter either going deep undercover or going on-the-run. It'll be interesting to see how Carter's role in the series will evolve as the journey goes on. Finally, we have Daniel Bruhl's Baron Zemo returning looking menacing with his signature purple mask and trench coat.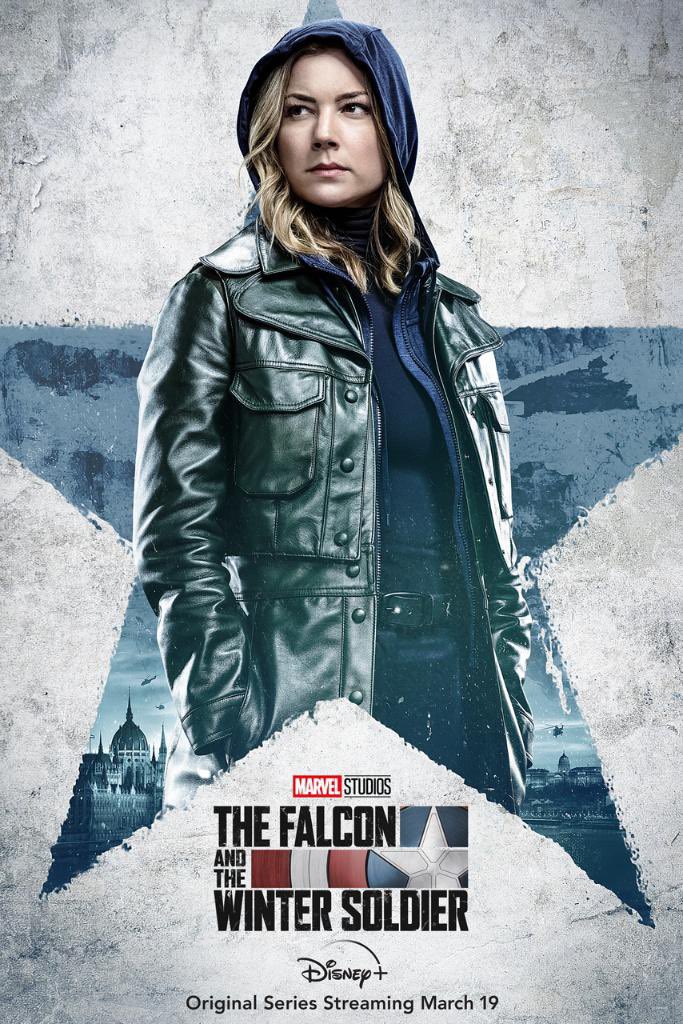 It's an exciting time to be a fan of the MCU with having only to wait less than two weeks until we get to see how phase 4 will be progressing. Unlike WandaVision with its almost short nine episodes, The Falcon and The Winter Soldier will be six episodes with each being an hour long. In the meantime, we can continue to speculate on what adventures Sam and Bucky are getting themselves into next week. Cross our fingers that the "Please Stand By" sign from the previous series doesn't come back to haunt us.
The Falcon and The Winter Soldier is scheduled to premiere on Disney+ on March 19.
Source: Deadline