The long-awaited Zack Snyder's Justice League is only a week away and the anticipation from fans only gets greater as we get closer to the film's release.
Zack Snyder has been involved in various interviews to promote the movie. One of which was with Beyond the Trailer where he discussed the use of The Riddler in Ben Affleck's canceled Batman movie and his plans for what he would have done with the character in future Justice League films.
Zack Snyder Discusses The Riddler in the Snyderverse
At that point, Ben [Affleck] was considering it," Snyder explained, "but I don't think he'd committed to directing it yet. It was that early."

"I liked the use of Riddler by Lex to figure out [the Anti-Life Equation], I thought that as a concept was really cool that we would employ him to understand it. It's a big equation, it's a mystery, and he's the one that could decipher it, and he does, but you'll have to read the thing to find out." Snyder added that he "thought it was pretty cool. He's like a tool. And he was doing it for Lex."

"The fact that Batman's journey at that part of the movie is to try and find out what Lex is up to. So he would have tracked him to this place where he was working it out. It's just like a movie moment where he's following the traces of the mystery to find him."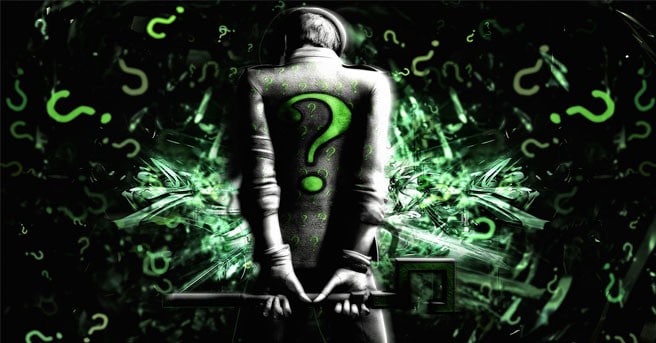 Zack Snyder's Justice League stars Ben Affleck as Batman, Gal Gadot as Wonder Woman, Henry Cavill as Superman, Amy Adams as Lois Lane, Jason Momoa as Aquaman, Ezra Miller as The Flash, Ray Fisher as Cyborg, Jeremy Irons as Alfred Pennyworth, Diane Lane as Martha Kent, Ciarán Hinds as Steppenwolf, Jesse Eisenberg as Lex Luthor, J.K. Simmons as Commissioner Gordon, as well as Harry Lennix as Martian Manhunter, Jared Leto as Joker, and Ray Porter as Darkseid joining the cast in new scenes that weren't in the theatrical version.
What are your thoughts on this? Would you have liked to see the Riddler show up in future films set in the DCEU? Let us know in the comments below and be sure to follow The Illuminerdi on social media to be notified of more DC news and updates like this in the future!
KEEP READING: JUSTICE LEAGUE DIRECTOR ZACK SNYDER HAS ADDED ONLY TWO NEW SCENES, ONE FEATURING THE JOKER