Without Remorse grabs your heart strings in its first act, but wavers and does not pull on them hard enough to catapult you into an emotional and exhilarating cinematic experience. It fails to capitalize on the emotional resonance of its protagonist's tragedy. Michael B. Jordan is a bonafide Hollywood leading man, with the acting prowess and physicality that makes him more than a worthy portrayer of Tom Clancy's John Clark. It's a shame that the film does not rise to the occasion.
John Clark (Michael B. Jordan) is a NAVY Seal whose wife and unborn daughter, along with members of his team, are killed by Russian agents in retaliation for a mission led by Clark's team several months prior. We feel John's rage and his despair of having everything ripped from him. He was only being a good soldier. We yearn for him to seize revenge. We want the comeuppance of those who wronged him. Yet when it comes, it feels flat and disinteresting.
Without Remorse Final Trailer
Michael B. Jordan delivers the anguish and turmoil of John's plight that is heartbreaking to behold. There is such a physicality to his performances, of a man acting out of pain, and out of necessity that he has nothing else to live for. Unfortunately the writing and the action does not match Jordan's performance.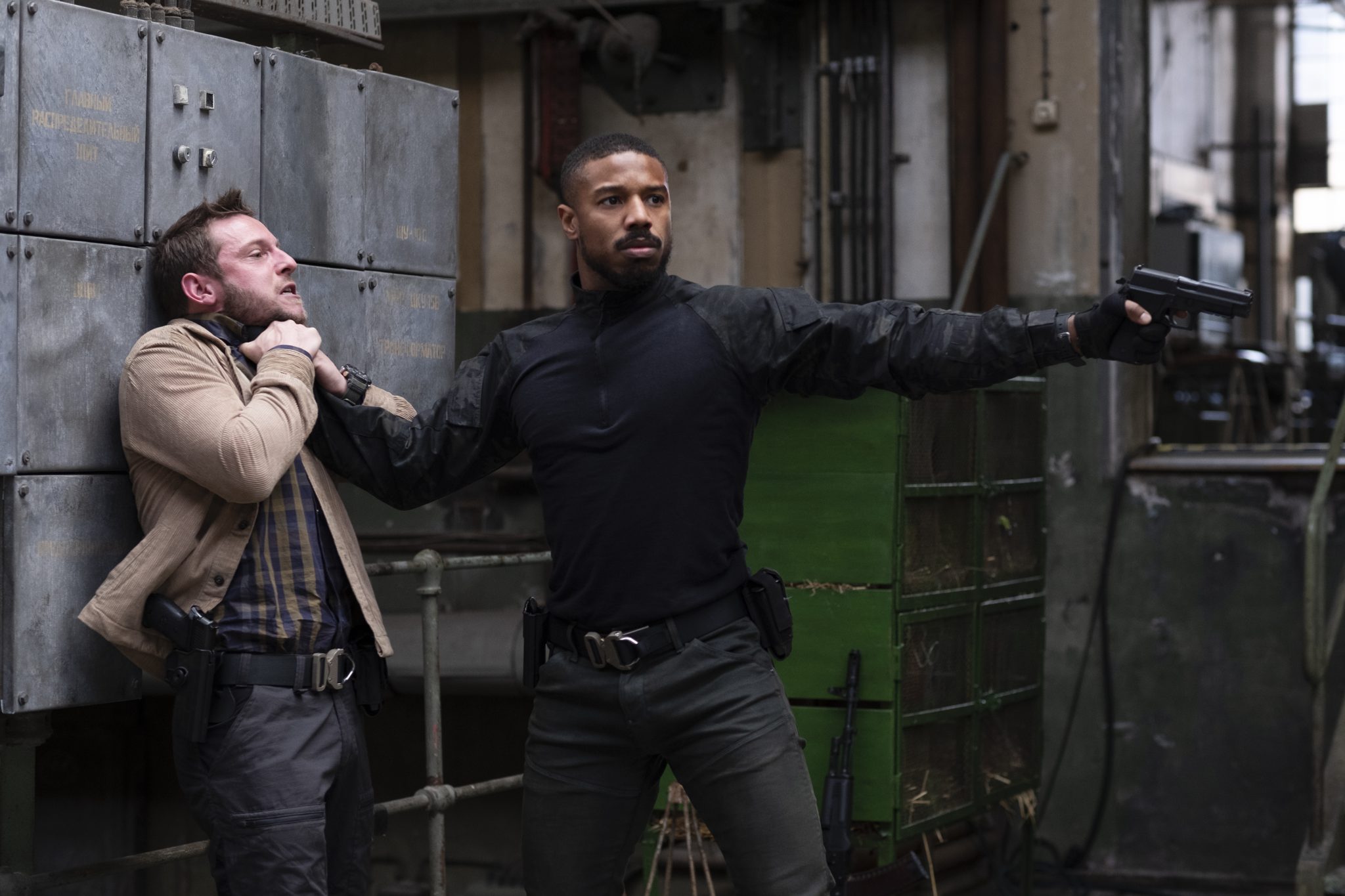 Writer Taylor Sheridan is an exquisite writer, Hell or High Water and Wind River are two exceptional films, yet his adaptation of Tom Clancy's book leaves a lot to be desired. The mystery and conspiracy that has entangled John Clark culminates in a whimper, it does not deliver the impact that the character that Jordan puts his soul into, rightly deserves.
RELATED: CEREBRUM MOVIE REVIEW: FATHER-SON TALE A SOLID SLICE OF SCI-FI
The action is serviceable, but with a performer with the athleticism of Michael B. Jordan at your disposal, it felt like there was so much potential for more here. If Bob Odenkirk can deliver scene-stealing action in Nobody, a new release from March, there is no reason Without Remorse couldn't have been more inventive with a premier talent in Jordan in the forefront.
In all, Without Remorse is a missed opportunity. With a genre whose boundaries are being pushed constantly, it should have played with the toys it had at its disposal. Tom Clancy? Taylor Sheridan? Michael B. Jordan? The movie feels like it just finished the assignment, when in reality this assignment should have been hanging in a display case for everyone to take note of.
WIthout Remorse is available to watch on Amazon Prime on April 30, 2021. What did you think of the new action-thriller? What did you like or dislike about Without Remorse? Let us know in the comment section below or over on our social media!
KEEP READING: THE TOMORROW WAR: WATCH CHRIS PRATT FIGHT TO SAVE THE FUTURE IN NEW SCI-FI ADVENTURE TRAILER