Disney has officially given us our very first look at a realistic retractable lightsaber that is just like the simulations. Disney Parks Chairman Josh D' Amaro was teasing fans this past month that a working lightsaber was in the works and exclaiming that "It's Real!"
Up until now, the only way to get a lightsaber was from Savi's Workshop in Galaxy's Edge, so it was hard to believe an actual working lightsaber existed without any photos or videos. As part of May the 4th celebration, the official Disney Park Blog uploaded a new video showcasing the saber in action.
Disney's New Lightsabers in Action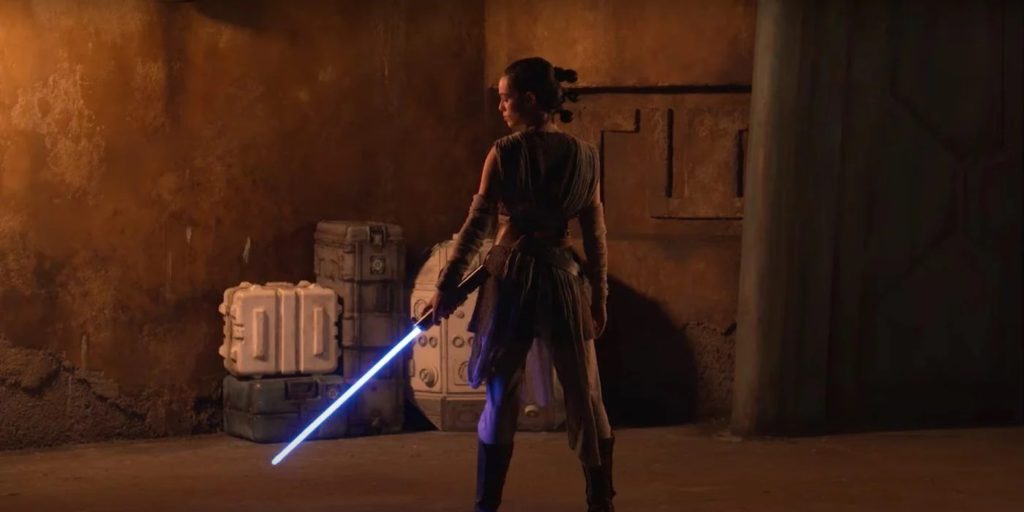 The short video is a teaser for a brand-new Star Wars hotel coming to Disney World that is set to launch sometime in 2022. An actress dressed as Rey is shown to ignite the lightsaber that emits a glowing blue blade emerging from the saber's hilt. Along with saber, you can hear quotes from Daisy Ridley's character from The Last Jedi saying, "Light, Dark. A balance."
The new saber will be part of Disney World's new attraction, Star Wars: Galactic Starcruiser and it was created by Walt Disney Imagineering to "create dramatic in-person moments previously only seen in films or shows." Guests who choose to embark on the journey will be invited to hop onboard the Halcyon Starcruiser for a two-night story experience that will fully immerse guests and allow them to live out their dreams in a galaxy far, far away.
RELATED: SPLASH MOUNTAIN AT DISNEYLAND AND DISNEY WORLD IS GETTING A NEW PRINCESS AND THE FROG THEME
The resort will have guests stay in well-furnished cabins with showcase windows that will change as the ship travels through the galaxy. Throughout the stay, guests will be able sleep and dine aboard the vessel, as well as visit the Black Spire Outpost on Batuu. Attendees will be able to interact with characters such as Rey, wielding her new saber, crew members, and other passengers. The overall guest experience is said to differ depending on the choices and activities guests choose to pursue.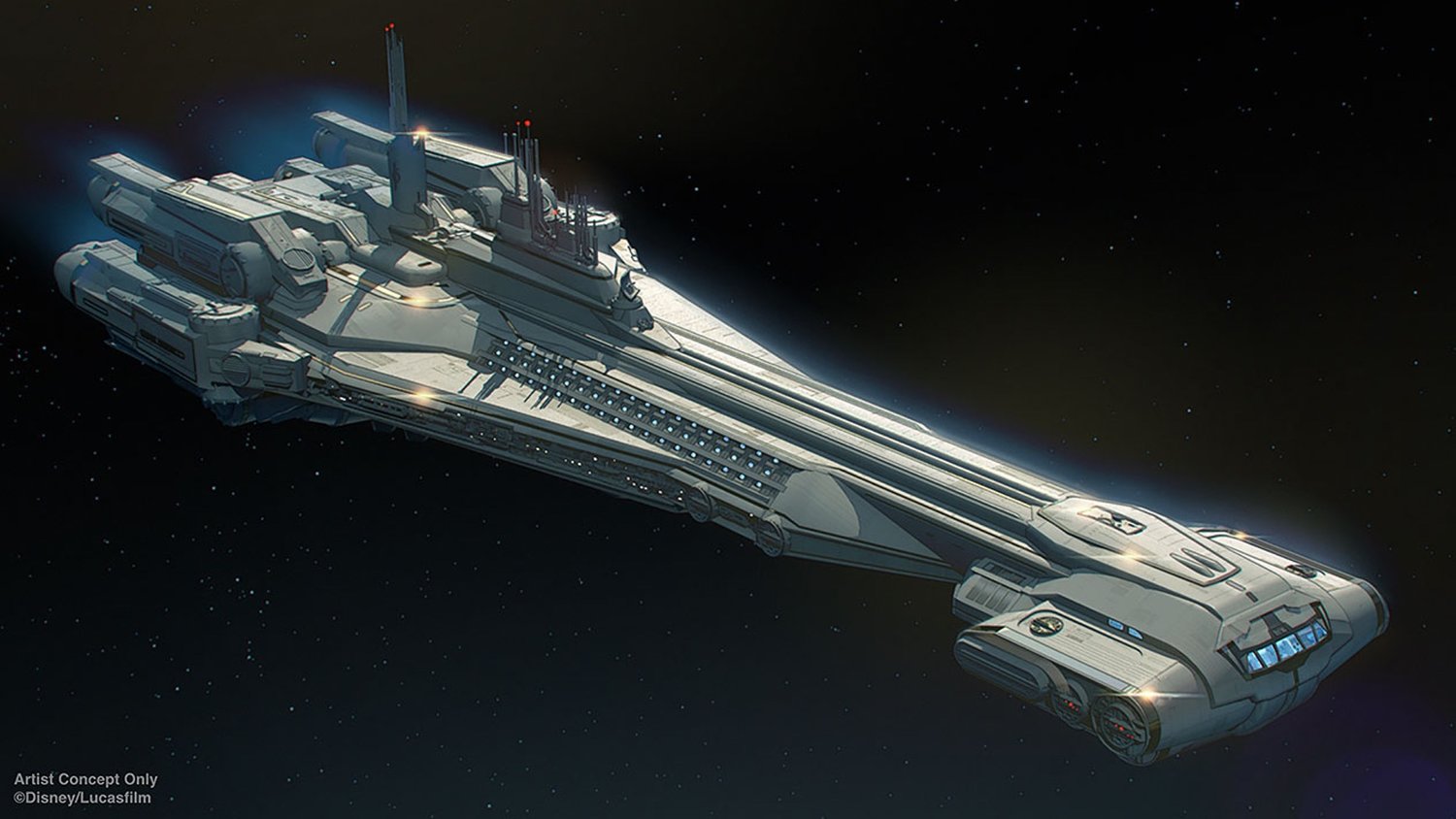 Interestingly, it's unknown whether these retractable lightsabers will allow guests and collectors alike to purchase these collectibles to take home, or if they are specifically designed only for cast members. One of the teasers shown in the concept art for the Starcruiser showed a person deflecting blaster bolts from a training remote with a lightsaber. It's possible the new saber will only be available for exclusive use during the Starcruiser. Regardless, this new prototype brings the dream of becoming a Jedi or Sith much closer to reality for all Star Wars fans.  
What do you think of the new lightsaber designs? How much would you be willing to pay to take one home? Would you consider a two-night stay at the Star Wars getaway? How much would you bel willing to stay at the resort? If you can purchase one, what color lightsaber would you choose to represent your light or dark side? Let us know your thoughts on the new Star Wars development in the comment section below or over on our social media!
KEEP READING: THE BAD BATCH: MYSTERY SOLVED! HERE IS WHY THE EMPIRE TRANSITIONED FROM CLONE TROOPERS TO STORMTROOPERS
Source: Entertainment Weekly