CW's The Flash is saying bon voyage to two of its stars, Carlos Valdes and Tom Cavanagh after the end of the current season.
The series has already been given a greenlight to continue for an 8th season, but Cavanagh and Valdes will not be part of it – as series regulars, at least.
RELATED: JORDAN FISHER RUNS INTO THE ARROWVERSE AS BART ALLEN FOR THE FLASH'S 150TH EPISODE
They are two of the remaining 6 actors who have been on the show since the beginning. Tom Cavanagh played various characters, most notably Eobard Thawne (known as Reverse Flash) and Harrison Wells, while Carlos Valdes won everyone over as Cisco Ramon (known as Vibe).
Tom Cavanagh & Carlos Valdes Gone In A Flash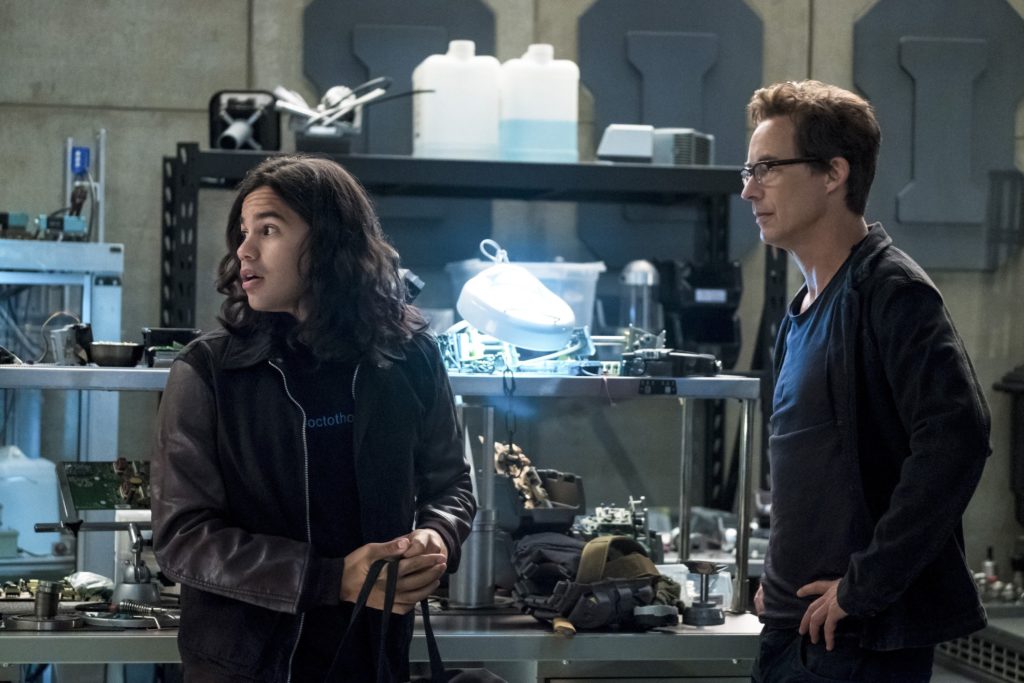 The wheels have been turning about Tom Cavanagh ending his time on the show since the end of the sixth season. The 3rd episode of the current season, called "Mother", saw Tom Cavanagh's Harrison Wells take off to travel back in time to his wife. Since the airing of the episode, viewers have not seen Cavanagh appear in any of his forms – but listings found online show he will be in later episodes.
Carlos Valdes, meanwhile, has been around as Cisco Ramon since season 1. He and Caitlin Snow (played by Danelle Panabaker) have been the team helping Barry Allen (Grant Gustin) since he woke up from his coma. We have seen Valdes' Cisco go from lab assistant to metahuman hero Vibe, and he has played doppelgängers like Reverb and Echo along the way. Though Cisco gave up his powers, he remained a key member of Team Flash and continued on after the CW's "Crisis On Infinite Earths" event.
Cavanagh showed his appreciation of playing the character on his Instagram page, where he posted a photo under the street sign "N Wells St",
"It has been a joy creating and playing the myriad Wells that make up 'Wells st' on The Flash," he said. "At times brusque, sunny, capricious, and perpetually shameless, they will always be linked by a single unbreakable thread of gratitude. My thanks to everyone on all sides of the screen that makes up this wee superhero show of ours."
While they are stepping down as series regulars, this news has not shut down on either one appearing in guest spots and future crossovers. Cavanagh has given us some fun moments in all of his time from his take on Reverse Flash, such as the quote, "Run, Barry, Run" and Valdes' Cisco has been quite the inventor of villain names used on the show.
What are some of your favorite episodes involving these two? What kind of adventure do you think will give them a excellent bow from The Flash? Make sure you comment below and on our social media channels and keep running to the Illuminerdi for more DC Comics news and features.
Source: Deadline