Venom is back in business, with more Carnage than ever before.
The MCU is currently on a short hiatus from releasing content until Disney+ comes back in June with Loki, followed by Marvel Studios' first Phase 4 film in Black Widow. That being said, other Marvel properties from other studios are also coming, such as Sony Pictures' Venom: Let There Be Carnage.
RELATED: ANDREW GARFIELD GIVES SURPRISE DENIAL TO HIS INVOLVEMENT IN SPIDER-MAN 3
After fans finally got used to the title of Tom Hardy's second Marvel outing, the wait began for the first sign of new footage from the latest adventure in Sony's Marvel Universe of Spider-Man Characters. With Venom becoming a billion-dollar hit at the box office as 2018 came to a close, it seemed only fitting that Hardy would have the opportunity to see where Eddie Brock and his symbiotic friend's next journey would lead.
Will Venom And Spider-Man Meet?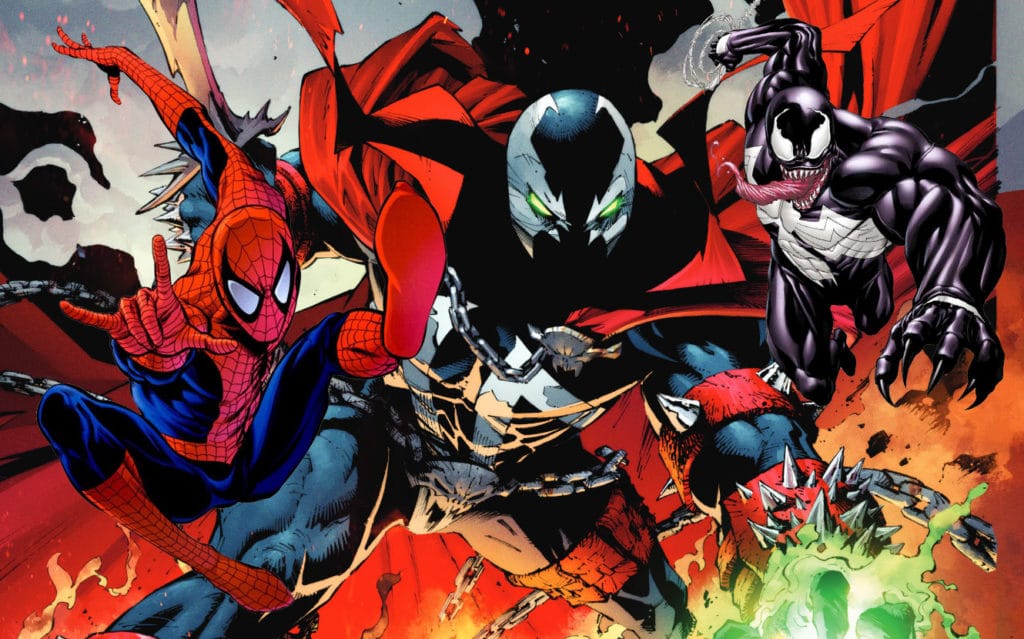 The biggest mystery regarding Sony's Spider-Man movies is if they will inevitably connect with the MCU, especially after teases from the last two movies have left that door open. In the first trailer for the upcoming sequel having that just released, yet another of these teases has revealed itself.
In the first trailer for Venom: Let There Be Carnage, a quick shot shows someone turning the pages of the Daily Bugle. In a split second shot of one page, there is a headline that potentially reads "Avengers Lose To Nightmare." In an interview with IGN, director Andy Serkis explained that:
"Obviously, there are links between Venom and Spider-Man and the Marvel Universe and the Spider-Man story. We're treating this very much as it's his own world. The Venom story is his own world. There are nods and little moments, of course, but on the whole he's unaware. They are unaware, at this point, of other characters like Spider-Man. So, that's the way we've chosen to play this particular episode of the movie, but, well, we'll wait and see. We'll see what little things you can pick out of it."
While this is obviously no confirmation of any connection between the Sony movies and the MCU, this will be something to pay close attention to when the movie comes out in September. With Eddie brock having been fired from his previous reporting job at the end of the last movie, this could be the opportunity for the Daily Bugle come in and make use of his services.
As for the potential mention of the Avengers, this has the chance to make or break the bond between both stories, if there is one to begin with. Regardless, fans will certainly be on the lookout for anything of this nature to make the situation clearer.
Venom: Let There Be Carnage will debut in theaters on September 24, 2021.
MORE: WATCH THE NEW VENOM: LET THERE BE CARNAGE TRAILER BRING BACK THE HUMOR AND CHILLS
Source: IGN