Sony Pictures releases the first official trailer for Venom: Let There Be Carnage.
Venom managed to gross an astonishing $856 million dollars at the worldwide box-office, with little overt connection to Sony's Spider-Man franchise. With numbers like that it was only a short time before a sequel was greenlit.
RELATED: ANDY SERKIS TEASES A "DEEPENING" RELATIONSHIP WITH CARNAGE IN UPCOMING VENOM 2
Venom: Let There Be Carnage is the follow-up directed by motion capture legend, Andy Serkis, with a story by Tom Hardy and screenwriter Kelly Marcel. The film was originally supposed to be released in the Fall of 2020, but the pandemic threw the sequel's debut off course.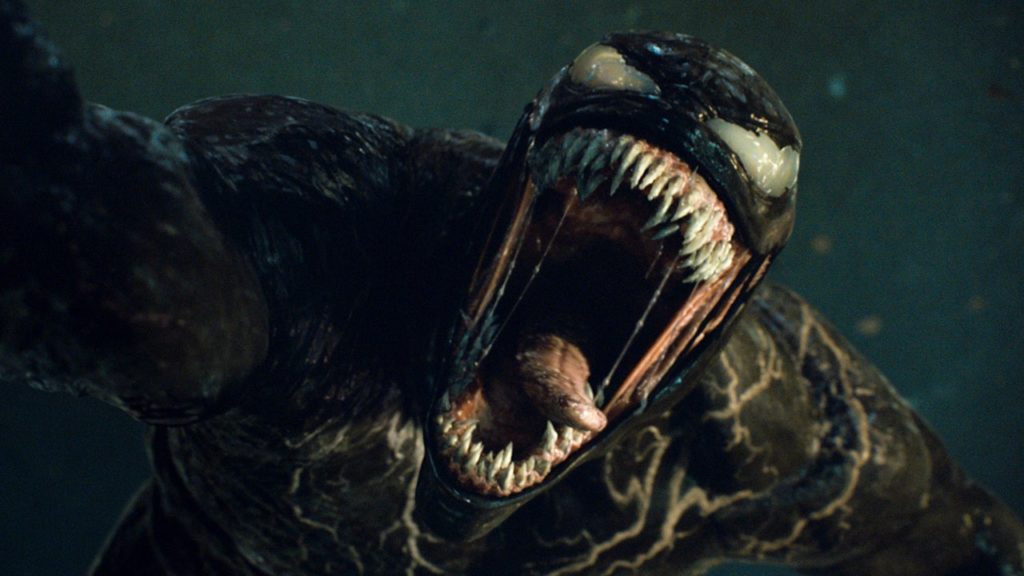 Venom: Let There Be Carnage will once again star Tom Hardy who returns to the Eddie Brock/Venom role. He is rejoined by Michelle Williams and Woody Harrelson, who had a small cameo in the first film and will be bringing the Marvel Comics' supervillain Cletus Kasady/Carnage to life.
Venom: Let There Be Carnage Trailer
The new trailer for Venom: Let There Be Carnage starts off with the same whimsical and improvisational tone and banter found in the original film. However, things take a turn for the darker when we are treated to a monologue by Harrelson's Cletus Kasady who is shown to be on the verge of execution in prison. It's revealed that he too has been "possessed" by an alien symbiote.
The trailer is backed by a rendition of Three Dog Night's classic. "One", that is a musing on loneliness. Meanwhile the trailer continues to reveal that Venom is far from the only symbiote to be found in the film.
RELATED: ANDREW GARFIELD GIVES SURPRISE DENIAL TO HIS INVOLVEMENT IN SPIDER-MAN 3
There are also a few Easter eggs found in the trailer such as Daily Bugle newspaper headlines that seemingly connect Venom: Let There Be Carnage to other Sony releases and possibly even the MCU. This new trailer is a signal that the promotional campaign for Venom: Let There Be Carnage is in full swing, so we can expect a lot of new reveals as the movie heads towards its release later this Fall.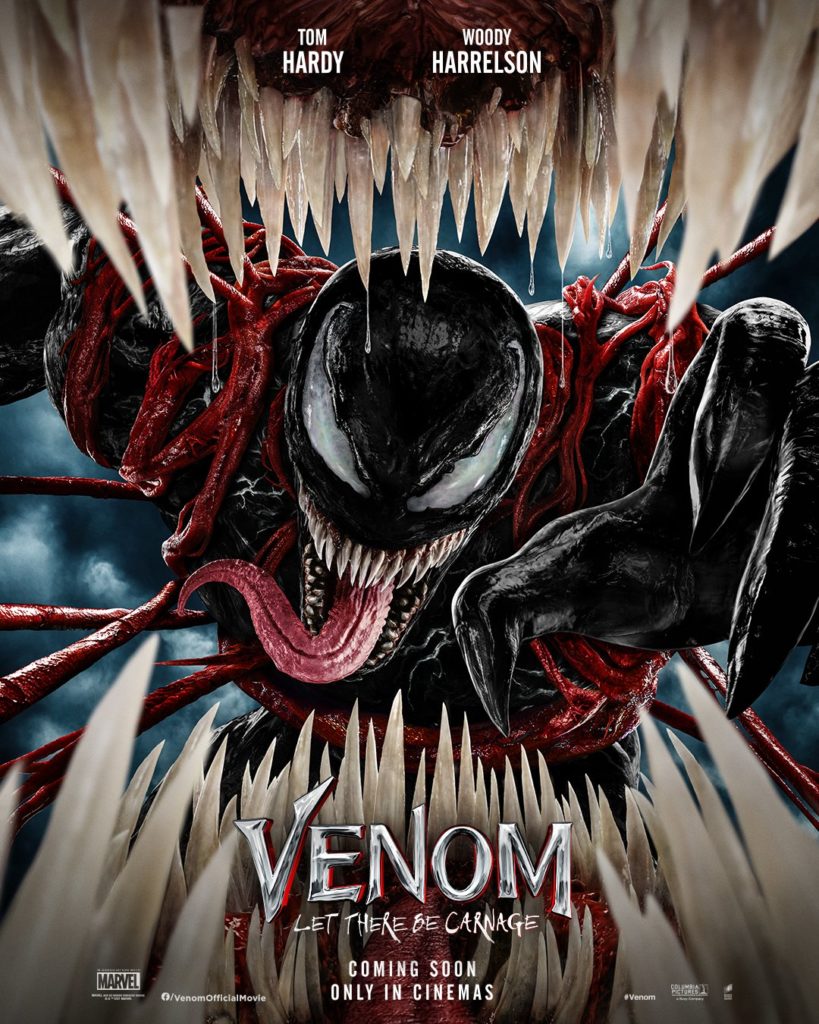 Tom Hardy returns to the big screen as the lethal protector Venom, one of MARVEL's greatest and most complex characters. Directed by Andy Serkis, the film also stars Michelle Williams, Naomie Harris and Woody Harrelson, in the role of the villain Cletus Kasady/Carnage.
Venom: Let There Be Carnage is set for release on September 24th, 2021. What did you think of the new trailer? What was your favorite moment? What Easter eggs did you find? Share all your symbiote knowledge in the comment section below or over on our Twitter!
KEEP READING: WATCH A QUIET PLACE PART II'S FINAL TRAILER DELIVER HUGE CINEMATIC CHILLS