The Batman is flying high over the rooftops in the new DC animated universe. With the release of Batman: The Long Halloween, DC is continuing its new timeline in an attempt to bring in fans new and old. The movie, which stars Jenson Ackles as the voice of Batman and the late Naya Rivera as Catwoman, is set to follow the Dark Knight in his early years fighting crime. The Long Halloween, which was a big storyline for the hero in the comics back in the 90's, follows Batman as he works to find a serial killer whose crimes match up with holidays.
The new The Long Halloween trailer, which recently dropped on YouTube, highlights the story of the second part of the story. Fans will see the romantic connections building between Catwoman and Batman, as well as showing viewers one of Rivera's last roles before her tragic death last year.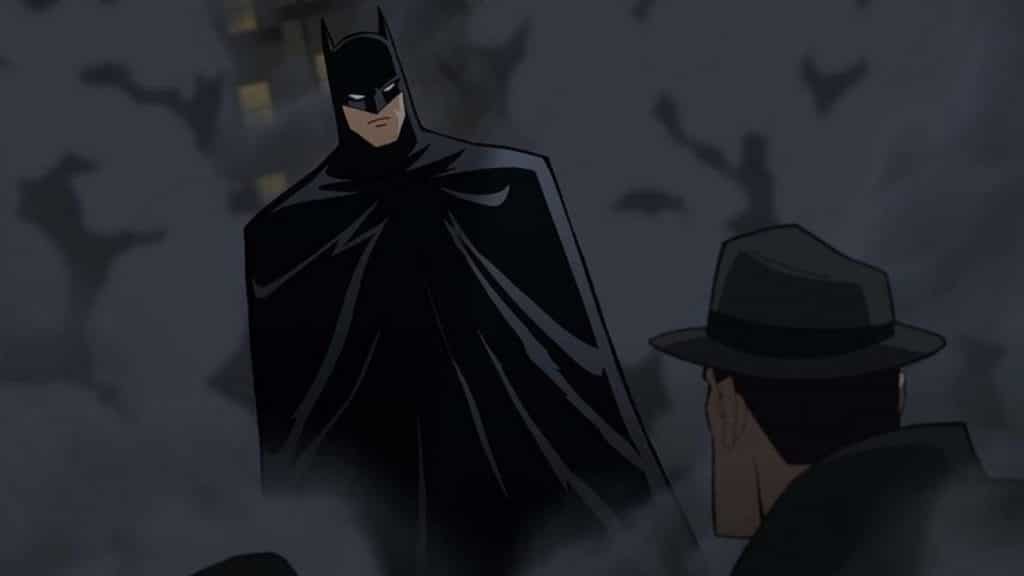 The movie will also depict the downfall of Harvey Dent and his descent into becoming the villain, Two-Face. We also see villains ranging from Scarecrow to the Mad Hatter to Solomon Grundy and The Joker, who will be voiced once again by Troy Baker who has voiced both Batman and Joker in other DC projects. The trailer also dives into the story between Falcone and Thomas Wayne, fans of the comic will know the connection between them.
Batman: The Long Halloween Part 2 Official Trailer
The second part will also step up the official movie rating as well. Part One has a PG-13 rating while the second will have a R rating, this continues the DC animated movie history with R-rated movies such as the earlier release of Batman: Soul Of The Dragon. Both installments of The Long Halloween should be an exciting viewing experience in seeing the bond between the Dark Knight and Two-face built up, before ultimately being broken.
Batman: The Long Halloween Part 1 is set to be release on Blu-ray and digital on June 22nd 2021 and the Part 2 comes down the line later this year. The new art design that has been used in previous movie like Superman: Man Of Tomorrow and Justice Society: World War II continues showing off the characters. With the release of The Long Halloween story release, it will be interesting to see if DC Animation continues with the sequel to the comic, Dark Victory. The sequel story introduced Dick Grayson, aka Robin, to Batman's world.
What storylines do you want to see in a DC Universe movie? Comment below and on our social media channels and make sure you keep your calendars synced with The Illuminerdi for more news and content.
Source: IGN