After just one season, Netflix has released the cast of the superhero drama Jupiter's Legacy from their contracts, effectively closing the door on any additional episodes of the series.
As disappointing as this news is for fans of the show, there is one bright spot. Instead of a second season Netflix will explore Supercrooks, a spinoff that centers on the villains that populate the same storytelling universe as Jupiter's Legacy.
Creator Mark Millar suggests that the Jupiter's Legacy characters are likely to turn up again, but it won't be as part of a traditional, ongoing serialized TV show.
Jupiter's Legacy Makes Way For The Villains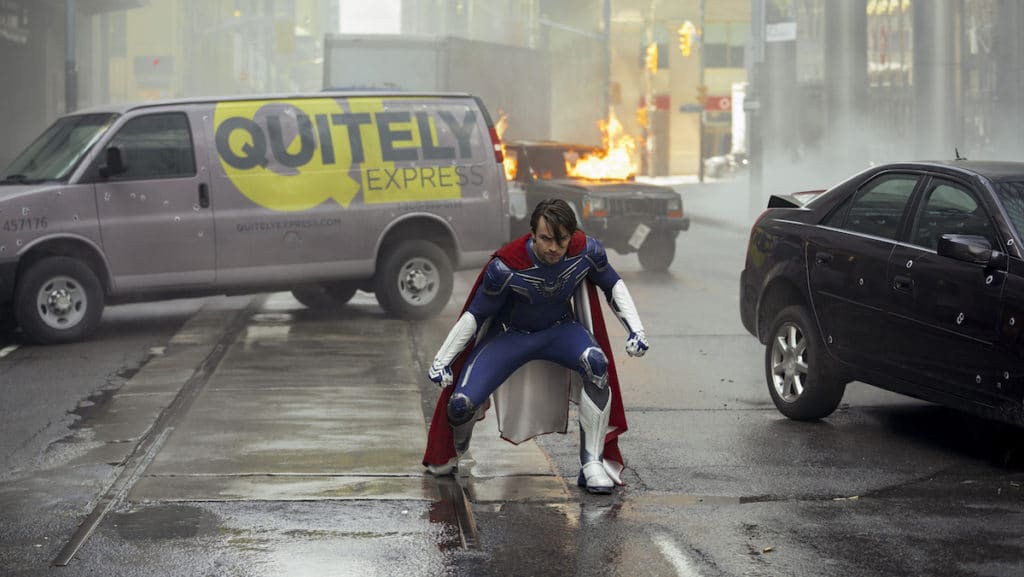 "I'm really proud of what the team achieved with Jupiter's Legacy and the amazing work everyone did on that origin season," Millar said in a statement on Twitter.
"I've been asked a lot about what we're planning next with this world and the answer is to see what the super-villains are getting up to. I've always loved crime stories from Scorsese to Tarantino and super-villains are always the most fun part of any superhero story. To do something exclusively focused on the villains they fight just feels incredibly fresh as we explore what it's like to be a bad guy in a world crawling with good guys who want to put you in jail. 

Jupiter's Legacy is a vast and rich space with lots of characters to mine and so I'm happy to share that our next step here is a live-action version of the Supercrooks comic I created with Leinil Francis Yu a few years back. Given where we're going next, we've made the tough call of letting our incredible cast out of their show commitment as we continue to thoughtfully develop all realms of the Jupiter's Legacy saga.

We're confident we'll return to it later and just want to say thanks to you guys for your continued support and to the cast and crew who made this look so great."
Jupiter's Legacy stars Josh Duhamel, Ben Daniels, Leslie Bibb, Andrew Horton and Elena Kampouris. Season one is streaming now on Netflix, while no release date for Supercrooks has been revealed at this time.
Are you disappointed to see Jupiter's Legacy come to such a swift end? Are you excited for the upcoming Supercrooks? Let us know in the comments below or over on social media, and don't forget to return to The Illuminerdi for the latest superhero news and features.
KEEP READING: ELIJAH WOOD LANDS LEAD VILLAIN ROLE IN THE TOXIC AVENGER REBOOT AND NEW LOGLINE