WandaVision's Elizabeth Olsen reveals if we will hear the Scarlet Witch's Sokovian accent in Doctor Strange in the Multiverse of Madness.
Doctor Strange in the Multiverse of Madness is one of several movies set in the Marvel Cinematic Universe that are slotted for 2022. After a director change, a global pandemic, and a shoot lasting several months, principal photography for the project has been completed, but there's still the better part of a year to go before the film hits cinemas. While fans wait to see what's next for Benedict Cumberbatch's Sorcerer Supreme, cast members have been teasing what audiences are in store for when the Sam Raimi-directed sequel to 2016's Doctor Strange is finally released.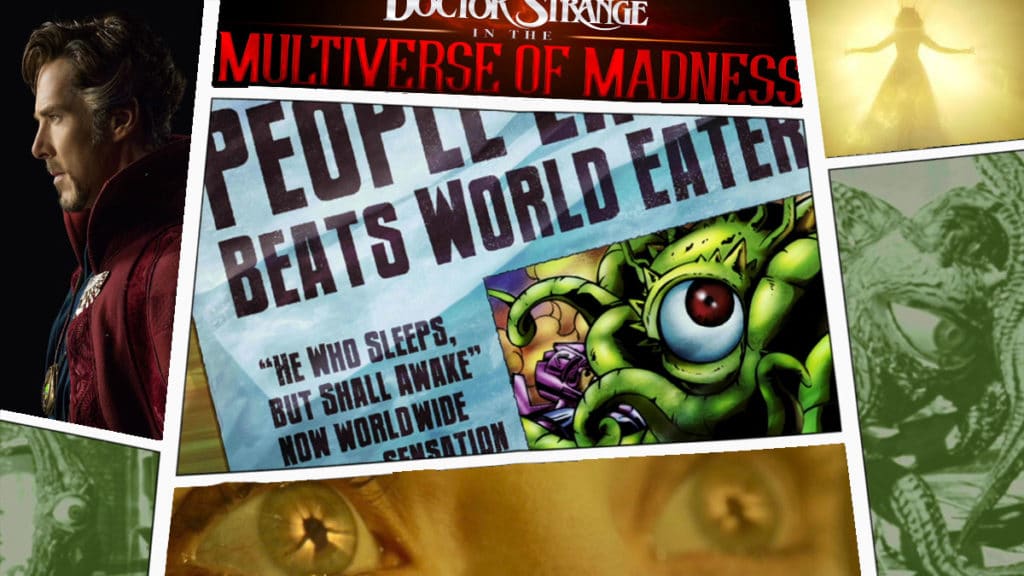 RELATED: NEW ELIZABETH OLSEN TEASE THAT DOCTOR STRANGE 2 HAS A "BONKERS HORROR VIBE"
The most anticipated appearance in the movie, next to the title character himself, is Elizabeth Olsen's Scarlet Witch (AKA Wanda Maximoff), last seen earlier this year in Marvel's first Disney+ original series, WandaVision. While that show introduced new elements of the character like the confirmation of Wanda being a witch and full extent of her powers, it also saw the return of something that had been dropped in the more recent films, her accent from the fictional country Sokovia.
Scarlet Witch Continues To Evolve
In a recent interview with Rolling Stone, Olsen explained the various changes to Wanda's accent and revealed that it would be making a return in Multiverse of Madness.
"So that started with Civil War. The Russos [directors Anthony and Joseph Russo] said, 'Can she just have a softer accent, because she's been in America, and has to have been speaking English more.' So I was like, sure.

I do have to say that in [Wanda's next appearance, in 2022's] Dr. Strange [in the Multiverse of Madness], after the experience she has in WandaVision, she goes back to an accent that's more true to her. Now that I feel a little bit more ownership of the character, I feel like she does retreat back to having this more honest expression. The sitcom part was totally different, because she's trying to hold on to an American sitcom world and play the part the best she can."
RELATED: WHAT IF REVEALS NEW IMAGES OF DOCTOR STRANGE, HAWKEYE & MORE
Scarlet Witch's change of accent in between reality and the sitcom world and WandaVision have previously been explained, but this provides some nice insight into the matter. Particularly in regards to the Russo-directed films in the MCU.
Doctor Strange in the Multiverse of Madness is currently slated for March 25, 2022. What do you think of the direction of the Scarlet Witch? What do you hope to see in the upcoming sequel? Let us know in the comment section below or over on our social media!
KEEP READING: HOW WANDA MAXIMOFF COULD FULFILL HER SCARLET WITCH DESTINY "TO DESTROY THE WORLD" IN DOCTOR STRANGE 2
Source: Rolling Stone (via The Ronin)