Academy Award-nominated director Neill Blomkamp is dipping into the sci-fi horror genre with the trailer for his new film Demonic, out August 20th, 2021. 
Like District 9, Elysium, and Chappie, Demonic is poised to be another high-concept passion project that could either be a great success or an interesting misstep. Check out the trailer below.
Demonic Official Teaser Trailer
When interviewed by Entertainment Weekly about the film, Blomkamp stated:
"During the course of the film, she [The protagonist] gets sort of reunited with her mother and we learn about some crazy back story that she wasn't aware of. I would say it has a crossover between science fiction and horror."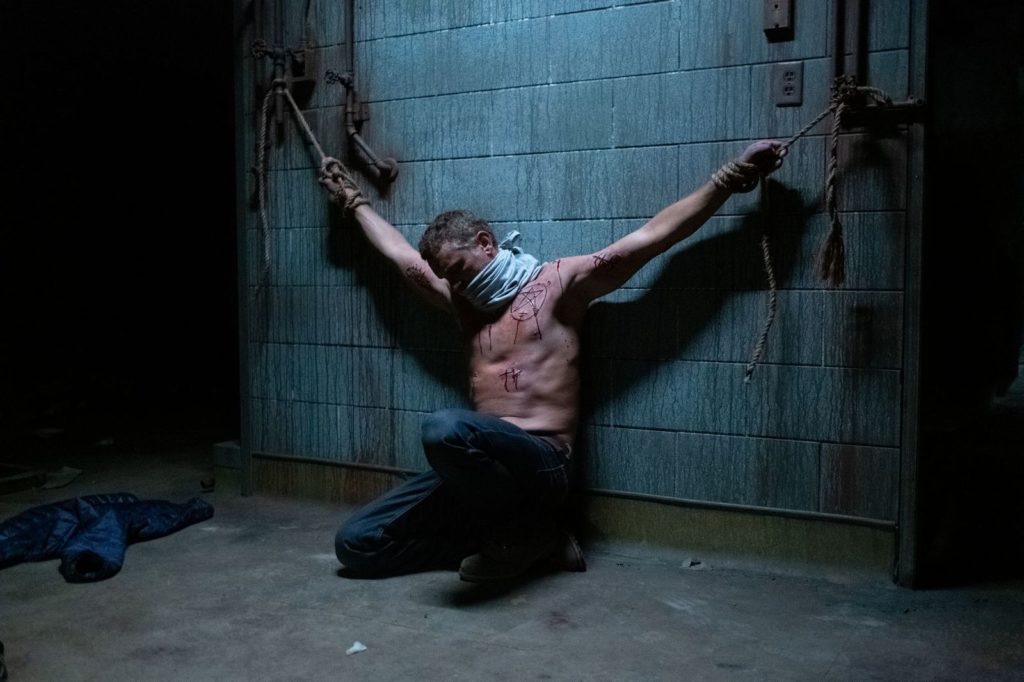 Blomkamp's films have always strived for a marriage between blockbuster thrills and thoughtful commentary on current events. Given that the horror genre has also become a financially dependable breeding ground for explorations of societal issues in recent years, it makes sense why Blomkamp would utilize that genre for this project, while still placing his own stamp on things. 
RELATED: JUNE 2021: EXCITING NEW MOVIES YOU DON'T WANT TO MISS
While the Demonic trailer only gives us vague hints as to an overall plot, what's here looks intense, intriguing, and potentially quite scary if all the ducks line up. Blomkamp's previous outing, Chappie, was released in 2015, so he's had a brief respite from the cultural spotlight (barring his cancelled Alien film). Here's hoping Demonic can reignite Blomkamp's career and offer some scares, thrills, and thoughtfulness along the way.
The cast for Demonic includes Carly Pope (Popular, Elysium), Chris William Martin (The CW's Supergirl), and Michael Rogers (Siren) with a release date of August 20th, 2021 in theaters, digital, and VOD. It will be released by IFC Midnight. Are you excited for Neill Blomkamp's Demonic? What did you think of his previous films? Let us know in the comments below and on our Twitter.
KEEP READING: THE FLASH DIRECTOR SHARES AN UNEXPECTED PICTURE OF MICHAEL KEATON'S BLOODY BATMAN COSTUME