It is no secret that David Ayer's original version of Suicide Squad is very different than the version we ended up getting in 2017. David Hickman, an editor on the film, has now backed this saying Ayer's original version was much darker:
"[Ayer's] was a much darker film. It was almost like a Black Hawk Down type thing. It was just very militarized, very serious. I mean, of course, there were supposed to be comedic moments with Will Smith, but it was a darker film."
Hickman also backs up the fact that Jared Leto had a lot more to do in the original cut. He mentions how the studio and crew were at odds on how to use the character:
"[He] did a really good job… we just couldn't find a purpose for it because sometimes he would just go off on such crazy, insane tangents and it would be really hard to weave it into the film."
David Ayer's Suicide Squad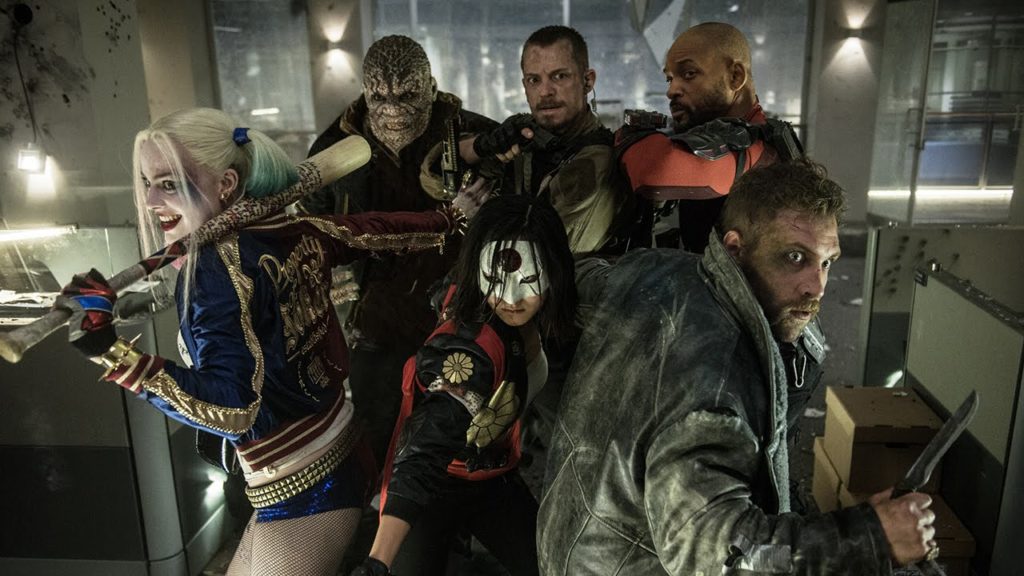 David Ayer himself has expressed interest in releasing his director's cut of Suicide Squad, especially now due to the success of Zack Snyder's Justice League. However, despite this, Warner Bros. still seems hesitant to pull the trigger on the Ayer Cut.
Back in March, Ayer talked with EW about making Suicide Squad and a potential directors cut for the film:
"I get it, it's a business. It's frustrating because I made a really heartfelt drama and it got ripped to pieces and they tried to turn it into Deadpool, which it just wasn't supposed to be. And then you take the hit, you're the captain of the ship, my name was on it. [Laughs] Even though it didn't represent what I actually made, I would take all the bullets and be a good soldier. I made an amazing movie. It's an amazing movie, it just scared the s— out of the executives."

"I think the studios see now that there can be canon, there can be non-canon, the fans just want to touch it. They love the characters, they just want to spend more time with it. And people are way more sophisticated about how movies are made and want to be participants in the journey. There's room for different things, different versions, different assets being shared with the audience. I think it just helps strengthen the community. But absolute credit to Warner Bros. for supporting Zack and having the courage to explore that."
A standalone sequel to Suicide Squad titled The Suicide Squad is set to release August 6th, 2021 directed by Marvel alum, James Gunn.
The Suicide Squad stars Margot Robbie as Harley Quinn, Idris Elba as Bloodsport, John Cena as Peacemaker, Joel Kinnaman as Rick Flag, Sylvester Stallone as King Shark, Viola Davis as Amanda Waller, Jai Courtney as Captain Boomerang, Peter Capaldi as the Thinker, David Dastmalchian as Polka-Dot Man, and Daniela Melchior as Ratcatcher 2.
Would you be excited for a David Ayer cut of Suicide Squad? Let us know in the comments below. Also, be sure to follow The Illuminerdi on social media to be notified of more DC news and updates like this in the future!
KEEP READING: THE SUICIDE SQUAD DIRECTOR REVEALS NEW MCFARLANE TOYS FOR UPCOMING DCEU MOVIE