If you have not had the chance to get into the Boom Studio's Power Rangers Comics, now is your chance to start. A new Humble Bundle has been added to allow fans to add 46 issues to their collection. This Bundle is only a digital copy of the comics, however, it means that you will be able to place it on any device to enjoy, wherever you are.
These Ranger comics follow the original Mighty Morphin Power Rangers and various stories that you will not see in the TV series. These releases feature a lot more needed backstory, character development, and even amazing events, such as the Shattered Grid story arc.
In these comics, there are also comic-exclusive additions to the Ranger-verse, including the Ranger Slayer, the evil version of Tommy Oliver, Lord Drakkon, and various new characters and additions. One of the latest additions currently in the comics is the Omega Rangers, which follows Jason, Trini, and Zack as they continue to be a brand new, team of Rangers, after transferring their Dino Powers to Rocky, Aisha, and Adam.
What's In The Power Rangers Humble Bundle?
This bundle includes some of the following issues:
Power Rangers Issue #1
Mighty Morphin' Issues #1 & #2
Mighty Morphin' Power Rangers Volumes #0 – #14
Saban's Go Go Power Rangers Volumes #1 – #9
Mighty Morphin' Power Rangers Lost Chronicles Vol. 1 & Vol. 2
Mighty Morphin' Power Rangers Archive Vol. 1 & Vol. 2
Power Rangers: Drakkon New Dawn Issues #1 – #3
Mighty Morphin' Power Rangers: Pink
Power Rangers: Pink Issue #1
Mighty Morphin' Power Rangers/Teenage Mutant Ninja Turtles
Power Rangers: Sins of the Future
Saban's Power Rangers: Soul of the Dragon
Saban's Power Rangers: The Psycho Path
Mighty Morphin' Power Rangers Anniversary Special Issue #1
Mighty Morphin' Power Rangers: Shattered Grid #1
Proceeds of this bundle are going towards Stop AAPI Hate & the Human Rights Campaign Foundation. As of June 8th, this ranger comic bundle has sold nearly 3,000 bundles and raised nearly $13,000 USD for the charities.
If you are not able to purchase the whole bundle, there are lower tiers, which vary on what you receive based on what you give. Spending at least $25 on the bundle will grant you all 46 issues, while lower-tier bundles will give you 29, 17, and 7 items depending on the lower amount.
The Boom! Studios Mighty Morphin' Power Rangers Humble Bundle will be available for purchase until July 24th, 2021.
If you have not started this comic series, then this is the perfect chance to dive into it. The comic series is such an epic addition that fans cannot get enough of it. If you are a Power Rangers fan then don't waste any more time, follow the link to obtain them from Humble Bundle before the chance passes.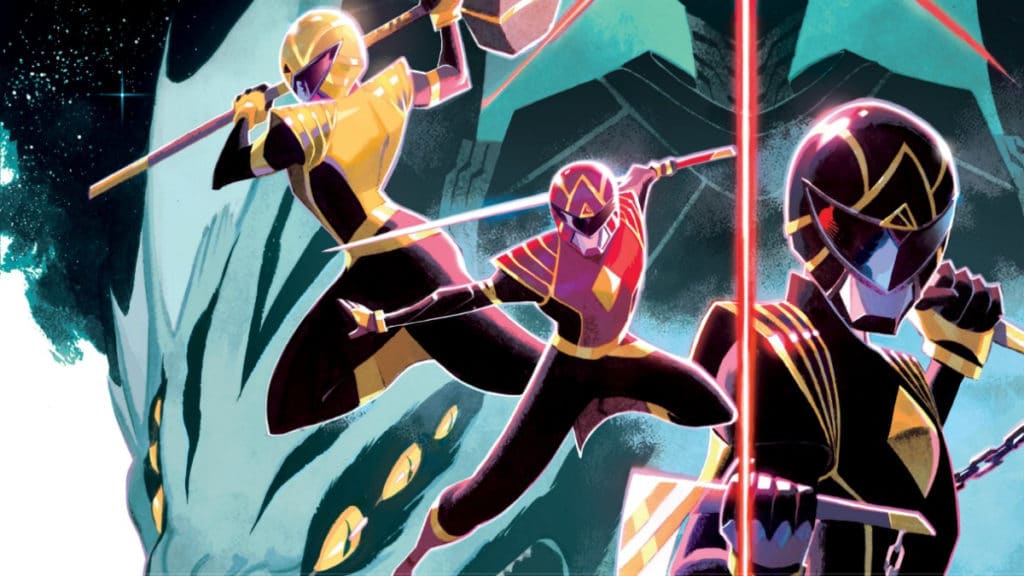 What do you think of this offer? Do you have all issues of the comic series so far? Are you going to get this deal and start the Power Rangers Comic story? Let us know on social media, or in the comments below, and keep following The Illuminerdi for more Power Rangers news.
KEEP READING: HASBRO'S POWER RANGERS LIGHTNING COLLECTION: HEADING IN A NEW DIRECTION?