The Little Mermaid is about to sing her sweet songs, so listen up!
With the rise of live action remakes based on some of Disney's most beloved animated films, fans and a new generation of audiences get to experience classic tales explained in a new or unique way. With the box office descent critical success of live action remakes such as Aladdin, The Jungle Book, The Lion King, Mulan, Dumbo, and Cinderella, it's not a surprise The Little Mermaid is getting the same treatment.
RELATED: NEW WHAT IF…? STORY DETAILS FOR GAMORA'S LETHAL EPISODE OF THE MARVEL ANIMATED SERIES
When it was announced that Disney's The Little Mermaid was getting a live action adaptation, fans were both excited and scared. Nevertheless, Disney greenlit the project and revealed that singer Halle Bailey, who also starred on ABC Family's Grown-ish, would play Ariel.
A Sneak Peek of Ariel in The Little Mermaid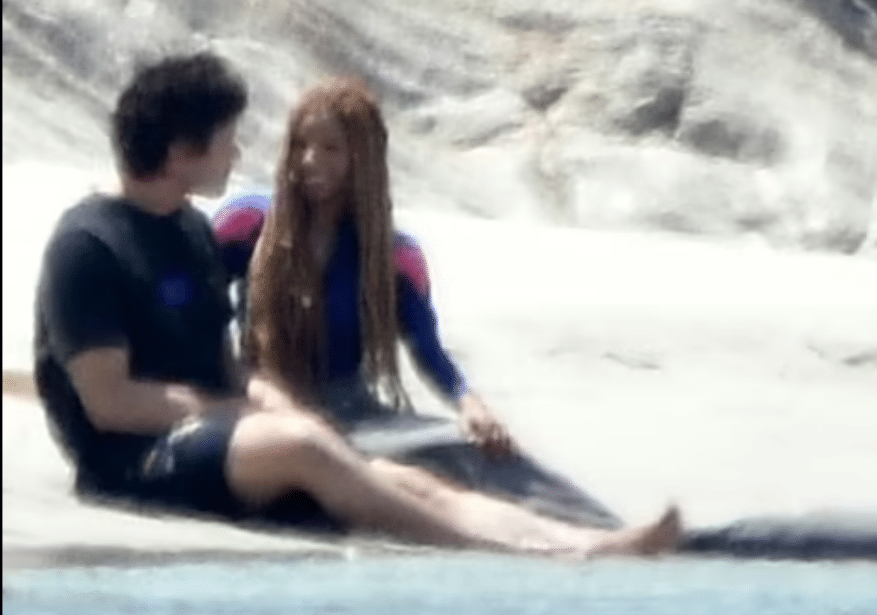 Bailey's casting makes her the first African-American to portray Ariel. After she was set, other casting announcements followed, including Melissa McCarthy as Ursula, Daveed Digs as Sebastian, and Jacob Tremblay as the voice of Flounder. Now there are finally some set photos that give us a closer look.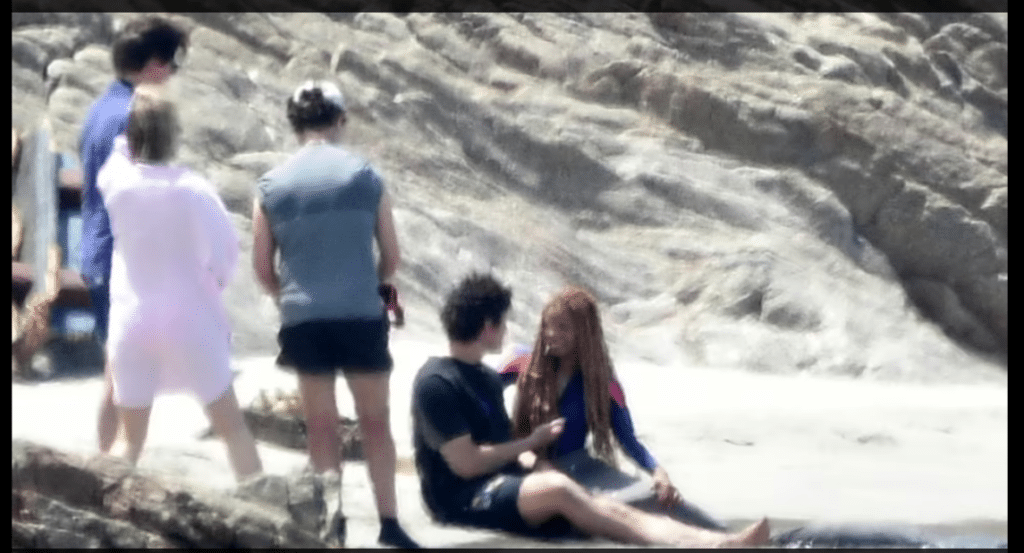 The set photos reveal Bailey and her co-star Jonah Hauer-King, who will play Prince Eric, sitting on a beach in Italy. Based on these photos, we can assume they are filming the scene where Ariel rescues Prince Eric from a shipwreck and tries to wake him up in her mermaid form.
We also see Bailey in what appears to be a CG suit that resembles an actual mermaid, though The Little Mermaid will hopefully add some practical effects for some realness. The set photos does not reveal much other than King, Bailey, and some camera crew relaxing and filming around that selected beach.
Disney's live action Little Mermaid will star Halle Bailey as Princess Ariel, with Jonah Hauer-King as Prince Eric. Melissa McCarthy will portray the film's villainess Ursula and Kacey Musgraves will portray as her human form Vanessa. The film will star Jacob Tremblay as the voice of Flounder and Daveed Digs as Sebastian. The film is directed by Rob Marshall, with Jane Goldman as screenwriter. Alan Menken who also composed the music for the original animated film is set to return and serve as the film's composer. Disney's Live Action little Mermaid has no release date as of now.
KEEP READING: JAMEELA JAMIL JOINS THE CAST OF SHE-HULK AS THE VILLAINOUS TITANIA
Source: DailyMail