According to THR, a sequel to the popular animated movie, Mortal Kombat Legends: Scorpion's Revenge, titled, Mortal Kombat Legends: Battle of the Realms, is set to release this summer.
The sequel will be following the events of the first film and will be featuring Joel McHale and Jennifer Carpenter reprising their roles as Johnny Cage and Sonya Blade respectively.
Also returning for the sequel are Jordan Rodrigues as Liu Kang, Patrick Seitz as Scorpion & Hanzo Hasashi, Artt Butler as Shang Tsung & Cyrax, Robin Atkin Downes as Shinnok & Reiko, Dave B. Mitchell as Raiden, Kintaro & Sektor; Ikè Amadi as Jax Briggs & One Being; Grey Griffin as Kitana, Satoshi Hasashi & Mileena; and Fred Tatasciore as Shao Kahn.
The film will also feature new cast members and characters such as Matthew Mercer as Stryker & Smoke; Bayardo De Murguia as Sub-Zero/Kuai Liang; Matt Yang King as Kung Lao; Paul Nakauchi.
No story details were provided, however, we do know that the film will be released sometime this summer, so Mortal Kombat fans only have a short wait before they can see this animated follow-up.
Mortal Kombat Legends: Scorpion's Revenge Synopsis
Hanzo Hasashi loses his clan, family, and his life during an attack by a rival ninja clan the Lin Kuei. He is given the chance by to compete in an inter-dimensional tournament to save his loved ones while other fighters try to save the Earth realm from annihilation.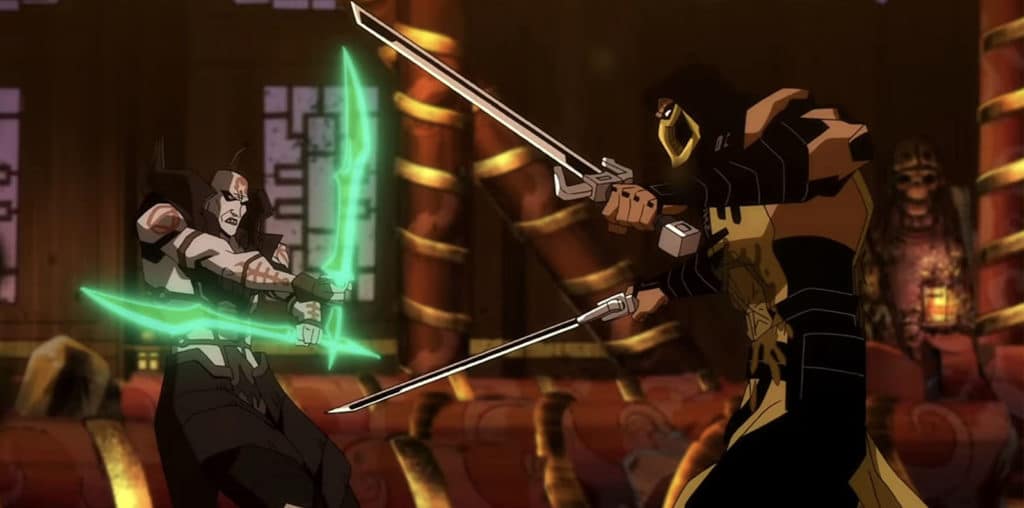 Are you excited for Mortal Kombat Legends: Battle of the Realms to release this summer? Let us know in the comments below. Also, be sure to follow The Illuminerdi on social media to be notified of more Mortal Kombat news and updates like this in the near future!
KEEP READING: MORTAL KOMBAT: 5 NEW REVEALS OF CHARACTERS COMING TO WB ANIMATED FILM: EXCLUSIVE