Zachary Levi is trading tights for touchdowns in new images from the upcoming American Underdog biopic. 
The Shazam! actor is playing quarterback Kurt Warner in the new film from Lionsgate. He is joined by Dennis Quaid as Dick Vermeil and Anna Paquin as Brenda Warner in the fascinating football story.
RELATED: RIDE THE EAGLE: WATCH JAKE JOHNSON LEARN HEARTWARMING LIFE LESSONS IN NEW DRAMEDY TRAILER
Check out the pics below:
Zachary Levi Is An American Underdog
Jon and Andrew Erwin will coach from the directors' chairs, working from a script by Jon Erwin, David Aaron Cohen, and Jon Gunn.  The film will follow the true story of Kurt Warner, who won multiple SuperBowls and played for the Green Bay Packers, Iowa Barnstormers, Amsterdam Admirals, St. Louis Rams, New York Giants, and the Arizona Cardinals over the course of his career.  He earned several awards during his tenure from 1994-2010 and was inducted into several Halls of Fame afterwards.  Warner coached at Desert Mountain High School in Scottsdale, Arizona from 2015-2018 and has been the quaterback coach of Brophy College Preparatory since 2019.
American Underdog will be released on December 10th 2021. The film stars Zackary Levi, Dennis Quaid, Anna Paquin, and more.
What do you think of the images from American Underdog?  Did you see Warner play during his heyday?  What's your favorite sports team?  Let us know in the comments below and on Twitter.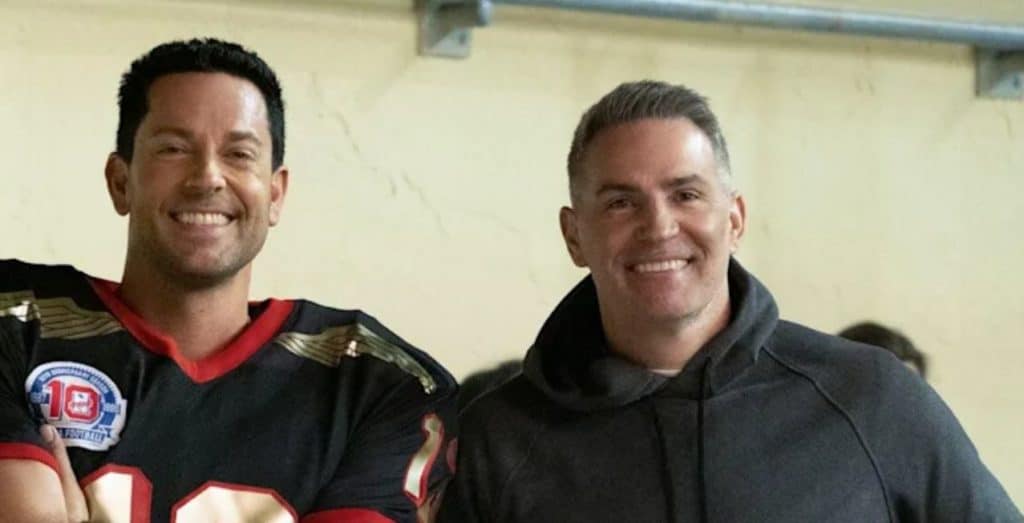 KEEP READING: WHAT IF…?: ROBERT DOWNEY JR, CHRIS EVANS, BRIE LARSON, AND OTHERS RECAST IN NEW MARVEL SHOW
Source: People