Monsters at Work is a refreshing story about young Tylor Tuskmon, a monster who has graduated at the top of his class at Monsters University, that has started working at Monsters Inc.
The Disney+ show Monsters at Work takes place after the events of Monsters Inc., in which our favorite monstrous duo Mike and Sully established a new way to make the corporation successful – through harvesting laughter, which proved to be much stronger than screams.
RELATED: PRODUCER GIVES AMAZING THROG DETAILS IN NEW REVEAL OF DELETED SCENE FOR MARVEL'S LOKI
The Monsters movies have come a long way from the original masterpiece in 2001, when a lot of us were kids. Now a show on Disney+, Monsters At Work has released a fun deleted scene for fans. But first: a look back.
THE JOURNEY TO MONSTERS AT WORK
Being an early 90's baby myself, I was so happy to see a movie like this because it wasn't a regular animated movie about princesses. Don't get me wrong, I love a good princess movie, But this one had something special to it. It showed us that in life good isn't always good and evil isn't always evil. It also showed us the corruption of major corporations, which was something we didn't really care for before as kids. We never understood how real the story actually is. It was a nice twist to the monsters-under-our-beds myth.
Next came the prequel movie in 2013 that took place at – you guessed it – Monsters University, Mike and Sully's alma mater. Since this movie was released a literal decade after Monsters Inc., most of us kids that watched the first one were in college or university as well. It was a fun movie to watch as we had similar experiences going on at the same time. What was so great about this was the fact that even though they're monsters, they were living lives the way humans do. They went to college, were part of fraternities and sororities, did sports and competed in games and the like.
Finally, this year in 2021, we got the Disney+ series Monsters at Work, which started July 7. This deleted scene showcases Tylor speaking to the audience at graduation. It seems that he is the class valedictorian and gives the audience an uplifting speech of how far they've come. He points out two fellow classmates, one who seemed to be an underdog of the group and the other who scared Tylor so ferociously that he peed himself.
As mentioned previously, there's a very "human" aspect in all of this. They have emotions, they're goal oriented, and their parents are sitting proudly in the audience – something we all at some point have also gone through. Disney did an amazing job with making the viewers feel the same emotions as these students did during their college careers. It was so relatable and I wish it made the final cut because it would have set the tone even better for Tylor's character.
Are you enjoying Monsters At Work? Let us know your thoughts in comments below.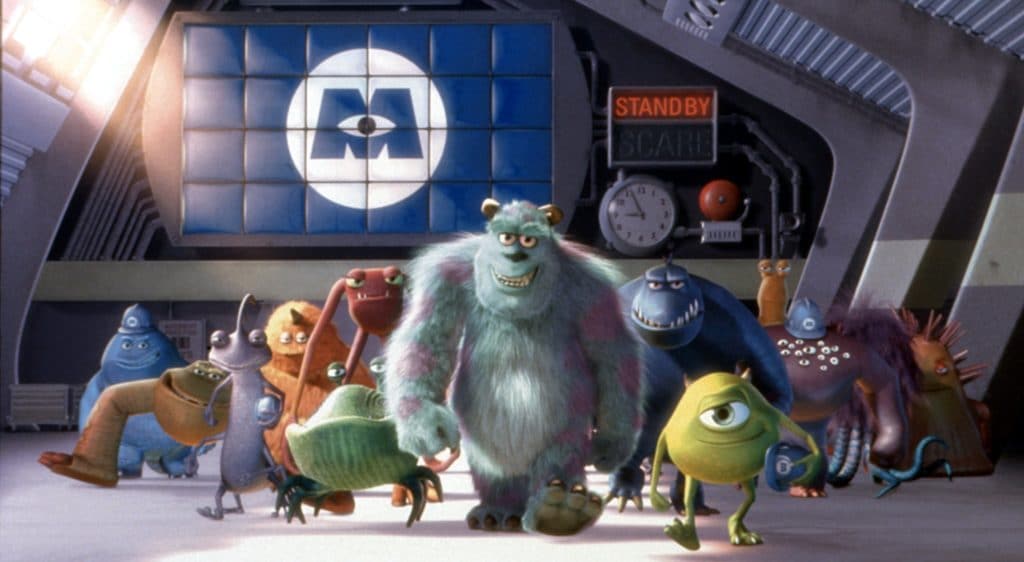 KEEP READING: TOM HIDDLESTON PROMISES WHAT IF SETS UP MCU'S NEW FUTURE
Source: Youtube