Star Wars Visions is an upcoming anime-anthology series coming to Disney+ this year. Recently fans have been able to get a look at what the series will entail and it includes some interesting concepts yet to be explored in the Star Wars universe.
Lucasfilm released a sneak peek of Star Wars Visions where directors of their respective episodes give fans an idea of what to expect with Visions.
The series will include episodes from Japanese studios such as Production I.G. and Studio Trigger, as well as Geno Studio and Science SARU. Each episode will feature a different take on the Star Wars franchise during different eras of the series.
Star Wars Visions Explorers the Beginning and End of The Skywalker Saga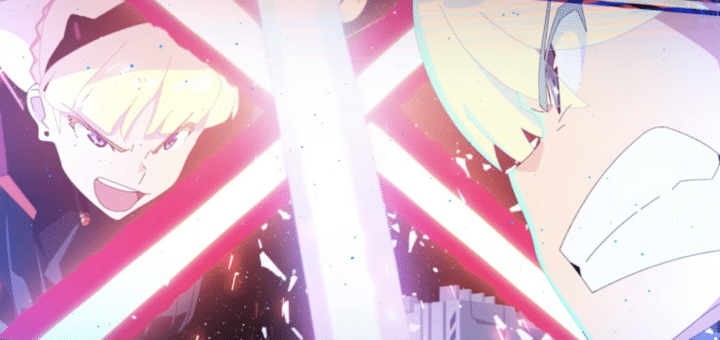 Masahiko Otsuka and Hiroyuki Imaishi of Studio Trigger talked about their Visions episodes titled "The Elder" and "The Twins". The former taking place before Episode I and the latter taking place after Episode IX:
"For some viewers, this series might be their first Star Wars experience, so I wanted to make something that you can enjoy without any knowledge of the rest of the story. So our story is not directly connected to any of the characters from the films, but it explores the idea of the Jedi Knights and the master and padawan dynamic in an older setting."

"The Twins' is set after Episode IX, after the Empire has been vanquished by the Resistance. The remnants of the Imperial Army have raised a pair of twins on the Dark Side of the Force, and the story goes from there."
RELATED: STAR WARS: THE ACOLYTE SHOWRUNNER TEASES INFLUENCE OF THE PHANTOM MENACE ON THE SHOW
It's really cool to see the creators behind Star Wars Visions revisit the Skywalker saga that still makes it fresh for old fans, but also understandable for newer fans of the franchise. Maybe this could even be an opportunity to fill in some of the blanks in the series, especially during the Sequel era.
"The Ninth Jedi" Reveals What Became of the Jedi After The Rise of Skywalker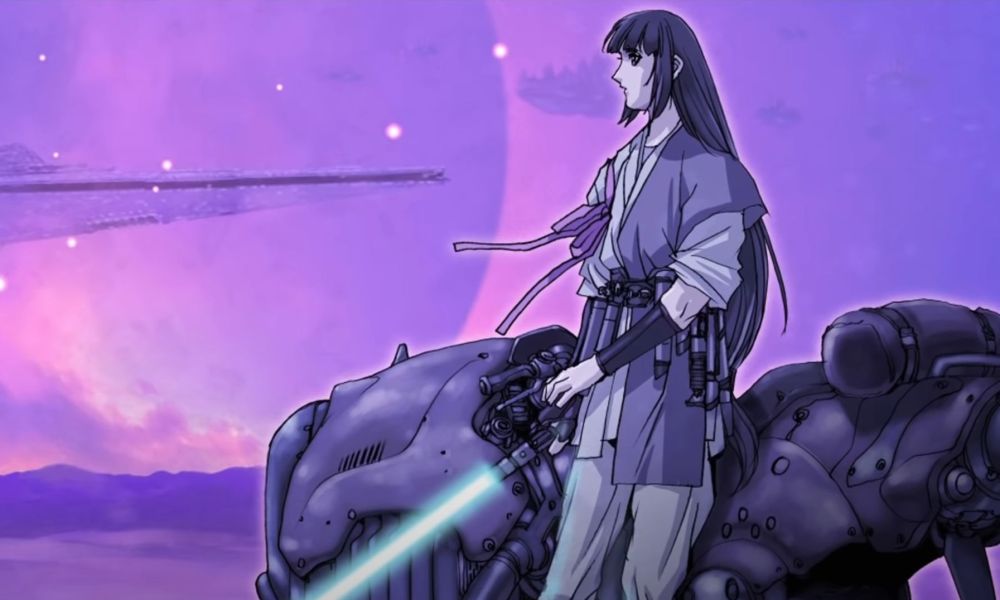 Also taking place after Episode IX, "The Ninth Jedi" will feature what happened to the Jedi after the Emperor was (probably) killed off for real this time in Star Wars The Rise of Skywalker. Director Kenji Kamiyama of Production I.G, had this to say about the story:
"I wondered, after Episode IX, has the galaxy settled into peace? We all love stories of the Jedi and lightsabers, but what became of the Jedi Knights after the movie series? My story is about that."

"When I first saw Star Wars, I was fascinated by the story of this kid Luke Skywalker who came from nothing and went on a huge adventure, and for me that is the root of Star Wars' charm. So I wanted to depict a galactic-level adventure with a different character."
Nature Takes on Technology in "Lop and Ocho"
Yuki Igarashi will helm "Lop and Ocho" which features the inhabitants of a planet that is close to nature being taken over by the Empire and their new technological advances:
"The story is set between Episode III and IV of the Star Wars movie series. The Galactic Empire is expanding throughout space. On a particular planet where the inhabitants are very close to nature, the Empire lands and builds a base. Their new technology causes conflict with the inhabitants, and the protagonist Ocho, who is the daughter in a kind of local yakuza family, meets the enslaved orphan Lop, who is a humanoid rabbit-like alien creature inspired by Jaxxon from the classic Star Wars comics; they meet and form a familial bond that is not bound by blood."
The Duel Features A Story By Batman: Ninja Director In A Yet-to-be Explored Part of the Galaxy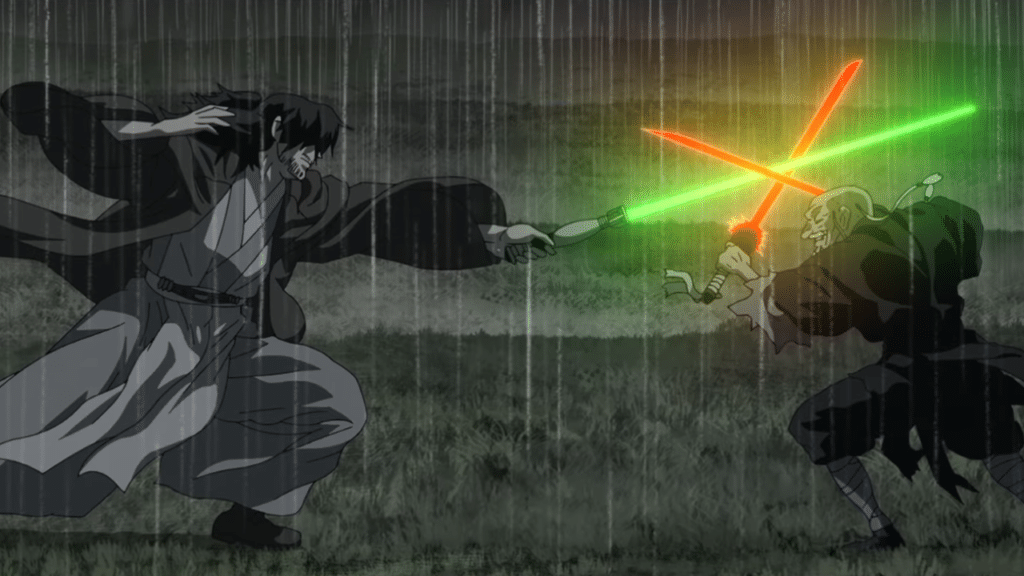 Batman: Ninja director, Junpei Mizusaki will be helming "The Duel" and it will feature a similar feel to the Dark Knight's venture into the anime style.
"The Jedi versus the Sith and the Rebels versus the Empire are common parts of Star Wars lore. But what if some random person in an unknown corner of the universe got hold of a lightsaber or some of that power on his own? That's the premise of 'The Duel."
The idea of just some random individual picking up a lightsaber is really intriguing. It raises the question of does someone really needs to be a Jedi to pick up a lightsaber and serve the galaxy in their own way?
Love Is In The Air With "The Village Bride" and "Akakiri"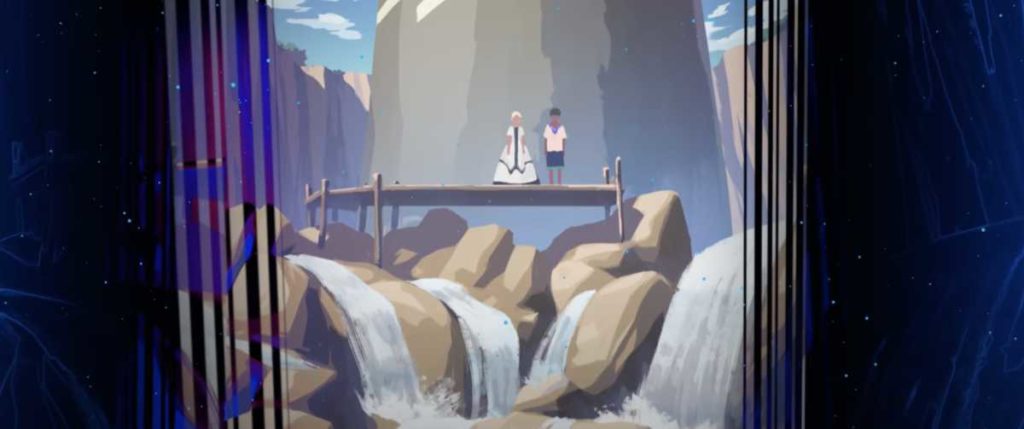 "The Village Bridge" will be showing wedding traditions on an unknown planet in the Star Wars galaxy, however not everything will go to plan.
"There are so many planets in the galaxy, and I wanted to explore the various customs that might be out there," said director Hitoshi Haga, who previously worked on Made in Abyss. "Weddings are celebrated in so many different ways, even here on Earth, and I wanted to show how customs can differ by using the relatable example of a wedding ceremony.

"Even in Japan, we have had a variety of different kinds of wedding customs over time – and not all weddings are happy occasions. So who knows what could happen."

"Just like Made in Abyss, the setting will show a side of nature. In showing the culture of our village, we wanted to show the nature that surrounds it, which is a similar theme – and it might give you a taste of what nature looks like in Japan."
RELATED: MID-SEASON TRAILER TEASES THE BAD BATCH TAKING THE FIGHT TO THE EMPIRE WITH EXCITING NEW FOOTAGE
In "Akakiri" fans will get to see a love story between a Jedi and a princess. This one, once again, seems like it will not have a happy ending according to director Eunyoung Choi.
"It's a kind of ephemeral road movie that follows the two of them and their friends on their journey,"
Romance is not something new to the Star Wars universe. However, it will still be cool to see it explored as a main focus in these stories as a part of Star Wars Visions.
T0-B1 Is A Coming of Age Story Featuring A Loveable Droid
Abel Góngora will be helming "T0-B1" which is a story of a droid who dreams of being bigger:
"It's a story about a little droid, but even though he is a droid, he has his own dreams," said Góngora. "But eventually he will give up on his dreams for something bigger, so it's like a growing-up story."
Star Wars Becomes a Rock Opera in "Tatooine Rhapsody"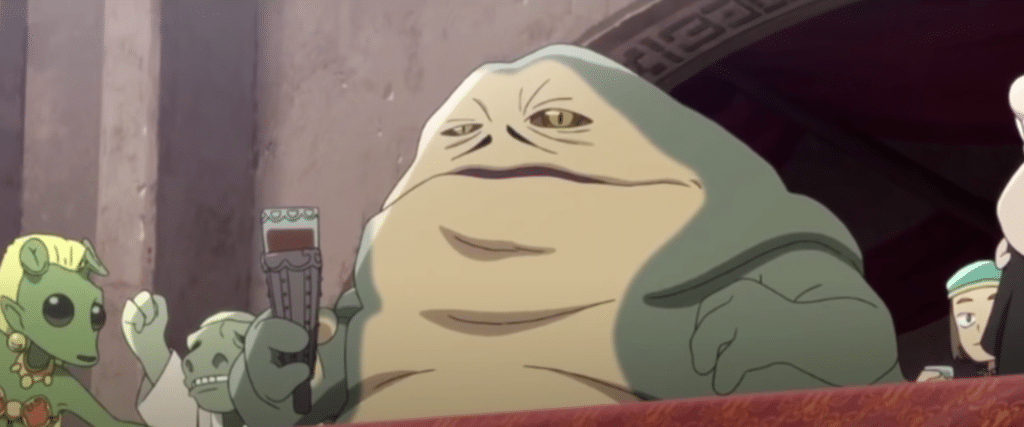 Last but definitely not least, is "Tatooine Rhapsody" is a Star Wars Rock Opera featuring the likes of Jabba the Hutt and everyone's favorite bounty hunter, Boba Fett.
"It has rock music, action, and a concert scene," said director Taku Kimura. It has a message of doing what is in your heart, regardless of your position."

"Boba Fett and Jabba the Hutt have a lot of existing fans who love them, so I tried to balance that weight of expectation with some new characters and a satisfying story. It's a lot of pressure!"
This is definitely a genre that Star Wars is yet to explore. It will be interesting to see how this completely new take on Star Wars will translate to our screens when Star Wars Visions comes to Disney+ in September.
What are your thoughts on Star Wars Visions? Will you be checking it out when it releases on Disney+ on September 22nd? Let us know in the comments below! Also, be sure to follow The Illuminerdi on social media to be notified of more Star Wars news like this in the future!
KEEP READING: THE BOOK OF BOBA FETT ADDS NEW DIRECTORS
Source: IGN