Bust out your black leather jackets and philosophical musings, because The Matrix 4 finally has an official title.
That's right, you may now refer to the next installment of the franchise by its proper name: The Matrix: Resurrections. A fitting title to rejuvenate the iconic films for the new generation.
RELATED: SPIDER-MAN NO WAY HOME: JB SMOOVE REVEALS THE SECRET SUPERHERO HE CAN'T WAIT TO SEE
Even better, the Wachowskis are returning to co-write and direct the film, joined this time in the writers room by The Lazarus Project scribe Aleksander Hemon and Cloud Atlas author David Mitchell, who the Wachowskis previously collaborated with when adapting his novel back in 2013.
What Else Do We Know About The Matrix: Resurrections
Returning cast members include Keanu Reeves as Neo, Carrie-Anne Moss as Trinity, Jada Pinkett Smith as Niobe, Lambert Wilson as The Merovingian, and Daniel Bernhardt as Agent Johnson. Candyman star Yahya Abdul-Mateen II, Andrew Caldwell, Priyanka Chopra, Jonathan Groff, Neil Patrick Harris, Jessica Henwick, Ellen Hoffman, Erendira Ibarra, Toby Onwumere, Max Reimelt, Christina Ricci, and Brian J. Smith make out the rest of the cast.
Keanu Reeves has stated that the film will be a "love story" and that "they'll be no going back to the past" despite rumors of time travel being involved in the plot. Whether it is or not, we can re-enter The Matrix on December 22, 2021 in theaters and HBOMax with The Matrix Resurrections.
Will you take the red pill and see The Matrix Resurrections, or the blue pill and maintain the series status as a trilogy in your head? Have you seen the original Matrix or any of its spin-off media? What's your favorite Keanu Reeves performance? Let us know in the comments below, and stay cool.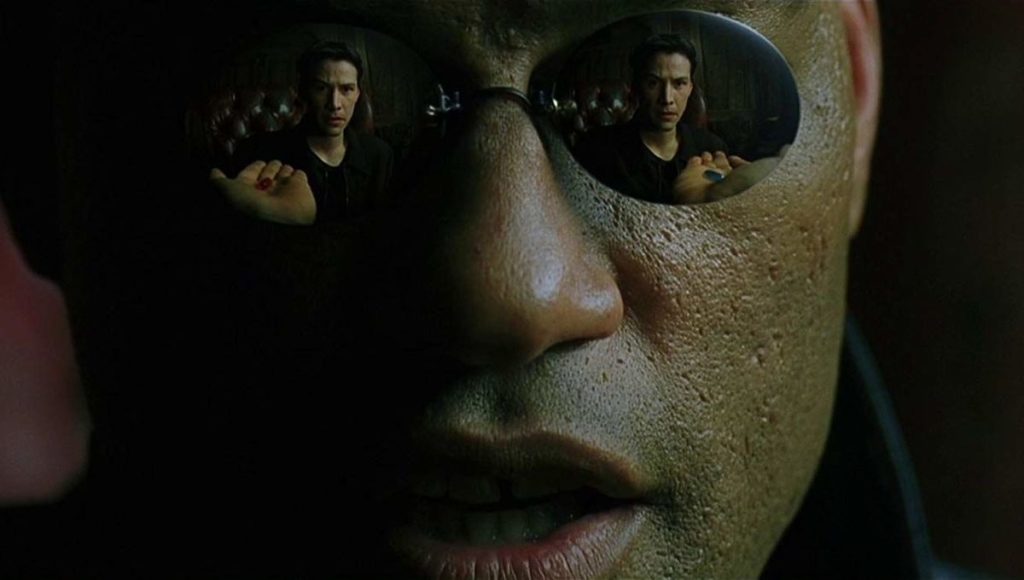 KEEP READING: SONY REBRANDS THEIR AMAZING SPIDER-VERSE
Source: Deadline