Sony's Spider-Man-related movies have officially rebranded themselves as "Sony's Spider-Man Universe"!
Previously called the Sony Pictures Universe of Marvel Characters (SPUMC), this is the fourth name for the current series, which has been the home of the Spider-Man/Marvel movies you love like Venom and…. no, actually only Venom.
Although the universe just started in 2018, they have gigantic plans for the future, starting with Venom: Let There Be Carnage, Morbius, and Kraven the Hunter, before expanding into weirder and wilder projects down the line.
WHAT IS SONY'S SPIDER-MAN UNVERSE?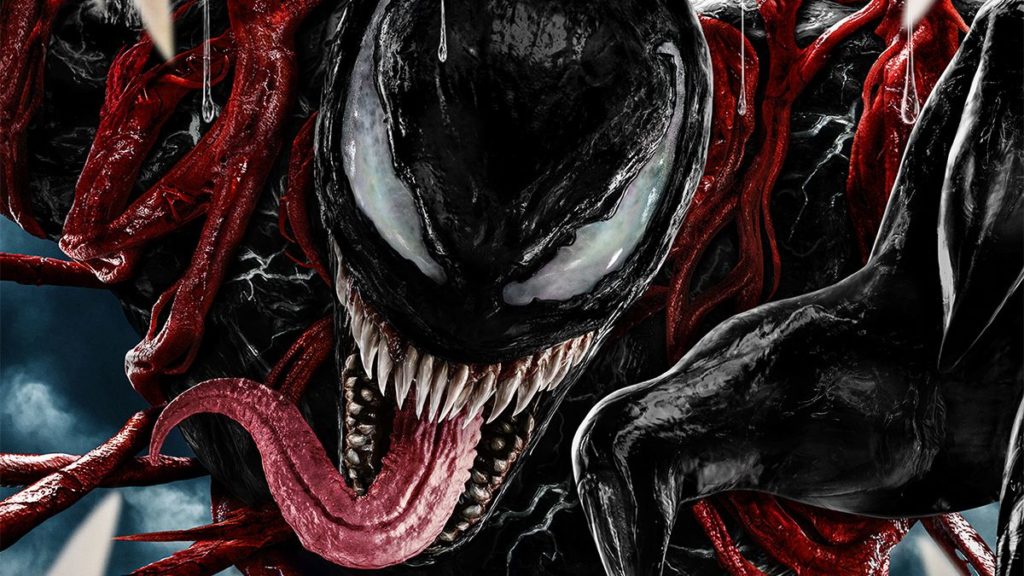 The name change was made official at CinemaCon this week, though the news was drowned by the INSANE trailer for Spider-Man: No Way Home. Plans for this Spider-Man universe have been in play since the days of The Amazing Spider-Man 2 in 2014 (a time when we also had Captain America: The Winter Soldier, X-Men: Days of Future Past, and Guardians of the Galaxy in the same summer).
At the time, Sony Pictures had exclusive control over all the characters related to Spider-Man comics. Reports were circulating that the Marc Webb / Andrew Garfield Amazing Spider-Man movies would launch an entire universe leading to a Sinister Six event, starting with the Venom spinoff which had been in development since 2012. Of course, the plan was that Spider-Man would be the hero facing these villains, because that's what you do with Spider-Man villains, right?
RELATED: Spider-Man: No Way Home 1st Trailer Shows Chaos Brewing In The Multiverse
But then The Amazing Spider-Man 2 disappointed in theaters, the studio got hacked, and the universe screeched to a halt. Marvel Studios made an offer for their upcoming Captain America: Civil War, and a deal was worked out for the Spider-Man character to be rebooted in the MCU for three Marvel Studios crossover event films and three Spider-Man films jointly produced by Sony Pictures and Marvel Studios. These ended up becoming Civil War, Avengers: Infinity War, Avengers: Endgame and Spider-Man: Homecoming, Spider-Man: Far From Home, Spider-Man: No Way Home, respectively.
ARE SONY'S SPIDER-MAN MOVIES IN THE MCU?
The catch is that the deal left Sony's own universe in a weird position. Would their new movies be set in the MCU, with the MCU Spider-Man? Would they create their own Spider-Man? And the answer is…. still not clear. Since the Marvel Studios deal in 2015, Sony has only released Venom, a movie which ignored the question by staying isolated to San Francisco (far away from Spider-Man's home in New York).
From countless interviews, it seems clear that Sony is very eager to use Holland's Spider-Man and Marvel Studios is just as reluctant to comply, even removing a Tom Holland cameo that was filmed for Venom. Despite numerous claims that the Sony universe is NOT in the MCU, the first trailer for Morbius featured Michael Keaton, who played the main villain in the MCU's Spider-Man: Homecoming.
RELATED: Sony's New Morbius Trailer Gifts Fans Action, Jared Leto & The MCU
In addition to Venom 2, Morbius, Kraven, and Sinister Six, Sony has also announced plans for an assortment of obscure titles, including Nightwatch, Madame Web, Jackpot, Spider-Woman, a Mysterio spinoff, an Aunt May spinoff, and TV series Silk and Silver & Black (Silver Sable & Black Cat). For the time being, it seems like "Sony's Spider-Man Universe" is a universe without Spider-Man. Of course, with the multiverse taking center stage in Marvel Studios' upcoming projects, franchise crossovers are no longer unthinkable. As Kevin Feige said in 2019:
"[Spider-Man] also happens to be the only hero with the superpower to cross cinematic universes, so as Sony continues to develop their own Spidey-verse you never know what surprises the future might hold."
Would you like to see Tom Holland's Spider-Man face off against any of Sony's characters? Do you want their new movies to overlap with the MCU? Let us know on our social media!
Venom: Let there be Carnage hits theaters on October 15 (unless it delays to 2022). After that, Spider-Man: No Way Home comes out December 17; Morbius comes out January 28, 2022; and Kraven the Hunter comes out January 13, 2023.
Source: Sony Pictures (via ScreenRant), Deadline, Los Angeles Times, Marvel.com, ScreenRant, Variety
KEEP READING: Kraven The Hunter: Jodie Turner-Smith Eyed To Play The Villainous Calypso: Exclusive