Black Panther and MCU fans, rejoice! If you've always wanted to dress the part in Marvel's Avengers game, your time has finally come.
It's no surprise that T'Challa's suit from the cinematic universe is amongst one of the fan favorites. I mean… look at it! It is incredibly detailed, with amazing tricks that make Black Panther a formidable hero. If you play the Marvel's Avengers game then you will be happy to know that the suit is now available in the marketplace.
"The Black Panther is here. Inspired by the Marvel Cinematic Universe, Black Panther's "Marvel Studios' Black Panther" Outfit features a king fighting for the throne and for his people. Get it in the Marketplace now!"
RELATED: MARVEL HEAD KEVIN FEIGE DROPS HUGE TEASE ABOUT SHANG-CHI'S POST-CREDIT SCENE AND FUTURE IN THE MCU
The video below premieres the suit to its fan base, showcasing it a few times during the video through multiple locations of Wakanda, the game's latest hub environment. Check it out!
Marvel's Avengers: Marvel Studios' Black Panther Outfit
RELATED: BLACK PANTHER 2: WAKANDA FOREVER STAR LETITIA WRIGHT INJURED ON SET WHILE FILMING STUNT
Black Panther is one of the newest additions to Marvel's Avengers following its latest expansion "War for Wakanda" released on August 17th. The expansion also introduced villains like Crossbones and Ulysses Klaue, new missions, new gear, and new cosmetics to further customize your look. Black Widow, Iron-Man, Thor, Captain America, Hulk, and Hawkeye have all received their MCU version of their suits.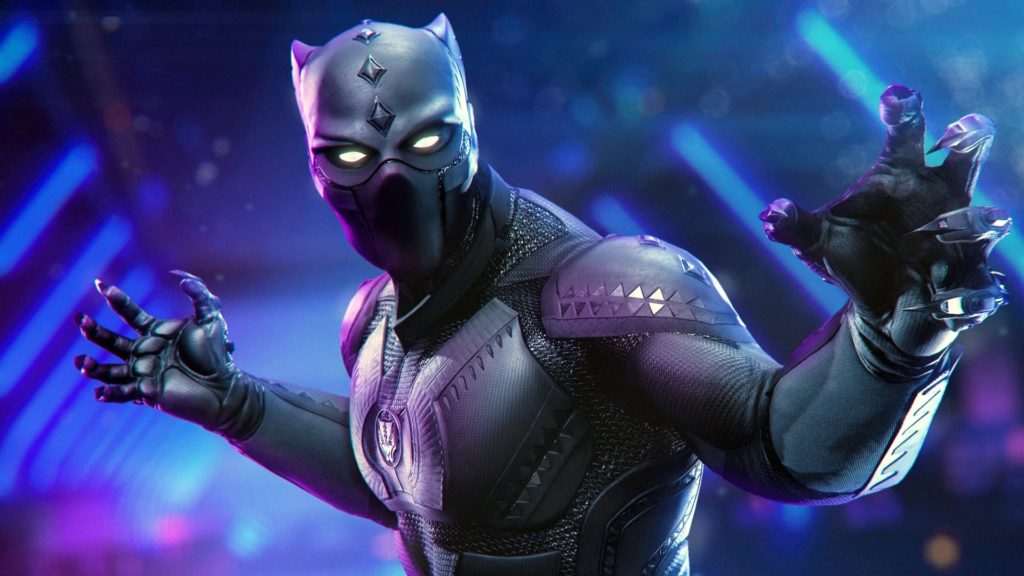 Black Panther: Wakanda Forever is currently under development, which I'm sure will lead to more in-game items inspired by the costumes of the movie.
Marvel's Avengers is available on PlayStation 5, PlayStation 4, Xbox Series X|S, Xbox One, PC, and Google Stadia. The War for Wakanda expansion is a free update. Do you play Marvel's Avengers? If so, what is your favorite character, and are you excited that Black Panther's MCU suit is now in the game? Don't forget to follow us across our social media pages! You don't want to miss any upcoming exclusives from us!
KEEP READING: BLACK PANTHER 2 SET PHOTOS SPOT SHURI & OKOYE IN HIGH-SPEED CHASE
Source: CBR