Merry Little Batman, a holiday special featuring a young Damian Wayne has been greenlit by Cartoon Network.
The special will feature a six-year-old version of the future Boy Wonder in a Home Alone style special suiting up as Little Batman to stop Gotham's greatest villains from destroying Christmas.
A breakdown from Variety about the special describes Merry Little Batman as:
"…an animated family action comedy. When a six-year-old Damian Wayne finds himself alone in Wayne Manor, he must transform into "Little Batman" in order to defend his home and Gotham City from the crooks and super-villains intent on destroying Christmas. Produced by Warner Bros. Animation and based on characters from DC, the film is executive produced and directed by Mike Roth from a screenplay by Morgan Evans."
Damien Wayne Suits Up As Little Batman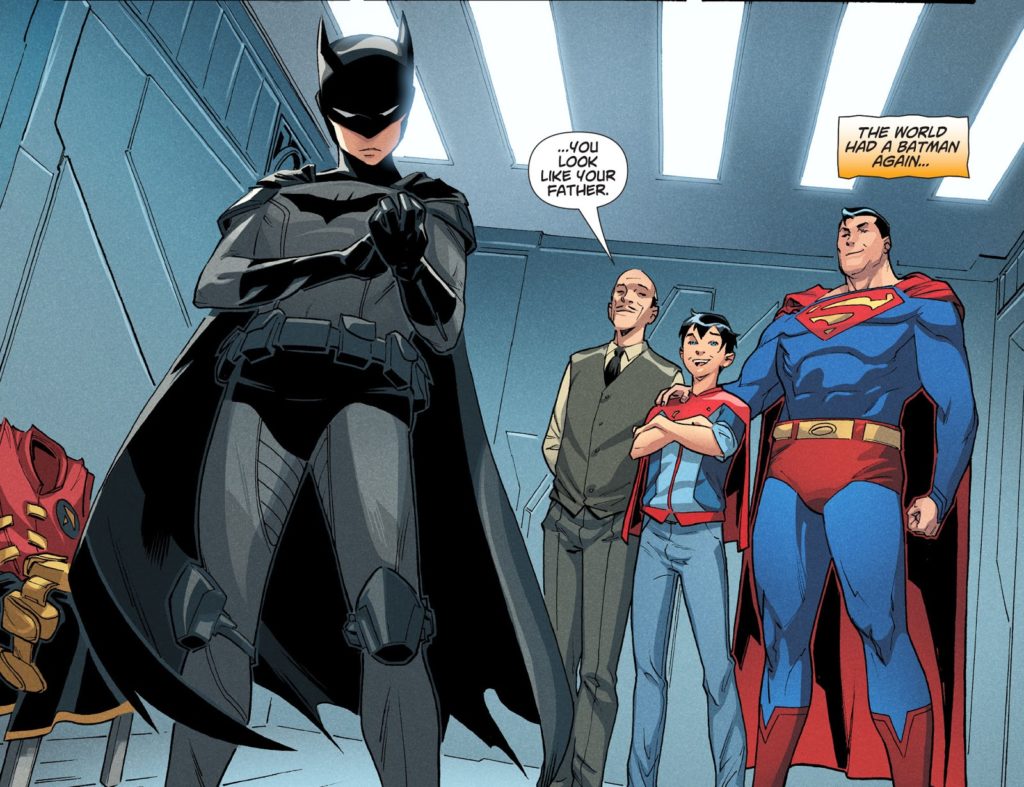 In the comics, Damian Wayne is the biological son of Bruce Wayne / Batman who is artificially grown in an artificial womb and is grown up to be a warrior by his mother, Talia al Ghul, and the League of Assassins.
Bruce eventually learns of Damian's existence and he becomes the fifth and current Robin replacing the previous Robin, Tim Drake.
Merry Little Batman seems to be taking a completely different approach when it comes to the young version of Damian Wayne. Only time will tell how it will all pan out when Merry Little Batman premieres this Christmas.
What are your thoughts on the Merry Little Batman Christmas special coming to Cartoon Network? Let us know in the comments below! Also, be sure to follow The Illumienerdi on social media to be notified of more DC news and updates like this in the near future!
KEEP READING: BATMAN KILLS THE JOKER: HOW TITANS SEASON 3 REINVENTS RED HOOD'S BRUTAL ORIGIN STORY
Source: Variety