The Joker is dead, and Batman is the one who took his life.
Titans made history when season three premiered its first three episodes on August 12, 2021. Scarecrow, Commissioner Barbara Gordon and Tim Drake entered the fray, but those Gotham icons aren't the headliners of today's story. That distinct honor goes to Jason Todd, Bruce Wayne, and the Joker: DC's hottest new trio of murderers.
RELATED: JAMES GUNN & MARGOT ROBBIE HOPE TO WORK TOGETHER AGAIN, BUT NOT ON GOTHAM CITY SIRENS
Your eyes did not deceive you; Bruce Wayne is now a cold-blooded killer in Titans continuity. Before now, Batman stood firmly by his one rule: never intentionally extinguishing life. The only exception to this rule was, until now, in a twisted future dreamt up by Raven's father, Trigon.
BATMAN KILLED THE JOKER IN TITANS SEASON 3
In that macabre timeline, Jim Gordon and Alfred both died protecting the city. Their passing deeply affected Bruce, but it was ultimately the crippling of Jason Todd at the hands of The Riddler which pushed Batman over the edge. Following those tragedies, Batman engaged in brutal combat in the city, utterly annihilating The Joker, Starfire and several GCPD officers.
The superheroics of Raven, Beast Boy, and the whole Titans squad eventually overwhelmed Trigon, setting their future on a new path. Unfortunately, the Titans' true timeline proved to be even darker. Commissioner Jim Gordon and Alfred still perished, but this time, they were joined by Jason Todd.
RELATED: TITANS SEASON 3 TRAILER TAKES THE ICONIC TEAM TO THE DARK STREETS OF GOTHAM
Ignoring Bruce's direct order to stand down, Jason Todd, the second Robin, went after the Clown Prince of Crime all by himself. His chemically induced bravery quickly lead to a brutal demise. Just as Joker beat Robin to death with a crowbar in Jim Starlin's "Batman: A Death In The Family" decades prior, Mr. J once again showed the Boy Wonder no mercy.
BATMAN BROKE DOWN AFTER LOSING JASON TODD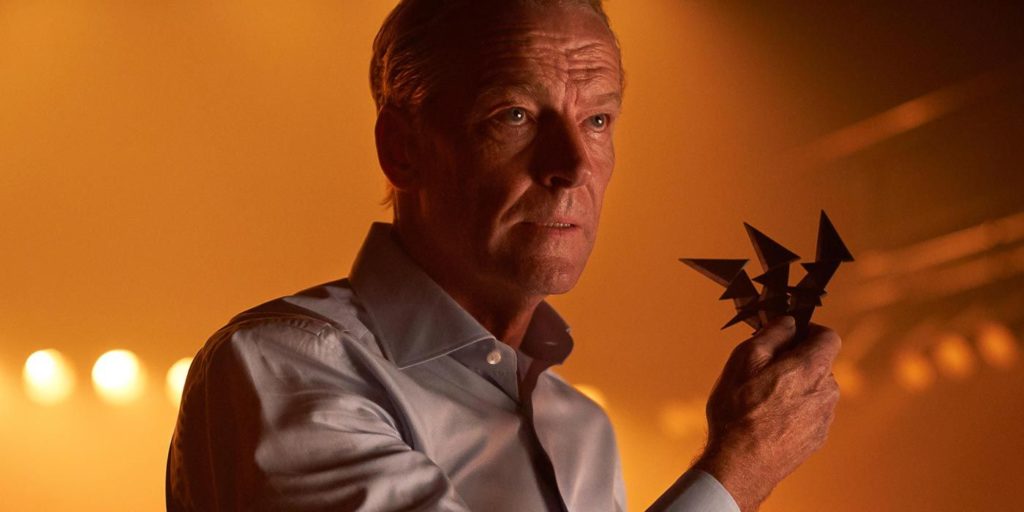 Not long after burying Jason Todd, Bruce Wayne began his search for a new sidekick. When Dick Grayson confronted Bruce about his horrible coping methods and subsequent plan to replace Jason, Wayne crumbled. Bruce showed a vulnerable, tortured side of himself rarely seen, admitting to Dick that he couldn't fight alone, even begging him to pick up the Robin mantle once more.
Nightwing then told Bruce that he agreed with Barbara Gordon in her conclusion that Batman is just as crazy as The Joker. Taking things one step further, Dick told Bruce that perhaps now was the right time to hang up the cowl. Bruce Wayne apparently took this to heart, embarking on one final mission. After clubbing Joker to death with the same crowbar used on his son, Bruce Wayne fled Gotham, leaving the city in the hands of Nightwing and the Titans.
While Bruce believed that Gotham would be safe in the Titans' hands, everything quickly spiraled further into chaos. Jason Todd returned from the grave through means as of yet unknown, donning a new mantle as the "Red Hood". Red Hood wasted no time in assuming control of Gotham's underworld, striking back against his former team in record time.
BATMAN AND JASON TODD: LIKE FATHER, LIKE SON
"Hank & Dove", the third episode of this season brought the first major casualty in Red Hood's war on his ex-family. In that episode, Jason's plot to destroy the team revolved around murder, literally and thematically. After strapping a WayneTech explosive to Hank Hall's chest, Jason Todd attempted to corrupt Dove with the promise of her lover's safe release. Red Hood promised Dove that if she shot and killed him, Hank's bomb would deactivate.
Sinisterly, Red Hood eggs Dove on, telling her how she will free herself and become something more if she just pulls the trigger. He points out that even the illustrious Batman has now crossed that line. Hood wants Dove and the Titans at large to sink to his level, becoming killers themselves. Shockingly Dove seeks to grant his wish, pulling the trigger with seconds to spare. Unfortunately for Dove, Red Hood reveals his full hand, explaining that the gun he'd provided Dove with was actually the detonator to Hank's bomb.
Jason's turn from hero to murderer and his desire to turn his old allies into similar lethal weapons has yet to be fully explored, though it already makes a lot of sense. He was raised by Bruce to be a weapon of war, just like his older brother Dick. The first season of Titans dealt heavily with the damage that left Dick Grayson with. A life of brutality and violence, even one shy of murder, was all Jason Todd knew before his death.
BATMAN: TITANS UNDERSTANDS HOW TO MAKE THE CAPED CRUSADER KILL CORRECTLY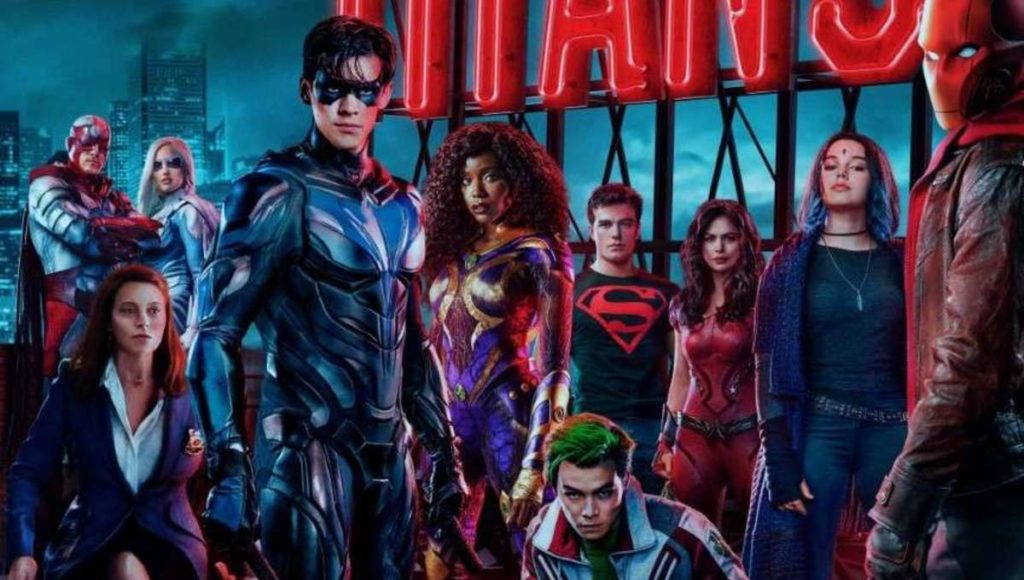 On top of that, even after his rebirth as Red Hood, Jason suffers constantly from a looming inferiority complex derived from his sibling rivalry with his adoptive brother. During the fight between Red Hood and Nightwing in the second episode of season three, Jason can't help but compare himself against his big brother. Both Robins are now fighting for the soul of Gotham, something that was orchestrated in large part by Red Hood, possibly in order to prove himself superior.
Dick and Jason both mirror their father's greatest strengths and weaknesses, albeit in very different ways. What truly separates the two is their understanding and respect for Batman's golden rule. After Bruce killed the Joker, he left the mantle of "Batman" behind, for he realized that a murderer is not fit to wear the symbol of the bat.
RELATED: SHANG-CHI: EARLY REACTIONS TO NEW MCU FILM ARE WILDLY POSITIVE
This respect for Batman's rule against killing, even when it is broken, is what sets Titans apart from other Bat-murder stories. Other iterations of Batman, such as Kevin Conroy and Ben Affleck's respective characters in Crisis On Infinite Earths and BVS, also took a murderous turn, but they were far more controversial and negatively received. These stories prove that you can't have your cake and eat it too when it comes to Batman killing.
Contrary to popular belief, it is both acceptable and possible for Batman to kill in a story. When that happens however, the devastating impact of that deadly act should be realized. Murder corrupts the very soul, and Bruce Wayne is smart enough to realize this, otherwise he wouldn't have his rule against it in the first place. His own son, Jason Todd, is a testament to this truth, and that is why he has no right to wear the Bat-symbol.
Nightwing and the Titans will continue to fight against the Red Hood, though they may not all survive the wrath of the disgraced son of the Bat. Jason seeks to destroy them all, killing in the name of Gotham as his father once killed. As above, so below.
Hawk is dead, and Red Hood is the one who took his life.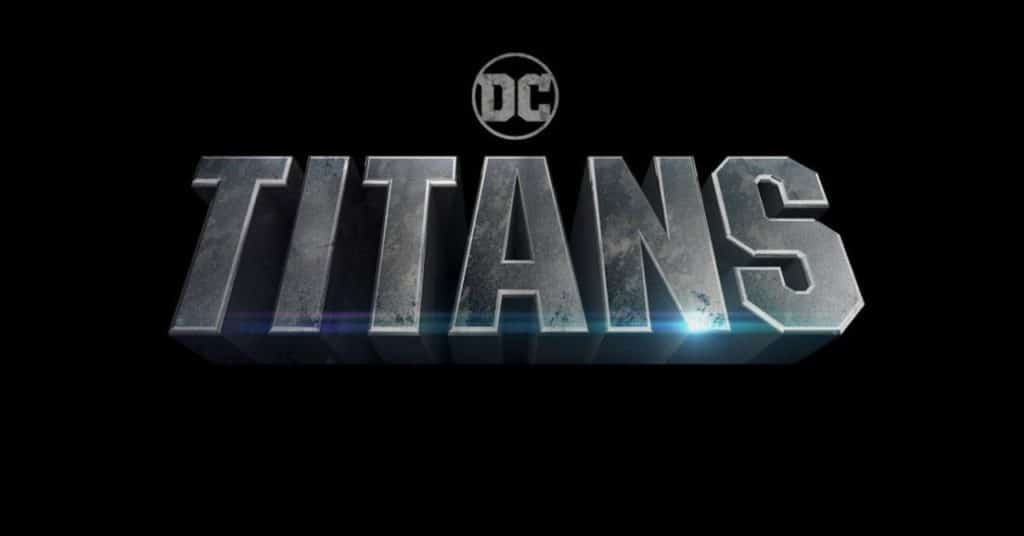 Titans stars Brenton Thwaites as Dick Grayson/Nightwing, Anna Diop as Kory Anders/Starfire, Teagan Croft as Rachel Roth/Raven, Ryan Potter as Garfield Logan/Beast Boy, Curran Walters as Jason Todd/Red Hood and Conor Leslie as Donna Troy/Wonder Girl, with Minka Kelly as Dawn Granger/Dove, Alan Ritchson as Hank Hall/Hawk, Joshua Orpin as Superboy, Chelsea Zhang as Rose Wilson, and Iain Glen as Bruce Wayne. The series is streaming now on HBO Max.
Let us know how you feel about Batman murdering the Joker and Red Hood's response to it all in the comments below or on our social media!
KEEP READING: MICHAEL WALDRON TALKS HE WHO REMAINS AND WHAT'S NEW IN DOCTOR STRANGE 2