As more awareness is given to the Tabletop RPG format, many Power Rangers fans may wonder what the best systems and games to play. Power Rangers was adapted from Super Sentai, one of many Tokusatsu shows that fans enjoy and the superhero genre has become popular around the world. In recent years, more people have started enjoying Tabletop Role-playing games, since there is so much potential in this format, whether the rulebook uses different stats or even specific dice.
Some people in the past may have only been aware of the most renowned TTRPG, Dungeons and Dragons, however, that is only the tip of the iceberg. There are so many different systems with various themes that most people may not even know exist. However, thanks to popular streaming channels like HyperRPG as well as Geek and Sundry, more systems are being discovered and people are better equipped to make their own stories come to life.
As many roleplaying systems exist, it's hard to find the perfect rulebook for the best experience. This is also true for Power Ranger fans and whether it be a Power Rangers RPG or even just a great TTRPG, here are a few recommendations.
Power Rangers Roleplaying Game
This is the latest creation released by Renegade Studios and was specifically built as a full TTRPG specifically for Power Rangers. Like many Tabletop games, this TTRPG uses a range of dice with D20s being the core dice for most roles. The rulebook includes a great abundance of tools to make your own characters, including setting phobias and skills, which adds more depth to the game. The rulebook also comes with all the Allies, villains, Zords, and weapons featured in the Mighty Morphin Power Rangers, so fans can create their own origin story of the Power Rangers, with their own unique characters.
The HyperForce System
This system was never officially named or released, however, this is the system that was created by HyperRPG for Power Rangers Hyperforce. Created by Malika Lim Eubank for the Livestream show, the system is based around the use of D6's and energy, along with cards. The Hyperforce System was designed to be simple yet included Viewer influence, which was done by allowing the audience to purchase small modifiers that the players could use to add to their roll. Although it was never published, the system could easily be adapted for others to use and even customized.
RELATED: POWER RANGERS: HEROES OF THE GRID NEW EXPANSION INCLUDES HYPERFORCE GREEN AND THE TITANIUM RANGER
To learn about this system, use the following link.
Henshin!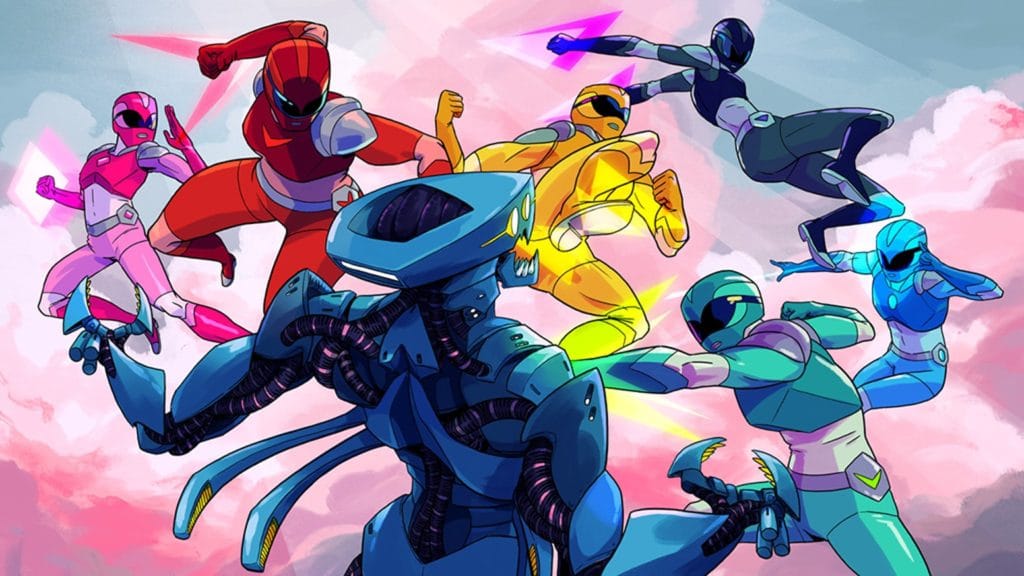 One of the first Ranger-influenced TTRPGs to appear, this rulebook was created, and published, by Cave Of Monsters to be focused on storytelling. Using tokens for actions, the goals in the game are focused on character progression, rather than clearing a monster's Health Points. The concept was mainly inspired by Super Sentai and is great for players who don't want to stress about too many stats to track. They also have created a darker, Kamen Rider-inspired TTRPG called Rider Konchu.
Queerz! TTRPG
Similar to the Power Ranger superhero concept, this role-playing game also features multi-colored heroes, with a twist. This game is an adaptation of the original QUEERZ! manga by Isago Fukuda, which is about LGBTQ+ superheroes who battle villains that personify intolerance and bigotry. The system used is named the City of Mist system, a flexible variant of the Powered By The Apocalypse ruleset, which has the same extreme combat vibe that is similar to Power Rangers. It also has great use of storytelling in the game that can make the experience glorious.
Any of these Tabletop RPG games can make an excellent adventure, whether you are the Game Master, or even a player participating in the story. It's clear that the TTRPG format has so much potential and it will be exciting to see it used as a new frontier for any player who enjoys the Power Ranger universe.
What is your favorite TTRPG? Which system are you thinking of using? Will these options get you into running a session with friends? Let us know on social media, or in the comments below, and keep following The Illuminerdi for more.
KEEP READING: NWAY UNVEILS POWER RANGERS: BATTLE FOR THE GRID SEASON 4 DETAILS AND TRAILER