Henry Rollins, whose voice credits include Masters of the Universe: Revelations, Adventure Time and The Legend of Korra, is about to add another title to his already impressive roster as he joins the cast of the upcoming animated series NEW-GEN.
Rollins has been cast as Deadalus, the villain of the series.
RELATED: STARGIRL: EXCITING FIRST LOOK AT JOHN WESLEY SHIPP'S JAY GARRICK REVEALED
Creator and director J.D. Matonti said this on the casting of Rollins, "We are thrilled that Henry Rollins is joining our all-star NEW-GEN cast. Henry will portray our master villain Deadalus, a brilliant, tormented nanotech-scientist exiled from NEW-GEN to The Underworld where he plots his revenge."
What Is NEW-GEN?
Based on the comic book series distributed by Marvel Comics, NEW-GEN is about twin brothers, (to be voiced by Finn Wolfhard & Nick Wolfhard) who are nanotech-enhanced superheroes trying to save New-Gen, a futuristic utopia where human beings, alien creatures, and mechanical life-forms peacefully co-exist from war.
NEW-GEN is created by A.P.N.G.'s J.D. Matonti, Chris Matonti and Julia Coppola. The writer/showrunner for the series is Brent Friedman, whose credits include, Halo 4, Call of Duty, Resident Evil, and Star Trek: Enterprise.
The series is co-written by Eugene Son, who has worked on Avengers Assemble, Ultimate Spider-Man, Ben 10, Teenage Mutant Ninja Turtles, as well as Hulk and The Agents of S.M.A.S.H.
If that's not exciting enough, NEW-GEN is set to be unlike anything that has come before as the series will offer a multi-platform, multi-tech experience. Which means that viewers will be able to download an augmented reality app enabling players' use of nanotech powers to battle various creatures from the show. Fans can explore a web-based experience which weaves scientific fact and fiction to depict what nanotech is and where it might be in the future.
No official release date has been revealed for the series but Rollins joins the previously announced cast including, Lena Headey, Luke Wilson, Finn Wolfhard, Nick Wolfhard and Anya Chalotra.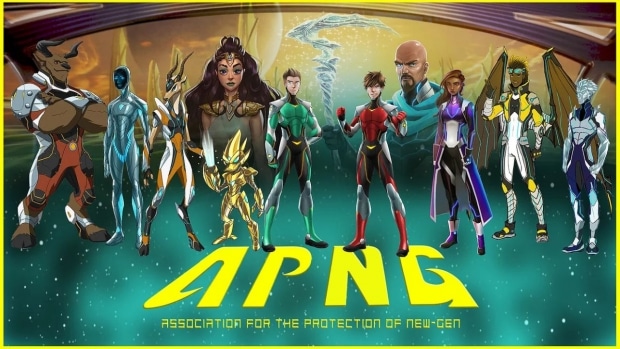 Are you excited for NEW-GEN? Let us know in the comments below or over on social media.
KEEP READING: WHAT IF…? EPISODE 8 REVIEW: ULTRON DOMINATES THE MULTIVERSE IN ACTION PACKED EPISODE THAT SETS UP EXCITING SEASON FINALE
Source: Deadline