Randy Orton is going to be out of action for the near future.
Randy Orton missed this week's RAW and was not involved in the Extreme Rules PPV. According to Wrestling Inc. he has been missing and will be missing because he is "not cleared to perform."  We don't know what this means exactly. There is also no word on how long he will be out of action for, the severity of his injury or if there is even an injury.
REALTED: ADAM COLE TALKS ABOUT WWE WANTING TO CHANGE HIS UNIQUE LOOK AND NAME
What Really Happened To Randy Orton?
The last time we have seen Orton wrestle was the previous week's RAW, Sept. 20, where he wrestled and defeated AJ Styles. It is possible he was injured during the match with Styles and needs time off to recover. Randy Orton has been wrestling a lot in tag matches with Matt Riddle and perhaps he has a nagging injury which needs surgery or just time to recover from.
RELATED: BIG E ATTRIBUTES HIS POPULARITY TO GOING AGAINST THE GRAIN
It is also possible the "not cleared to perform" is just WWE code for Orton needing time off so he doesn't get burned out.
What About The Draft And Riddle?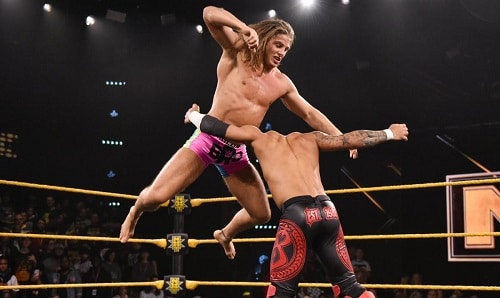 An interesting question comes up with the timing of this news. We don't know if Orton will be a part of this year's draft. The draft starts this Friday on SmackDown and finishes Monday on RAW. This is WWE's way of shaking up the roster having new matchups for each show with some RAW Superstars going to SmackDown and SmackDown Superstars going to RAW.
We know he most likely won't be physically at either show, but if he is it would mean he won't be out for long or this rumor isn't true.  However, the more interesting part will be what will happen to Riddle and if they will be drafted as a team.  If Orton gets drafted by himself then the team is breaking up even if they are drafted on the same show.  This could be a way to have a clean break for the tag.  Maybe this will lead to Riddle finding a new tag partner.
RELATED: CODY AND BRANDI RHODES TALK ABOUT IF BIG SIGNINGS LIKE CM PUNK WILL BE INCLUDED ON REALITY SHOW
WWE seems to like Riddle, but he has had a bit of a hard time finding his place on the main roster which putting him and Orton together has seemed to help. However, with Orton being out of action this could put a halt to all the momentum Riddle has gained from the partnership.
Only time will tell how long Orton will be out of the ring for and what impact it will have on Riddle and his current position on the roster. Hopefully Orton won't be out for too long because he is a go-to guy for WWE whenever they need someone they can trust to have a good feud with.
Do you think Orton and Riddle will be drafted as a team? Do you think RAW or SmackDown will be a better place for Randy Orton? Do you think Riddle can keep his current momentum without Randy Orton? What are your best theories about the recent current wrestling events? Leave a comment down below or give us a shout over on our social media and let us know how much Orton being out of action will affect WWE's shows.
KEEP READING: ALEXA BLISS TAKING TIME OFF FROM TV FOR A FEW MONTHS
Sources: Wrestling Inc., PWInsider