You can't keep a fun franchise down, and The Expendables is no exception. Megan Fox has released images from the set of The Expendables 4 via Instagram stories of her new character.
Check them out below!
Megan Fox On The Set of The Expendables 4
It appears to be an all-black outfit that leaves her battle-ready for any situation where butts may need kicked. Megan Fox is no stranger to the action world, as her star initially launched with 2007's Transformers and its 2009 sequel Revenge of the Fallen, later expanding out into comedy (This is 40) and family-friendly fare (Paramount's Teenage Mutant Ninja Turtles reboots).
Also joining Fox for The Expendables 4 are rapper turned actor Curtis "50 Cent" Jackson and international action star Tony Jaa, who most may remember from XXX: The Return of Xander Cage. Similar to the Fast and Furious franchise, Expendables adds more and more muscle-bound star power with each installment, so Fox, Jaa, and Jackson make perfect sense for it. Fox's recent hits include the Bruce Willis thriller Midnight in the Switchgrass and the horror film Till Death, and her horror-comedy Jennifer's Body has seen a positive re-evaluation in recent years. Jaa has spent years as an overseas action star, and Jackson has his own production company that's produced several films with him at the center of them.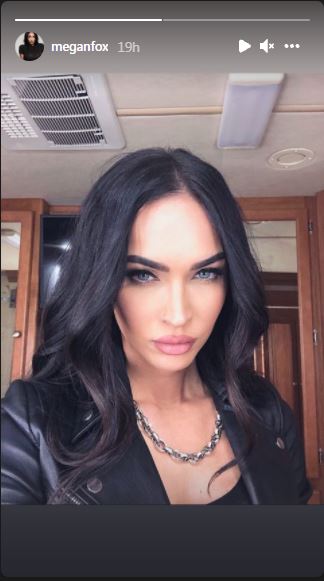 They join a stacked cast of action legends in The Expendables 4 including Sylvester Stallone, Jason Statham, Jet Li, Terry Crews, Dolph Lundgren, Randy Couture, Andy Garcia, and Chuck Norris among others. The Expendables franchise began back in 2010 directed by Stallone and starring him, Statham, Li, Lundgren, Crews, Steve Austin, David Zayas, Eric Roberts, and Mickey Rourke, with cameos from Bruce Willis and Arnold Schwarzenegger.
RELATED: ARMOR WARS: DON CHEADLE TEASES RHODEY'S EXCITING FUTURE IN THE MCU BEYOND THE NEW SERIES
The sequel premiered in 2012 and added Liam Hemsworth, Chuck Norris, John Claude Van Damme and Scott Adkins, while the 3rd arrived in 2014 with yet more additions including Wesley Snipes, Mel Gibson, Rhonda Rousey, Kellan Lutz, Antonio Banderas, Glen Powell, Victor Ortiz, Robert Davi, Kelsey Grammar, and Harrison Ford. The second film was directed by Simon West (Lara Croft: Tomb Raider) and the third by Patrick Hughes (The Hitman's Bodyguard). Some cast members departed the roster over time (it would be impossible to have every aforementioned name up there in one movie, let alone two or three).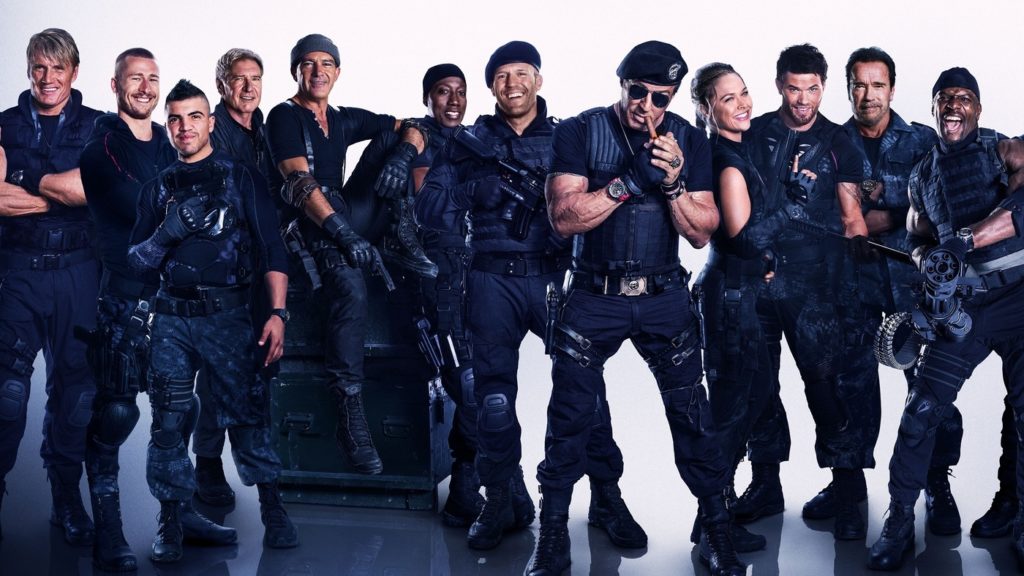 Stallone has stated that he likes to use these movies as an opportunity for up and comers to get some of the spotlight, and while Megan Fox, Tony Jaa, and Curtis "50 Cent" Jackson are no strangers to the acting world, I imagine they're grateful for the opportunity to join The Expendables 4. Stallone and Statham especially have made their careers out of playing gun-toting action heroes and have taken the lead roles in The Expendables films, but maybe they'll give more limelight to the new additions and long-standing supporting players this time. We won't know how they'll factor into the The Expendables 4 plot until we get a trailer or at least a plot description, but it's exciting to speculate how they'll bump elbows with the established gang. One thing remains clear though: This franchise is anything but Expendable.
What do you think of Megan Fox's pictures from The Expendables 4 set? Are you excited to see her, Tony Jaa, and Chris "50 Cent" Jackson kick butt and take names with the rest of them? Who's your favorite Expendable? Let us know in the comments below and on our Twitter.
KEEP READING: OBI-WAN KENOBI: NEW SPOILER DETAILS ON THE EPIC 2ND ROUND CLASH WITH DARTH VADER IN UPCOMING STAR WARS SERIES
Source: ScreenRant